Sun Microsystems and Java Card Forum Announce Next Generation of Industry Leading Java Card Technology
More than 1.2 Billion Java technology-based Smart Cards Deployed in 2007 Alone; Secure, Programmable Cards Touch All Facets of Life, From ATM and Credit Cards to Government and Personal Identity Cards
SANTA CLARA, CA

, (PresseBox) -
Sun Microsystems, Inc. (NASDAQ: JAVA) and the Java Card Forum (JCF) today announced the availability of version 3.0 of the award winning Java Card platform specification, to help kickoff the SIMPosium 2008 Conference in Berlin. This release is the most significant architectural expansion in the dynamic, 10 year history of Java Card technology and a revolutionary step forward for smart card chip manufacturers, smart card vendors, and Java Card platform implementation providers. A detailed list of new features and functions for the Java Card Platform 3.0 specification can be found at http://www.java.sun.com/javacard.

"With more than 3.5 billion smart cards shipped to date, Java Card technology is one of the most pervasive computing platforms on Earth," said Eric Klein, vice president of marketing for Java technology at Sun. "This release makes the Java Card platform a web execution engine, capable of serving up applications and content securely from within nearly any device. It's hard to imagine a mobile solution that couldn't be made better, easier to use, or more secure by Java Card technology."

The new Java Card 3.0 platform specification is available in two separate editions: Java Card Platform v.3.0, Classic Edition and Java Card Platform v.3.0, Connected Edition. Both editions are compatible with applications written for previous versions and can leverage the same security features within the platform specification.

The Java Card Platform v.3.0, Classic Edition is based on an evolution of the existing Java Card Platform, Version 2.2.2 and targets the most resource-constrained devices, such as credit/debit cards and basic SIMs for mobile handsets. The Java Card Platform v.3.0, Connected Edition includes a significantly enhanced execution environment, along with new network-oriented features such as support for web applications. Critical to the Java Card Platform v.3.0, Connected Edition functionality is a new version of the Java Card Virtual Machine - the engine that executes Java Card technology applications. The new Java Card Virtual Machine offers developers the ability to use standard tools and techniques, such as the Java Servlet API to create Java Card 3.0 technology-based applications.

"The next-generation Java Card technology marks a move from smart cards to smart devices, offering the potential of using one personal and secure device for multiple smart services, while reducing infrastructure costs," says Christian Goire, president of the Java Card Forum. "These smart devices add convenience to every day life and could play a role in everything from reserving a ticket to entering a train station. We're moving from a series of e-applications working on independent devices to a more holistic process enabling 'eDays' to become a reality."

Java Card technology adoption is expanding rapidly with an estimated 1.2 billion units deployed in sectors as diverse as telecommunications, corporate ID and financial services, in 2007 alone. Java Card technology providers in those sectors and others, such as service providers, payment associations and government IT agencies, can now leverage the enhanced security and programmability of Java Card Platform 3.0 to build extraordinary applications such as secure, high-speed web services on smart cards and other embedded consumer formats.

About Java Card Forum

The Java Card Forum (JCF) was established to promote Java as the preferred programming language for multi-application smart cards. To maintain, improve and further develop Java Card technology, the JCF is structured to integrate business and technical expertise to assist Sun Microsystems in the delivery of fit-for-purpose Java Card APIs.
Oracle Deutschland GmbH
Sun Microsystems develops the technologies that power the global marketplace. Guided by a singular vision -- "The Network is the Computer" -- Sun drives network participation through shared innovation, community development and open source leadership. Sun can be found in more than 100 countries and on the Web at http://sun.com.

Sun, Sun Microsystems, the Sun logo, MySQL, and The Network is the Computer are registered trademarks of Sun Microsystems in the United States and other countries. ORACLE is a registered trademark of Oracle Corporation.
Press releases you might also be interested in
Weitere Informationen zum Thema "Software":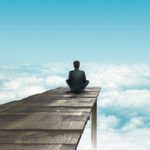 Open Telekom Cloud jetzt auch als Hybrid Solution
Die Open Te­le­kom Cloud gibt es ab so­fort auch in der Kon­s­tel­la­ti­on ei­ner Hy­brid Cloud und bie­tet da­mit bei Be­darf noch mehr Si­cher­heit und Ge­schwin­dig­keit. Bis­her gab es die Re­chen- und Spei­cher­ka­pa­zi­tä­ten aus­sch­ließ­lich als Pu­b­lic Cloud aus den zer­ti­fi­zier­ten hoch­si­che­ren Twin-Re­chen­zen­t­ren der Te­le­kom in Bie­re und Mag­de­burg in Sach­sen-An­halt.
Weiterlesen