Oracle Unveils Oracle(r) Enterprise Performance Management System
Next-Generation Release of EPM System Helps Build Smart, Agile and Aligned Organizations
REDWOOD SHORES, Calif.

, (PresseBox) -
.
- To help organizations extend operational excellence and achieve management excellence, Oracle today announced the Oracle(r) Enterprise Performance Management (EPM) System, the industry's most comprehensive, fully integrated suite of EPM solutions.

- Management excellence encompasses three attributes: Being smart, agile and aligned. A component of Oracle Fusion Middleware, Oracle EPM System supports strategic, financial and operational management processes across a common foundation enabling organizations to become smart, agile, aligned and better able to optimize enterprise-wide performance.

- This next-generation release includes a number of innovations and capabilities to improve business insights and decision-making. It helps organizations drive greater value from existing Oracle investments and represents a significant milestone in the integration of Hyperion's market-leading performance management applications and business intelligence (BI) technologies with Oracle Fusion Middleware, including Oracle's scalable BI foundation, and Oracle Applications.

- Customer-driven enhancements to Oracle EPM System include:

-- A new Profitability and Cost Management application that helps provide actionable insights into costs and profitability across different lines of business (see today's related press release: http://www.oracle.com/corporate/press/2008_jul/hpcm.html);

-- Enhanced integration with the Oracle E-Business Suite enables drill-through from EPM applications directly into transactional systems for faster, more accurate analysis;

-- Integration with Oracle Fusion Middleware, including Oracle's data integration, business process management, and identity management technologies, enabling customers to leverage existing IT investments and lower cost of ownership;

-- Essbase Studio, a new wizard-driven design environment for Oracle Essbase, simplifies the creation, deployment and management of multidimensional analytical cubes and applications;

-- A new common Calculation Manager enables customers to graphically design, validate and administer business rules across planning and financial consolidation applications; and,
-- Common Web workspace, Microsoft Office interface, application administration, installation and lifecycle management capabilities across the Oracle EPM System help drive lower cost of administration and ownership.

- Oracle EPM System provides the strategic, leading performance management applications for current Oracle ERP customers, and the foundation to seamlessly integrate with future Oracle Applications.

- Built on Service-Oriented Architecture (SOA) standards, the Oracle EPM System is hot-pluggable and integrates with non-Oracle data sources and platforms such as SAP.

- Oracle EPM System deployment options include Oracle On Demand or on-premise models.

- Oracle EPM System is available now on Windows Server platforms.

Supporting Quotes

- "Current ERP systems provide organizations the tools to excel from an operational standpoint, but lack the holistic view needed across operational systems to evaluate market opportunities and align with the interests of external stakeholders," said Robert Gersten, senior vice president, Oracle EPM Development. "Oracle EPM System delivers the foundation, applications, and seamless integration needed to integrate and transform management processes across the value chain and drive global insight into action."

- "New reporting tools have enabled us to improve the efficiency of our operational processes," said Daniel Miller, Senior Associate, Booz Allen Hamilton. "The Oracle EPM System enables us to support management processes that leverage the investments and data from our transactional systems and drive improved insights and decision-making across the business."

- "Oracle BI and Performance Management software, which is integral to our performance management strategy, has successfully established strong operational control and management reporting foundations," said Mandeep Hansra, Head of BI Strategy and Systems, BT Group Finance. "We anticipate that the capabilities offered by the Oracle EPM System will add significantly to BT's vision of increasing the integrated performance management footprint in support of sharper and actionable insight across the enterprise."

- "As an Oracle ERP shop, we are excited about the Oracle EPM System and the new capabilities we'll be able to take advantage of in performance management applications," said Scott Fenton, CIO, Wind River Systems. "The tighter integration of the Hyperion applications with the Oracle E-Business Suite, including drill-through, will enable us to shorten our closing cycles and speed up our analysis process dramatically."

- "The Oracle EPM System clearly brings together a world-class suite of performance management and BI applications on a common foundation," said Mark Vayda, Executive Vice President, Global Sales and Alliances, BearingPoint. "The open nature of the system enables us to easily integrate other products with it--an approach that helps lower our joint customers' cost of ownership and speed time to market."

Supporting Resources

- Oracle Enterprise Performance Management and Business Intelligence http://www.oracle.com/epm

- Oracle Achieves Key Integration Milestones and Delivers Enhancements for Comprehensive, Hot-Pluggable Enterprise Performance Management System:
http://www.oracle.com/corporate/press/2007_oct/enterprise-performance-management-milestones.html

- Analyst Reports Independent Analyst Reports Regarding Oracle Software:
http://www.oracle.com/corporate/analyst/reports/index.html

- Products Download Oracle Software: http://www.oracle.com/technology/software/index.html

- Podcasts, Webcasts, Videos Oracle Enterprise Performance Management Webcast Replay:http://www.oracle.com/webapps/events/EventsDetail.jsp?p_eventId=81959&src=6642150&src=6642150&Act=7

- Hyperion Joins Oracle: A convergence of BI and EPM: http://feeds.feedburner.com/~r/OracleOfmRadio/~3/133408234/5671670.mp3

- Pervasive Business Intelligence: http://streaming.oracle.com/ebn/podcasts/middleware/5059682.mp3

- Oracle Expert Blogs Frank Buytendijk: http://blogs.oracle.com/frankbuytendijk/

- White Papers Journal of Management Excellence: Introducing Management Excellence: http://www.oracle.com/solutions/business_intelligence/docs/journal-of-management-excellence-2008-june.pdf
Oracle Deutschland GmbH
Oracle (NASDAQ: ORCL) is the world's largest enterprise software company. For more information about Oracle visit our Web site at http://www.oracle.com.

Oracle is a registered trademark of Oracle Corporation and/or its affiliates. Other names may be trademarks of their respective owners.
Press releases you might also be interested in
Weitere Informationen zum Thema "Software":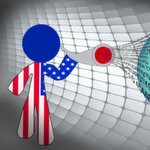 Wegweisendes US-Urteil in Sachen Datensicherheit erwartet
Der U.S. Su­p­re­me Court schickt sich an, ei­nen Präz­e­denz­fall im Sek­tor Da­ten­si­cher­heit zu schaf­fen. Am 27. Fe­bruar 2018 ist die An­hör­ung des als "war­rant ca­se" be­kannt ge­wor­de­nen Mi­cro­soft-Falls vor dem obers­ten Ge­richts­hof ge­plant.
Weiterlesen