Oracle EPM Index II - Businesses Combat Recession with Principles of Enterprise Performance Management
Oracle & Quocirca Report Shows Businesses Acknowledging Role of Finance in Monitoring Performance across All Operations; Stakeholder Engagement Is Still Low
Reading, UK

, (PresseBox) -
.
News Facts
- Oracle today launches Oracle Enterprise Performance Management (EPM) Index II - the second study to investigate the progress of business towards Management Excellence. Conducted by analyst group, Quocirca, Oracle EPM Index II assesses the ability of businesses in Europe and North America to unite management processes and information systems to form a consolidated view of business performance.

- Calculated on a scale of 0 to 10, the overall Index for all of the surveyed countries has leapt by 38% from 5.13 in the first report to 7.04 in Oracle EPM Index II. The increase reflects an improvement in performance management confidence across all geographies, sizes of organisations and all verticals.

- Oracle attributes this rise in confidence about enterprise performance management to the global economic situation. The first EPM Index was conducted in January 2009 as businesses grappled with the deteriorating economic outlook. The consequent assessment of operational efficiency highlighted the lack of integration and the poor quality of information exchange between key business functions.

- Rather than signifying any material improvements, the stronger performance in Oracle EPM Index II reveals that the majority of businesses now feel more confident about their ability to address these shortcomings.

-As with the first report, the research for Oracle EPM Index II asked 800 business decision makers in Europe and North America to rank their organisations on the quality of their processes and accuracy of information governing the six interdependent areas of EPM: the stakeholder environment, market model, business model, business plan, business operations and business results.

- Along with increased confidence about progress towards Management Excellence, results from the six key areas assessed in EPM Index II reveal that businesses:
- Increasingly accept the need to adhere to the principles of enterprise performance management.
- Perceive significant improvements in their strategic planning and reporting processes.
- Are still too internally focused, at the expense of wideranging stakeholder expectations, and have comparatively weak levels of integration between the operational areas.
- Have an increased focus on customer loyalty to drive growth as opposed to new products, services or geographies.
- Now generally acknowledge the importance of Business Intelligence as a key reporting tool.

Supporting Quote

- Frank Buytendijk, vice president and fellow of Enterprise Performance Management, Oracle Corporation, said: "The findings from the Oracle EPM index II reveal that businesses feel more confident how to handle the new reality of today's economy. The improved Index doesn't as much signal any material advances, but this rediscovered confidence creates the preconditions for real improvement to take place. Comparing it to a rise in consumer confidence preceding a spending increase, this increase in performance confidence will precede new projects and improved ways of working. Finance departments have spent 2009 fixing broken processes and information flows. The findings from Oracle EPM Index II reveal that businesses now understand better that key management performance processes need to be integrated."

- Alain Blanc, senior vice president, Oracle EPM and BI EMEA, Western Europe Applications, said: "Overall, it is very encouraging to see that businesses are making good progress in their quest for Management Excellence. The research really highlights the value of improving the integration between all of the various EPM processes."

- Clive Longbottom, research director, Quocirca, said: "The interesting findings for Quocirca are the growth in realisation of how the six areas need to be better drawn together, yet the incapability for this to be done at this stage. What we are seeing is part of an overall EPM journey - from a siloed approach last March, through to a better understanding of the need now. Quocirca believes that, with the right tools in place, organisations can now build on this and move forward into a far more cohesive and coherent set of EPM processes"

Headline Findings from the Research

Business Acceptance of the Principles of EPM

-The Oracle EPM Index II demonstrates greater acceptance of the need for close integration and a consolidated view of the six processes supporting enterprise performance management and progress towards Management Excellence:
- Nearly a third of companies now consider that the six processes are interlinked and require an integrated approach (up from onefifth).
- Previously, over a quarter of businesses thought the six processes could be viewed in isolation. This is now down to under 5%.

- Buytendijk said: "Those countries which have a more consistent level of attention across all EPM processes - indicated by low variations between the six subindices - generally have better overall performance. Organisations need to pay attention to all their critical Management Excellence processes to ensure that they are best placed to adapt to, and capitalise on, ever evolving economic and market conditions."

Confidence in Strategic Planning and Reporting

-The Oracle EPM Index II reveals that businesses perceive significant improvements in their strategic planning and reporting processes:
- The largest proportional increases in overall values in the EPM Index II are in the areas Business Plan (44%) - which assesses the capacity of business planning to respond to changing operational circumstances and market conditions - and Market Model (40%), which assesses the ability of organisations to fully understand and thus capitalise on their position in the sector and changing market dynamics.
- In absolute terms, the Business Results Index at 7.32 has become the strongest which reflects the increased pressure on being able to report solidly on actual results.

- Buytendijk said: "The Index for Business Plan has made a particular improvement, from below average in the first report to above average now. This underlines how businesses are taking more care in their business planning process to make best use of available resources. The improved Index for Market Model also emphasises the focus businesses are placing in more effective planning - firms are applying more rigour to the process of identifying the best opportunities, determining competitive differentiators and ultimately creating a competitive advantage."

Stakeholders Overlooked - Businesses Too Internally Focused and Lacking Integration

- However, other findings from Oracle EPM Index II reveal that businesses are still too internally focused and have poor levels of integration between operational areas:
- Stakeholder Engagement, the process of connecting corporate strategy with the interests of key stakeholders (employees, customers, suppliers, regulators, society, and investors), has worsened in relation to the other indices and the average.
- Overall, although each Index has made a marked improvement on the previous cycle, the variation between the indices has increased, which suggests that little focus appears to have been put on integrating between areas of the business to further improve overall performance.

- Buytendijk said: "It would appear that there is still too much focus on internal business matters in organisations' finance departments. For long term health, a company should solicit contributions from its stakeholders to drive business performance - a key part of meeting stakeholder expectations. Those countries which paid most attention to their stakeholders - such as France and Germany - also made the most progress in achieving Management Excellence.

Increased Focus on Customer Loyalty to Drive Growth

- The Business Model Index reveals an increased focus on customer loyalty to drive growth. Although winning new customers still ranks as most important overall, a comparison of what companies will be concentrating on to drive growth as we emerge from recession shows a move from new products and services (from second and third in the first report to third and fourth in EPM Index II) to reducing customer churn (from fourth to second).

- Buytendijk said: "Reducing customer churn has become a much higher priority, indicating that businesses are looking to maximise what they already have, rather than investing too much in higherrisk activities such as new products/services or attacking new geographies. New geographies and new channels, while still growing in overall importance, remain down the list of priorities for organisations."

Business Intelligence (BI) Revealed to Be a Key Reporting Tool for Management Excellence

- The first report showed a strong correlation between organisations who considered BI an important reporting tool and their overall Index score. This suggested that organisations which recognise the capabilities of BI had made better progress towards Management Excellence.

- This correlation is even clearer in Oracle EPM Index II. Those companies who rate BI as an "important tool" or a "major means of monitoring and reporting" have overall Index scores well above the overall average (7.4 and 7.5 respectively - the amount by which they exceed the average has roughly doubled from the first report).

- More generally, there is increased recognition of BI's capabilities and the role it plays in attaining Management Excellence:
- Over half of respondents regard BI as an important reporting tool (compared with onefifth in the previous report).
- The number of respondents dismissing BI as an expensive visualisation tool or who are "not sure" about it has decreased from 40 per cent to 12.

Supporting Resources

- Oracle Journal of Management Excellence
- Oracle EPM Index - first cycle
- Oracle Guide to Management Excellence
- Oracle Enterprise Performance Management and Business Intelligence Home Page
- Oracle Performance Management Applications
- Oracle Business Intelligence Foundation
- Oracle Business Intelligence Applications
- Oracle EPM and BI Customers
Oracle Deutschland GmbH
Oracle (NASDAQ: ORCL) is the world's largest business software company. For more information about Oracle, please visit our Web site at http://www.oracle.com

Trademarks
Oracle is a registered trademark of Oracle Corporation and/or its affiliates. Other names may be trademarks of their respective owners.


Press releases you might also be interested in
Weitere Informationen zum Thema "Software":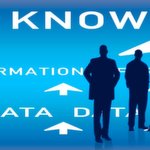 Die Grundsätze der DSGVO im Überblick
Die Da­ten­schutz­grund­ver­ord­nung DSG­VO sorgt für ei­ne EU-wei­te Ve­r­ein­heit­li­chung des Da­ten­schut­zes bei der Ver­ar­bei­tung per­so­nen­be­zo­ge­ner Da­ten. Sie ist für al­le Mit­g­lieds­staa­ten au­to­ma­tisch ab dem 25. Mai 2018 gül­tig. Die DSG­VO stärkt die Rech­te von EU-Bür­gern im Hin­blick auf ih­re Da­ten.
Weiterlesen