Asus Selects Option For Wireless Broadband Connectivity
LEUVEN, Belgium

, (PresseBox) -
Option (Euronext: OPTI; OTC: OPNVY), the wireless technology company, today announced that ASUS, the Taiwanese computer, communications and consumer electronics manufacturer, has selected Option's GTM 378 embedded module as its 3G wireless connectivity solution.

Based in Taiwan, ASUS is a leading provider of computer, communications and consumer electronics solutions. In Q3 2007, analysts ranked ASUS as the world's 8th largest PC manufacturer by volume. Option's wireless module is already shipping and is being embedded in a variety of ASUS laptop computers.

The GTM378 is Option's easy-to-integrate PCI Express MiniCard module capable of supporting HSDPA data rates at up to 7.2 Mbps. The multimode device provides comprehensive wireless data connectivity across HSDPA, 3G UMTS, EDGE, GPRS and GSM networks. Benefiting from Option's long-established relationships with all major network infrastructure vendors, the GTM378 comes with comprehensive inter-operability certification.

The module's Advanced Receiver Technology (ART) combines the benefits of Receive Diversity and Receive Equalization to take advantage of the module's high performance HSDPA 7.2 capability. Configured for HSDPA 3.6 when shipped, the GTM378 is field upgradeable to HSDPA 7.2 as mobile operators continue to upgrade their networks.

Backward compatibility ensures HSDPA connections at 1.8 Mbps. Inherent support for 3G delivers gives ASUS notebooks the capability to connect via more than 200 3G networks currently deployed worldwide. Quad-band EDGE and GPRS provide near global coverage at lower data rates.

Market analyst reports suggest Option is now supplying embedded wireless modules to four of the top ten PC manufacturers worldwide: Acer, Fujitsu Siemens, ASUS and Sony. Collectively, these manufacturers supply nearly 15 percent of the global PC market. In addition Option supplies embedded wireless modules to companies such as Samsung, Sharp, Maxdata, Vestel, VigSys and Elite Computer Systems (ECS, the winner of the Best Pre-Commercial Mobile Broadband Notebook at this year's Mobile World Congress).
Option Software Centre
Option, the wireless technology company, is a leading innovator in the design, development and manufacture of 3G HSUPA, HSDPA, UMTS, EDGE, and WLAN technology products for wireless connectivity solutions. Option has built up an enviable reputation for creating exciting products that enhance the performance and functionality of wireless communications. Option s headquarters are in Belgium (Leuven). The company has Research & Development in Belgium (Leuven), Germany (Düsseldorf and Adelsried), Sweden (Stockholm), and an ISO 9001 production engineering and logistics facility in Ireland (Cork). Option also has offices in Europe, US, Asia, Japan and Australia. For more information please visit www.option.com.
Press releases you might also be interested in
Weitere Informationen zum Thema "Hardware":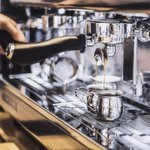 Was ist eine Appliance?
Un­ter dem Be­griff "Ap­p­li­an­ce" ver­steht man ei­ne funk­tio­nel­le Ein­heit aus Hard- und Soft­wa­re, die für ei­ne kon­k­re­te, oft ei­ne sehr eng um­ris­se­ne, Auf­ga­be kon­zi­piert wur­de. Das Wort "Ap­p­li­an­ce" ver­deut­licht die Ana­lo­gie zu ei­nem Ein-Zweck-Haus­halts­ge­rät (eng­lisch: "ho­me ap­p­li­an­ce") wie ei­nem Toas­ter oder ei­ner Kaf­fee­ma­schi­ne: Es geht in bei­den Fäl­len dar­um, ei­ne ein­zi­ge Auf­ga­be mög­lichst ef­fi­zi­ent zu be­wäl­ti­gen.
Weiterlesen