OPTICOM announces Next-Gen Software for Voice Quality Testing at Mobile World Congress
OPTICOM to tackle the 'Noise' on 'Noisy' PESQ-based Measurements
Erlangen / Barcelona

, (PresseBox) -
OPTICOM – the Perceptual Quality Experts from Germany – today announced major technology updates for their Perceptual Evaluation of Speech Quality (PESQ) OEM software line that has been adopted by the predominant majority of leading T&M manufacturers. The advancements address both, recently reported 'limitations' of PESQ – the state-of-the-art ITU-T recommendation P.862 – and technology extensions to enable carriers to tackle common echo, noise and latency issues by providing new KPIs for Talking and Conversational Quality.

Since its release in 2002, PESQ was adopted by almost any drive test tool vendor as the industry's reference to automatically benchmark the listening quality (LQ) of mobile test calls based on a 5-point MOS score. Listening quality characterizes the user experience of the callee, when asked how well the voice of the calling party could be perceived. The ability to inject well defined voice test samples of a few seconds duration provides for highly repeatable setups and leads to accurate geographic resolution for mobile and portable RF coverage testing applications.

This easy to interpret MOS-KPI correlates well with the quality experience of subscribers (QoE). In order to recognize the full duplex character of a telephone connection, separate PESQ MOS scores are usually retrieved on either side, for upload and download.

The listening quality MOS only targets the overall voice reception of a connection but due to the nature of the question does not address issues, like distracting acoustical echoes from the mobile's speaker coupling into the microphone, and noise or double talk experienced by the talker. Due to the widespread use of headsets, car hands-free sets as well as laptop speakers and microphones employed for VoIP, echo, noise and gain issues are on the rise.

When asked about recently hawked statements which criticize PESQ for not assessing such talking quality issues, Michael Keyhl, founder and CEO of OPTICOM says: "There is no need to blame it on the measurement. We have advanced PESQ-based perceptual voice quality software at our hands that can well handle talking quality effects due to acoustical echo and noise as well as conversational quality issues due to latency and cross talk. It's our mission as a neutral provider of leading testing technology to back up our 100+ OEM customer base by timely providing the latest advancements and standardization updates, including remedies to known issues with PESQ."

Based on long experience, OPTICOM has added PESQ-TQ and ECHO testing capability to its voice quality OEM toolkit. The full KPI set thus characterizes a connection by a pair of MOS-LQ and MOS-TQ at either side, as well as delay and echo measures.

In addition, OPTICOM has proposed a uniform overall conversational quality MOS-CQ that again aggregates all measures into a single KPI. The extended feature set has also been proposed for standardization to the working group on conversational quality in ITU-T Study Group 12.

Christian Schmidmer, CTO of OPTICOM explains: "It's quite fair for a technology vendor to pinpoint the limitations of a measurement standard which came before the vendor's technology and was never exposed to such signals. But drawing the conclusion to abandon objective perceptual measures and solely rely on expensive and timely subjective testing is of no use to the carrier industry. Instead, the mission must be to quickly update the well established testing standards, as OPTICOM demonstrates it with its next generation PESQ software."

OPTICOM's PESQ-TQ and ECHO software is available to OEM customers as of today. Following in Q2, OPTICOM will supply its OEMs with a premiere version of its next generation PESQ software. The next-gen version will also remedy the fact that when applied to Enhanced Variable Rate Codecs (EVRC) used in CDMA networks, PESQ tends to underscore EVRC. While this is less of an issue for drive test benchmarking within a CDMA network, of course it can add an imbalance when benchmarking CDMA against GSM and UMTS.

It is to be expected that the ongoing standardization work will quickly tackle the technology updates in the associated ITU study group 12, too."
OPTICOM Dipl.-Ing. M. Keyhl GmbH
OPTICOM GmbH is the leading vendor for voice, audio and video quality measurement technology and OEM products for mobile and IP based network testing. With PSQM, PESQ, PEAQ and P.563, the pioneers in perceptual quality testing have been providing by now four international world- class standards for voice and audio quality measurement since the foundation of OPTICOM as a spin-off from Fraunhofer's MP3 development team in 1995.

After the great success with PESQ - the International Standard for voice quality testing, the experts from Germany now also source PEVQ, the new industry standard to measure a perceptual video quality KPI for streaming, conferencing and messaging applications. PEVQ has been adopted under license by major vendors in the industry. OPTICOM's proven OEM technology can be found in most state-of-the-art products of leading T&M vendors, see also www.opticom.de/...

OPTICOM is a privately held company located in Erlangen, Germany.Visit www.opticom.de.
Press releases you might also be interested in
Weitere Informationen zum Thema "Software":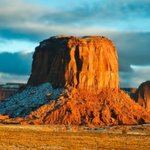 Microservices – Ein Einstieg in die Praxis
Vie­le Un­ter­neh­men wol­len mo­no­li­thi­sche An­wen­dun­gen um­ge­stal­ten und Mi­cro­ser­vice-Ar­chi­tek­tu­ren für mehr Agi­li­tät und Ska­lier­bar­keit auf­bau­en. Doch wie ge­lingt der Ein­s­tieg ins The­ma Mi­cro­ser­vices? Nach wel­chen Prin­zi­pi­en soll­te man ar­bei­ten? Was sind die Er­folgs­fak­to­ren und wo lie­gen die Fal­len? Ein Leitfa­den lie­fert ers­te An­halts­punk­te.
Weiterlesen