OPDE completes construction of 36.43 MW in Spain and Italy in the first quarter of 2011
Fustiñana, Navarra

, (PresseBox) -
.
- The Spanish multinational specialized in the development, construction and maintenance of solar photovoltaic farms - has built in this period six solar farms in Italy (32.32 MW) and two solar farms in Spain (10.34 MW).
- Totalling, an investment of 182 million Euros.
- This represents record figures for OPDE's activity which in the period 2005-2010 had accumulated 101 MW, a figure that has now been increased with an additional 36.43 MW in the activity from just the first quarter of 2011.
- OPDE has a pipeline for the rest of the year (apart from the mentioned projects), to which can be added the 40.32 MW in ten other photovoltaic solar plants in which over 200 million Euros will be invested.
- The Spanish multinational is in contact with various clients and investment funds, both in Europe and the U.S., for the sale of photovoltaic solar plants built and connected in 2011.
- OPDE underlines that the high activity recorded during the first quarter of 2011 is due in part to the renewal of its Executive Management Team and Board of Directors last year which meant hiring new highly skilled professionals. This has enabled us to optimize the processes of the organization, improve construction costs and boost internationalisation.

The Spanish multinational OPDE specializing in the development, construction and maintenance of solar photovoltaic farms - built throughout the first quarter of 2011 a total of 36.43 MW in eight farms located in Italy and Spain. For this construction more than 182 million Euros have been invested.

In particular, the new solar photovoltaic plants built and connected by OPDE in the first quarter of 2011, include: six in the Italian region of Piedmont that will reach 26.09 MWp power and two solar farms in Spain (Fontellas in Navarre, and Ecija in Seville) with 8.74 MWp and 1.6 MWp of power respectively. (* Attached GRAPH).

The new plants use MECASOLAR trackers and fixed structures, SMA inverters and TRINA and Canadian Solar modules. In particular, a total of 2,792 MECASOLAR 1-axis trackers and the same number of inverter units model 11000 TL from SMA. The modules used in the 36.43 MW constructed were over 161,000 units of TRINA (101,843) and CANADIAN SOLAR (57,623 models)

These figures represent a record activity for OPDE that have accumulated in the period 2005-2010 a total of 101 MW built and connected, a figure which, with the activity in the first quarter of 2011 - has risen to 137.43 MW, having grown by 37% in just three months. With these additional 36.43 MW, noteworthy is the fact that OPDE performs the operation and maintenance of the eight farms both in Spain, and Italy.

Besides these projects, OPDE has a pipeline of fully legalized projects for the next quarter which will reach 40.32 MW distributed in a further 10 solar photovoltaic plants in Italy and Spain and which will involve an investment of more than 200 million Euros. The multinational company announced earlier this year that its goal was to reach 200 MW by 2012, so as to reach more than 300 MW throughout its trajectory.

According to reports from the multinational, OPDE maintains contacts with various customers and investment funds, both European and American, for the sale of photovoltaic solar plants built and connected by the company in 2011 and for the entire pipeline already mentioned, which is being developed in other countries.

Competitive improvement in the organization

OPDE record activity during the first months of the year is due in part to the change in the Board of Directors and the addition of a new Executive Team at Grupo OPDE at the end of 2010, incorporating José Antonio Mieres as the new CEO and Group Chief Executive.

The new multinational bodies have meant the recruitment of senior executives and a team of highly qualified professionals in different areas of the Group (Management, Corporate Services, General Management, Operation and Maintenance, etc.), as well as new engineers and site managers with extensive work experience.

These new additions have allowed OPDE to increase the speed of construction of the photovoltaic plants. In fact, until 2011, never had so many MWs been built in such a short time, considering that in just three months more than 1 / 3 of everything that had been built over the last 5 years had been constructed.

Similarly, the new organization of the group has made it possible to reduce construction costs due to the incorporation of strict tendering processes in all matters related to construction (including building works, low voltage and other aspects of the works) with the maximum guarantees, supplier commitment and quality of execution, giving entry into this field of new and more competitive suppliers

The multinational also emphasizes that the renewal has improved internal processes of the organization to address the new international challenges when facing the entry into new markets and business areas and diversification of products in other renewable technologies.

"All this leads to the improved effectiveness and efficiency of OPDE, in accordance with the way forward for the entire PV industry to reach grid parity" in a statement from company management.
OPDE
Grupo OPDE comprises OPDE, MECASOLAR and PROINSO. OPDE specializes in the development, construction and overall maintenance of solar photovoltaic plants, and is one of the largest developers, builders as well as one of the largest operation and maintenance company of photovoltaic solar farms in Europe and USA. Since its establishment, OPDE has executed and maintained photovoltaic solar farms totalling some 137 MW in Spain and Italy. In addition to its extensive pipeline for the forthcoming years both in Spain, France and Italy, and in the USA. OPDE estimates are to reach 200 MW by 2012 MECASOLAR focuses it activity on the design and manufacture of solar trackers, with 282 MW already using their trackers installed worldwide by 2010 , they are one of the most popular on the European market. Over the past two years 1 and 2-axes MECASOLAR solar trackers totalling 28,200 have been distributed, with Italy, Spain, Greece, Canada and USA, the main markets, and where its manufacturing sites are also located.

PROINSO, meanwhile, is engaged in the distribution of modules, fixed structures and trackers, as well as invertors, being the first international distributor of brand leaders in the sector, such as TRINA and SMA, as well as distributing the photovoltaic modules REC and CANADIAN SOLAR. PROINSO has supplied over 812 MW of PV projects in the 2006-2010 period, with 528 MW distributed and 284 MW of modules distributed over the same period.

www.opde.net

Press releases you might also be interested in
Weitere Informationen zum Thema "Energie- / Umwelttechnik":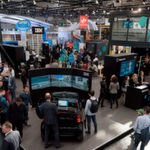 22 IIoT-Plattformen, die Sie kennen sollten
Platt­formö­ko­no­mie ist ein zen­tra­les The­ma der Han­no­ver Mes­se 2018 – ge­nau­er der Di­gi­tal Facto­ry. Von AXOOM und Ama­zon Web Ser­vices über Mi­cro­soft und Goog­le bis Sie­mens: Fast al­le Big Play­er in Sa­chen IIoT-Platt­for­men sind am Start. 20 in­ter­es­san­te Lö­sun­gen ha­ben wir für Sie zu­sam­men­ge­s­tellt.
Weiterlesen