The press service for journalists and influencers in the technological sector
Pioneer & Onkyo Europe GmbH

BoxId: 106781 – Processing Today's High-Resolution Media-Including Blu-ray Disc and HD DVD-with Effortless Efficiency
Press release BoxID: 106781 (Pioneer & Onkyo Europe GmbH)
Pioneer & Onkyo Europe GmbH
Gutenbergstr. 3
82178 Puchheim
http://www.eu.onkyo.com
Contact person
Peter Kafitz
+49(0)8142 4401 0
Recommend Processing Today's High-Resolution Media-Including Blu-ray Disc and HD DVD-with Effortless Efficiency press release
QrCode
What its a QR code?
Three steps: Scanning of a QR code: Find your way to a press release without typing. Use the QR code on the print version of a press release to get redirected to the corresponding page on PresseBox.
How does scanning a QR code work? Just follow these simple steps.
Everything you need is an internet-enabled mobile phone or smartphone with a built-in camera and a QR code reading software.
QR stands for Quick Response - with one step you can quickly reach a website. QR codes work like bar codes, which you can find on your milk carton, for example. A software decrypts the QR code and directs you to a web page - so you do not even need to know the web address to reach it.
Download and print your digital press kit now
Please send the following information to my email address:
*) Please confirm your email address to get daily information about new releases with PresseMail.
Processing Today's High-Resolution Media-Including Blu-ray Disc and HD DVD-with Effortless Efficiency
You may also be interested in
Additional information on the topic of "Consumer Electronics"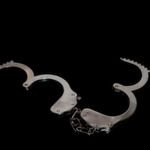 Huawei-Finanzchefin in Kanada festgenommen
Die Finanzchefin des chinesischen Smartphone-Herstellers Huawei ist auf Ersuchen der US-Behörden in Vancouver verhaftet worden. Die USA drängen auf die Auslieferung der Top-Managerin Meng Wanzhou, wie ein Sprecher des kanadischen Justizministeriums bestätigt. Für Freitag sei jedoch zunächst eine Kautionsanhörung angesetzt worden.
Read more

Company address
Pioneer & Onkyo Europe GmbH

Gutenbergstr. 3

D

-

82178

Puchheim