Organic Electronics Energy - OEE: New OE-A Working Group Takes Up Cause
Frankfurt am Main

, (PresseBox) -
Leading companies and research institutes in the area of organic photovoltaics have joined forces under the name Organic Electronics Energy (OEE) championed by the OE-A.

Thin, light-weight, flexible and variably applicable - these characteristics make up the key benefits of organic photovoltaics (OPV) technology. Under the leadership of the OE-A (Organic and Printed Electronics Association), a Working Group within VDMA, leading companies in the area of organic electronics that are focused on energy generation have started a new working group on Organic Electronics Energy (OEE). Renowned companies and research institutes from all over Europe are working together on actively developing and bringing organic photovoltaics technology to market. "We are seeing market entry in organic photovoltaics", says Dr. Stephan Kirchmeyer, Chairman of the OE-A and Head of the Business Unit Functional Coatings at Heraeus Precious Metals GmbH & Co. KG. "We are expanding and extending our activities in the area of energy generation with this new working group."

"The working group OEE will focus on issues in organic photovoltaics and will function as a contact point for the public as well as for policymakers", reports the working group's spokesperson and CEO of Heliatek GmbH, Thibaud Le Séguillon. The group's mission is to promote the exchange of information, to bundle the interests of all companies and institutes involved, and to participate in standard-setting for this new technology. Additionally, the public as well as policymakers will continue to be informed about the advantages of generating energy using organic technologies.

The list of founding members of the new working group OEE reads like the "Who's who" of organic photovoltaics. In addition to well-known European manufacturers such as Amor Group (France), Belectric OPV (Germany), DisaSolar (France), Eight19 (Great Britain), Heliatek (Germany) and Mekoprint (Denmark), prominent research institutions such as VTT (Finland), Holst Centre (The Netherlands) and CSEM (Switzerland) as well as CEA (France) are also actively participating in this new group. The working group will be expanded to include a number of additional international companies along the entire value chain of OPV over the next several months. This will ensure the necessary cooperation and collaboration to globally promote the proliferation of this innovative technology and its associated know-how.

The working group will be officially launched and will present itself to the public for the first time at LOPEC, the leading international trade fair and conference for printed electronics, in Munich on May 26-28, 2014.
OE-A (Organic and Printed Electronics Association)
The OE-A (Organic and Printed Electronics Association) was founded in December 2004 and is the leading international industry association for organic and printed electronics. The OE-A represents the entire value chain of this emerging industry. Our members are world-class global companies and institutions, ranging from R&D institutes, component and material suppliers to producers and end-users. More than 220 companies from Europe, North America, Asia and Australia are working together to promote the establishment of a competitive production infrastructure for organic and printed electronics. The vision of the OE-A is to build a bridge between science, technology and application. The OE-A is a working group within the German Engineering Federation (VDMA). More than 3,100 member companies from the engineering industry make VDMA the largest industry association in Europe.

The OE-A and Messe Munich International are the hosts of LOPEC, the premier international exhibition and conference for the printed electronics industry. It addresses end-users, engineers, scientists, manufacturers, and investors. LOPEC 2014 will be held May 26th to 28th, 2014 at Messe Munich, Germany.

www.oe-a.org, www.lopec.com
Press releases you might also be interested in
Weitere Informationen zum Thema "Energie- / Umwelttechnik":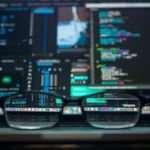 Neue Geschäftsmodelle auf Datenbasis
Ba­sie­rend auf Lauf­zeit­da­ten von Kom­po­nen­ten und Ma­schi­nen kön­nen ver­schie­de­ne Ana­ly­sen vor­ge­nom­men wer­den (Stör­un­gen, Still­stän­de oder Zu­stän­de). Die Aus­wer­tun­gen las­sen sich dann zur Ent­wick­lung neu­er da­ten­ba­sier­ter Di­enst­leis­tun­gen nut­zen.
Weiterlesen