Panel Discussion "ODBMS: Quo Vadis?" Published
Syke

, (PresseBox) -
ODBMS.ORG, a vendor-independent non-profit group of high-profile software experts lead by Prof. Roberto Zicari, today announced a new panel discussion "Object Database Systems: Quo vadis?" with responses from the ODBMS.ORG experts Mike Card, Jim Paterson, and Kazimierz Subieta, on their views on on some critical questions related to Object Databases:

- Where are Object Database Systems going?
- Are Relational database systems becoming Object Databases?
- Do we need a standard for Object Databases?
- Why ODMG did not succeed?

A major part of the discussion mirrored the discourse at the ICOODB 2008 conference regarding standardization of ODBMS technology. "Good standards can provide interoperability and portability. Bad standards can stifle innovation." says Jim Paterson, Lecturer in the School of Computing and Mathematical Sciences at Glasgow Caledonian University.

Mike Card from Syracuse Research Corporation (SRC), who chairs the ODBT group in OMG to advance object database standardization, expresses the view that "The APIs for creating, opening, deleting, and synchronizing/replicating databases as well as the native query APIs should be standardized to allow application portability."

Kazimierz Subieta from the Polish-Japanese Institute of Information Technology adds that "the object database standard is the biggest gap in promoting object-oriented technologies."

The panel also looks into the issue if LINQ, which provides native language data access, is a suitable standard for ODBMS.
The panelists agree that LINQ is a promising technology. "LINQ looks like it has a lot of promise in this area. We (the Object Database Technology Working Group in OMG) are currently evaluating LINQ vs. the stack-based query language (SBQL) to see how these technologies compare for handling complex queries." says Mike Card.

The complete panel transcript is available for free download at:
http://www.odbms.org/experts.html#article19
ODBMS.ORG Verein zur Foerderung von Objektdatenbanktechnologie e.V.
ODBMS.ORG (www.odbms.org) is a vendor-independent, not-for-profit educational program on object database technology and the integration between object-oriented programming and databases.
Designed by Prof. Roberto Zicari of Frankfurt University, the program's goal is to promote and further the use of object databases - by offering free resources for students, faculty and researchers at universities and research centers, as well as for JAVA and .NET developers in the commercial and the open source world.
Content is provided by a panel of internationally recognized experts, who share research articles and teaching materials with the community via the organization's Web portal.
Press releases you might also be interested in
Weitere Informationen zum Thema "Internet":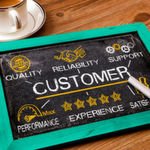 Was bringt 2018 für die Customer Experience?
Cu­sto­mer-Ex­pe­ri­en­ce-Lö­sun­gen und ih­re Tech­no­lo­gi­en ha­ben 2017 in mehr als ei­ner Hin­sicht Fahrt auf­ge­nom­men. Den Un­ter­neh­men wur­de end­lich klar, dass sie ih­re Da­ten­si­los auf­b­re­chen und al­le Da­ten in Echt­zeit in­te­grie­ren müs­sen, um re­le­van­te Ein­bli­cke zu er­hal­ten und die Ver­brau­cher über kun­den­o­ri­en­tier­te Om­nichan­nel-An­wen­dun­gen ver­läss­lich an sich zu bin­den.
Weiterlesen