ODBMS.ORG Publishes Exclusively the Video of the Keynote Panel "New and old Data stores"
San Francisco,CA/USA/Frankfurt,Germany

, (PresseBox) -
ODBMS.ORG, a vendor-independent non-profit group of high-profile software experts lead by Prof. Roberto Zicari, today announced that it has published exclusively the video of the Keynote Panel: "New and old Data stores" held at ICOODB 2010 Frankfurt on September 29, 2010.

The panel discussed the pros and cons of new data stores with respect to classical relational databases.

The panel of experts was composed by:

Ulf Michael (Monty) Widenius, main author of the original version of the open source MySQL database.
Michael Keith, architect at Oracle.
Patrick Linskey, Apache OpenJPA project.
Robert Greene, Chief Strategist Versant.
Leon Guzenda, Chief Technology Officer Objectivity.
Peter Neubauer. COO NeoTechnology.

Moderators were Alan Dearle, University of St. Andrew, and Roberto V. Zicari, Goethe University Frankfurt.

"The world of data management is changing. The linkage to service platforms, operation within scalable (cloud) platforms, object-relational bindings, NoSQL databases, and new approaches to concurrency control are all becoming hot topics both in academia and industry." remarks Alan Dearle.

"The name NoSQL databases attempts to label the emergence of such growing number of non-relational, distributed data stores that often did not attempt to provide ACID properties. ACID properties are the key attributes of classic relational database systems. Such "new data stores" differ from classic relational databases, they may not require fixed table schemas, and usually avoid join operations and typically scale horizontally." so Alan Dearle.

"The panelists engaged in lively discussions addressing a variety of interesting issues, such as: why the recent proliferation of "new data stores", such as "document stores", and "nosql databases"; their differences with classic relational databases, how object databases compare with NoSQL databases, scalability and consistency for huge amount of data." explains Roberto V. Zicari

The video of the Key Note Panel can be freely downloaded from ODBMS.ORG.

LINK to download the video:
http://www.odbms.org/downloads.aspx#odbms_vd
ODBMS.ORG Verein zur Foerderung von Objektdatenbanktechnologie e.V.
ODBMS.ORG(www.odbms.org) is a vendor-independent, not-for-profit educational program on object database technology and the integration between object-oriented programming and databases started in September 2005. Designed by Prof. Roberto V. Zicari of Frankfurt University, the program's goal is to promote and further the use of objects and databases - by offering free resources for students, faculty and researchers at universities and research centers, as well as for JAVA and .NET developers in the commercial and the open source world. Content is provided by a panel of internationally recognized experts, who share research articles and teaching materials with the community via the organization's Web portal.


Press releases you might also be interested in
Weitere Informationen zum Thema "Software":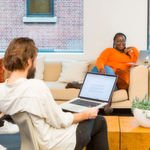 Dropbox plant Integrationen mit G Suite
Drop­box und Goog­le pla­nen In­te­g­ra­tio­nen ih­rer Cloud­di­ens­te. Nut­zer sol­len so et­wa Goog­le Docs, Sheets und Sli­des in Drop­box er­s­tel­len oder Drop­box-Da­tei­en di­rekt in Goog­le Han­gouts tei­len.
Weiterlesen