Interview with Marten Mickos
Syke

, (PresseBox) -
ODBMS.ORG, a vendor-independent non-profit group of high-profile software experts lead by Prof. Roberto Zicari, today announced an exclusive interview with Marten Mickos, head of the Database Group at Sun Microsystems.

Roberto V. Zicari asked Marten Mickos a number of questions related to the new strategy of MySQL, now part of Sun Microsystems.

Asked about the potential of MySQL to penetrate further into the enterprise, Marten Mickos says "We believe that enterprises will move to web-based architectures, and with that wave, MySQL is penetrating the web market."

When asked which revenue generating tool does he see providing the most return to Sun's investment in MySQL, services or licenses, Marten Mickos says "we know that open source is a more efficient way to produce software, but from a business standpoint we have chosen to produce certain smaill add-ons for paying customers only. In this way we can combine the best of open source with a great revenue model."

The entire interviev can be read at: http://www.odbms.org/blog/
ODBMS.ORG Verein zur Foerderung von Objektdatenbanktechnologie e.V.
ODBMS.ORG (www.odbms.org) is a vendor-independent, not-for-profit educational program on object database technology and the integration between object-oriented programming and databases.
Designed by Prof. Roberto Zicari of Frankfurt University, the program's goal is to promote and further the use of object databases - by offering free resources for students, faculty and researchers at universities and research centers, as well as for JAVA and .NET developers in the commercial and the open source world.
Content is provided by a panel of internationally recognized experts, who share research articles and teaching materials with the community via the organization's Web portal.
Press releases you might also be interested in
Weitere Informationen zum Thema "Software":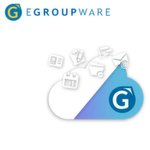 Arbeiten mit EGroupware und Collabora
Die Bu­si­ness-Soft­wa­re EGroup­wa­re steht ab Ver­si­on 17.1 auch mit in­te­grier­tem CRM-Sys­tem zur Ver­fü­gung, in­k­lu­si­ve Da­tei­ser­ver und dem On­li­ne-Of­fice-Sys­tem Col­la­bo­ra. Die Lö­sung kann über die Cloud ge­bucht, aber auch im ei­ge­nen Re­chen­zen­trum be­trie­ben wer­den.
Weiterlesen