Novelos Therapeutics Announces Positive Results in Ongoing Phase 2
Neoadjuvant Breast Cancer Trial at MUSC Hollings Cancer Center / Interim Efficacy Target Achieved Earlier Than Expected - Trial Moving into Stage 2
Newton, Massachusetts

, (PresseBox) -
Novelos Therapeutics, Inc. (OTCBB: NVLT - News), a biopharmaceutical company focused on the development of therapeutics to treat cancer and hepatitis, today announced positive interim results in an ongoing Medical University of South Carolina (MUSC) Hollings Cancer Center Phase 2 trial of neoadjuvant treatment with NOV-002 in combination with chemotherapy in patients with stage II-IIIC HER-2/neu negative invasive breast cancer. Alberto Montero, MD, Assistant Professor of Medicine, Division of Hematology-Oncology, is the Principal Investigator.

The primary objective of this open-label, single-arm trial is to determine if preoperative administration of NOV-002 in combination with eight cycles of chemotherapy (four of doxorubicin and cyclophosphamide followed by four of docetaxel) results in an appreciably higher pathologic complete response (pCR) rate than expected with this same chemotherapeutic regimen alone. According to the Simon two-stage trial design, if four or more pCRs are observed in the first stage of the trial (19 women), enrollment would continue into the second stage, for a total of 46 women.

To date, 16 women have been enrolled with four pCRs already demonstrated in the first eight women that have both completed chemotherapy and undergone surgery. Furthermore, NOV-002 was associated with decreased hematologic toxicities and with decreased use of growth factors relative to historical experience. Detailed results will be submitted for presentation at the San Antonio Breast Cancer Symposium in December 2008. Full enrollment of 46 patients is expected mid-2009, with trial conclusion in early 2010.

"Patients enrolled in this neoadjuvant trial have had decreased hematologic toxicities with standard anthracycline and taxane based chemotherapy as well as greater clinical and pathologic responses than would be expected in patients with HER-2 negative breast cancer," said Dr. Montero. "Based on clinical responses observed in patients who have not yet undergone surgery, we expect the current pCR rate to remain constant."

"We are very pleased that NOV-002 has demonstrated positive interim results in this breast cancer trial and look forward to continuing our collaboration with Dr. Montero and MUSC Hollings Cancer Center," said Harry Palmin, President and CEO of Novelos. "We expect conclusion of our pivotal 840 patient Phase 3 lung cancer trial with NOV-002 in mid-2009. Meanwhile, detailed results of a Phase 2 ovarian cancer trial will be presented at ASCO on May 31, 2008."

Breast cancer remains a serious public health concern throughout the world. According to the American Cancer Society, approximately 180,460 women in the US are expected to be diagnosed with breast cancer in 2008, and approximately 40,480 are expected to die from the disease. Neoadjuvant or preoperative systemic chemotherapy is commonly employed in patients with locally advanced stage III breast cancer and in some patients with stage II tumors. Administration of neoadjuvant chemotherapy reduces tumor size, thus enabling breast conservation surgery in patients who otherwise would require a mastectomy. Furthermore, several studies have shown that pCR following neoadjuvant chemotherapy is associated with a significantly higher probability of long-term survival. However, only a minority of patients with HER-2/neu negative breast cancer achieve a pCR with standard chemotherapy.

About Hollings Cancer Center

Hollings Cancer Center offers state-of-the-art diagnostic capabilities, therapies and surgical techniques and has multidisciplinary clinics that involve surgeons, medical oncologists, radiation therapists, radiologists, pathologists, psychologists and many other specialists seeing patients simultaneously under one roof. Multidisciplinary care is provided in disease specific clinics such as thoracic, breast, head & neck, genitourinary, gastrointestinal, hematologic, neuro, and pediatric cancers. The Hollings Cancer Center is the largest academic-based cancer program in South Carolina. The Hollings Cancer Center is currently a developing National Cancer Institute designated cancer center and has more than $35M in cancer research funding. More than 1,000 people are currently participating on a cancer clinical trial at HCC. For more information, please visit www.hcc.musc.edu.

About MUSC

Founded in 1824 in Charleston, The Medical University of South Carolina is the oldest medical school in the South. Today, MUSC continues the tradition of excellence in education, research, and patient care. MUSC educates and trains more than 3,000 students and residents, and has nearly 10,000 employees, including 1,300 faculty members. As the largest non-federal employer in Charleston, the university and its affiliates have collective annual budgets in excess of $1.3 billion. MUSC operates a 600-bed medical center, which includes a nationally recognized Children's Hospital and a leading Institute of Psychiatry. For more information on academic information or clinical services, visit www.musc.edu or www.muschealth.com.
Novelos Therapeutics, Inc.
Novelos Therapeutics, Inc. is a biopharmaceutical company commercializing oxidized glutathione-based compounds for the treatment of cancer and hepatitis. NOV-002, the lead compound currently in Phase 3 development for lung cancer under a SPA and Fast Track, acts together with chemotherapy as a chemoprotectant and a chemopotentiator. NOV-002 is also in Phase 2 development for chemotherapy-resistant ovarian cancer and early-stage breast cancer.
NOV-205 acts as a hepatoprotective agent with immunomodulating and anti-inflammatory properties. NOV-205 is in Phase 1b development for chronic hepatitis C non-responders. Both compounds have completed clinical trials in humans and have been approved for use in the Russian Federation where they were originally developed. For additional information about Novelos please visit www.novelos.com
Press releases you might also be interested in
Weitere Informationen zum Thema "Medical Technology":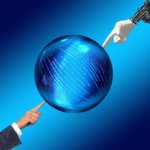 Künstliche Intelligenz in der Cybersecurity
Der der­zeit heiß dis­ku­tier­te Ein­satz künst­li­cher In­tel­li­genz in der Cy­berse­cu­ri­ty weckt Be­gehr­lich­kei­ten: All­zu­gern wür­den man­che An­wen­der den Groß­teil der teu­ren und zer­mür­ben­den Ar­beit im SOC kom­p­lett den KI-Sys­te­men über­las­sen. Wir­k­lich schlag­kräf­tig und hin­rei­chend ne­ben­wir­kungs­f­rei ar­bei­tet KI aber nur im Team mit men­sch­li­cher In­tel­li­genz.
Weiterlesen