PEOPLEnet Picks Nortel to Extend Next-Generation Mobile Broadband Network in Ukraine
Ukrainian Mobile Service Provider PEOPLEnet Announces its Nationwide High-Speed Mobile Broadband Services Rollout
KIEV, UKRAINE

, (PresseBox) -
PEOPLEnet, the Ukraine´s first nationwide 3G mobile operator, has picked a Nortel(1) (TSX:NT) (NYSE: NT) advanced mobile broadband solution for expanding its existing 3G network across the country to meet widespread demand for high-bandwidth, real-time wireless services.

PEOPLEnet´s expanded network will rely on Nortel 1xEV-DO Rev A technology to launch high-speed, mobile broadband services for central, eastern and southern Ukraine. The PEOPLEnet network expansion will allow Ukrainians to experience faster speeds for wireless Internet, watch mobile TV, make video calls and use other multimedia services based on high-speed data transmission.

"PEOPLEnet empowers and unites people across the Ukraine by ensuring feature-rich communication services are accessible to as many people as possible," said Vitalii Vorozhbyt, general director, PEOPLEnet. "We prefer to work with the best industry vendors, adapting their proven solutions for our market. Nortel was selected because of its experience and expertise in broadband deployment as well as its progressive 1x EV-DO Rev A solution. I believe that our customers will see the benefits from our co-operation with Nortel very soon and enjoy the best of 3G mobile services."

"With its Nortel solution, PEOPLEnet is bringing an affordable and powerful mobile broadband experience to people across the Ukraine," said Darryl Edwards, president, EMEA, Nortel. "PEOPLEnet is also making the most of the Ukraine´s existing broadband wireless spectrum to deliver real-time services such as video, mobile music and interactive 3D gaming as well as IP services such as VoIP and high-speed file transfers, Nortel´s mobile broadband EV-DO Rev A technologies help provide this true broadband experience and give always-on, seamless connections to business and consumers. The technologies also help enable delivery of higher-definition, multimedia video and other real-time applications that lay the foundation for the future Hyperconnected era of communications where more and more people and applications will be connected to the network."

PEOPLEnet´s Ukraine network is Nortel´s first 1x EV-DO Rev A with Mobile Switching Center contract win in Eastern Europe. This technology creates networking efficiencies for delivering high-speed services and driving reduced capital and operating costs. The solution comprises Nortel´s CDMA Base Transceiver Stations (BTS) 3030 which is the industry´s highest capacity micro base station; CDMA Enhanced Base Station Controllers; Packet Mobile Switching Center; a Media Gateway 15000; and 1xEV-DO Rev A technology. This combination of next-generation network components allows operators to reliably serve more customers on the same spectrum while delivering VoIP and other advanced multimedia services that enhance the user experience and increase subscriber loyalty. The first shipment of infrastructure equipment has already been delivered to the Ukraine.

About PEOPLEnet

PEOPLEnet is the Ukraine´s first national 3G mobile operator that provides high speed services including Internet access up to 2.4 MB/sec, voice communication, and multimedia applications in Kiev, Dnipropetrovsk, Odessa, Kharkiv, Lviv, Simferopol, Donetsk, Krivoy Rog and Zaporozhie. PEOPLEnet is going to attract sizeable investment in 2007, which will enable the operator to expand its services in all regional centers across the Ukraine and to provide 80 per cent of the Ukrainian population with 3G services by the end of 2008.

(1)Nortel, the Nortel logo and the Globemark are trademarks of Nortel Networks.
Nortel GmbH
Nortel ist einer der führenden Anbieter von Kommunikationslösungen, die Menschen den Geschäftsalltag erleichtern. Nortel-Technologien der nächsten Generation unterstützen Multimedia- und geschäftskritische Anwendungen für Serviceanbieter und Unternehmensnetze. Mit Technologien von Nortel können Defizite bei der Effizienz, Geschwindigkeit und Leistung der Netzwerke von Kunden ausgeglichen werden, indem Konfigurationen vereinfacht und die richtigen Informationen zur richtigen Zeit bereitgestellt werden. Nortel ist weltweit in über 150 Ländern tätig. Weitere Informationen finden Sie unter www.nortel.com und aktuelle Pressemeldungen unter www.nortel.com/news.
Press releases you might also be interested in
Weitere Informationen zum Thema "Netzwerke":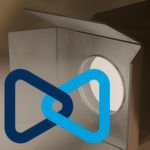 Searchlight Capital Partners kauft Mitel
Das ka­na­di­sche Te­le­kom­mu­ni­ka­ti­ons­un­ter­neh­men Mi­t­el wird von ei­ner In­ves­to­ren­grup­pe über­nom­men. Mit die­sem Schritt wird Mi­t­el zum Pri­vat­un­ter­neh­men und er­hofft sich so mehr Fle­xi­bi­li­tät bei Re­ak­tio­nen auf die Ve­r­än­de­run­gen im Markt.
Weiterlesen