Nortel Connects Millions of People With Advanced Communication Technology
Market-Leading Carrier Solutions Meet Challenges of a Hyperconnected World
Toronto,Ontario

, (PresseBox) -
.
- Why Nortel?

You probably have a cell phone. You might also have a mobile device like a PDA, MP3 player or GPS receiver and if you´re really connected, you might also have communications capabilities embedded in an ever widening collection of machines like cars, refrigerators, and coffee makers. This is the era of Hyperconnectivity - where everything that can be connected, will be - and as this era continues to evolve, both service provider and business customers are relying on Nortel(1) (TSX: NT)(NYSE: NT) for end-to-end voice and multimedia solutions that make it simple to transform the challenge of a hyperconnected world into opportunities.

Here´s How:

- Nortel has all the elements needed to bring carriers successfully into the 4G world: innovation in WiMAX and LTE, a strong ecosystem, all IP-core, and a deep understanding of what consumer and business users are looking for from their wireless experience.

- Nortel has shipped more than 73 million wireless and wireline carrier IP voice and multimedia ports worldwide, a milestone that is enabling more than 250 service providers around the world to provide their customers with the latest IP services like VoIP, desktop video calling, push-to-talk and IPTV. The 73 million carrier IP ports include 54 million wireline ports.

- Nortel has been ranked by Dell´Oro as the leader in carrier VoIP globally for the past six years (2002 through to the latest reported numbers in 2007). For third quarter 2007, Infonetics reported that Nortel led the carrier VoIP market globally with 37 percent of the softswitch revenue market share.

- Nortel´s carrier VoIP customers operate more than 550 softswitches with over five million SIP lines shipped, allowing them to provide their customers with SIP applications like unified communications and fixed mobile convergence which enables users to experience uninterrupted communication anytime, anywhere and from any device.

- Nortel has shipped more than 100 wireless softswitches allowing wireless carriers to deploy cost efficient, high quality voice networks extending Nortel´s VoIP leadership into wireless broadband.

Nortel Says...

"These milestones show our continued momentum in Carrier VoIP," said Alf deCardenas, general manager, Carrier Multimedia Networks, Nortel. "We´re the leading provider of carrier VoIP technology because our solutions are simple, easy to implement and provide our customers with innovative, new communication capabilities. Our diverse portfolio of Carrier VoIP offerings span across both wireline and wireless allowing any operator to confidently implement our technologies to offer the highest quality communication services to their customers. Our broad array of SIP applications enables operators to extend services like VoIP into wireless through new converged services like fixed mobile convergence."

The Technical Lowdown

Nortel´s VoIP technology caters to the needs of all carriers - Nortel´s Communication Server (CS) 2000, an IP multimedia softswitch for large operators and Nortel´s Communication Server (CS) 1500, an IP multimedia softswitch for regional service providers. Nortel´s Application Server (AS) 5200 is a SIP Application Server which seamlessly integrates voice with video, collaboration, presence and convergence services. Nortel´s VoIP solutions also extend to wireless operators and uses ATCA-based technology which operates on all global 2G and 3G technologies. Solutions for wireless operators using GSM and UMTS networks include Nortel´s MSC Server and Home Location Register (HLR), as well as Nortel´s Packet MSC for CDMA networks.

Customers Reaping the Benefits of a Hyperconnected World

Nortel´s CS 2000 powers VoIP technology for service providers like Sprint Nextel, Verizon, Embarq, Cox Communications, Charter Communications, Neuf Cegetel, Bell Canada and Telus. Nortel´s AS 5200 powers SIP applications for service providers like France Telecom, Telefonica, Chunghwa Telecom, Shaw Communications, Sunrise, Timico and most recently announced Clearwire. Nortel´s CS 1500, the latest addition to the Nortel Carrier VoIP portfolio has over 60 customers and growing. Nortel´s CS 1500 is providing VoIP technology for regional service providers like TCLA, Golden West Telecom, and Venture Communication Co-op. Global deployments of wireless VoIP services include service providers like AT&T, Verizon Dominicana, Leap Wireless, Embratel, PEOPLEnet, Vivo and MobiPCS.
Nortel GmbH
Nortel is a recognized leader in delivering communications capabilities that make the promise of Business Made Simple a reality for our customers. Our next-generation technologies, for both service provider and enterprise networks, support multimedia and business-critical applications. Nortel´s technologies are designed to help eliminate today´s barriers to efficiency, speed and performance by simplifying networks and connecting people to the information they need, when they need it. Nortel does business in more than 150 countries around the world. For more information, visit Nortel on the Web at www.nortel.com. For the latest Nortel news, visit www.nortel.com/news.

Certain statements in this press release may contain words such as "could", "expects", "may", "anticipates", "believes", "intends", "estimates", "targets", "envisions", "seeks" and other similar language and are considered forward-looking statements or information under applicable securities legislation. These statements are based on Nortel´s current expectations, estimates, forecasts and projections about the operating environment, economies and markets in which Nortel operates. These statements are subject to important assumptions, risks and uncertainties, which are difficult to predict and the actual outcome may be materially different from those contemplated in forward-looking statements. For additional information with respect to certain of these and other factors, see Nortel´s Annual Report on Form10-K, Quarterly Reports on Form 10-Q and other securities filings with the SEC. Unless otherwise required by applicable securities laws, Nortel disclaims any intention or obligation to update or revise any forward-looking statements, whether as a result of new information, future events or otherwise.
Press releases you might also be interested in
Weitere Informationen zum Thema "Communication":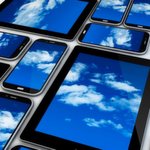 Message, Meet, Call – mit fließenden Übergängen
AT&T bie­tet Bu­si­ness-Kun­den an, Col­la­bo­ra­ti­on-Tools, die bis­lang nur se­pa­rat nutz­bar wa­ren, in ei­ner ein­zi­gen An­wen­dung zu kom­bi­nie­ren. Mit Cis­co Spark with AT&T sol­len Teams in Un­ter­neh­men in ei­nem ein­zi­gen Work­st­ream Mes­sa­ges sen­den, Mee­tings ab­hal­ten und te­le­fo­nie­ren kön­nen.
Weiterlesen