Lithuanian Railways Awards Nortel, Belam EUR 50.5 Million Wireless Communications Contract
Nortel, World leader in GSM-R Technology, Delivers European Railway Communications Compatibility, Enhancing Passenger Safety
Vilnius/Lithuania

, (PresseBox) -
Lithuanian Railways has chosen a Nortel(1) (TSX: NT)(NYSE: NT) wireless communications network solution to enhance its railway communications and ensure compatibility of the Lithuanian national railway with international railway standards. Nortel´s partner, Belam, is acting as the local partner for the implementation and construction of the project which will be completed in 2010.

The EUR 50.5 million (EUR 59.6 million including VAT) contract includes the implementation of a GSM-R radio communication system along more than 1,563 kilometres (approximately 88% of the country´s rail network) of Lithuania´s rail routes. This is the first GSM-R network implementation in the Baltic region. The project is partially funded by the European Community Cohesion Fund for European regional development.

European Union member Lithuania is the first of the Baltic countries to deploy a GSM-R solution.

Nortel´s GSM-R solution is highly flexible in terms of supporting signalling systems from different vendors, one of the most important factors for communications interoperability. The solution for Lithuanian Railways can also support the European Train Control System (ETCS) which is a signalling, control and train protection system designed to replace incompatible safety systems in European Railways and is aimed at enhancing the safety and security of rail users on trains that cross country borders.

"Nortel is helping Lithuanian Railways transition to EC railway standards in order to provide a high-speed dependable communication network that makes our railways in Lithuania faster and safer and more reliable than before," said Laisvydas Rudzianskas GSM-R project manager, Lithuanian Railways.

By improving wireless train communications and enhancing rail safety and reliability, Nortel is assisting Lithuanian Railways to make it more attractive for people and businesses in the Baltic countries to opt for rail transport over less environmentally friendly forms of transport such as road transport and short-haul aviation.

"We are proud to be chosen by Lithuanian Railways to help build a modern and reliable railway wireless communication system that will support high-speed trains travelling in Lithuania and across country borders," said Sorin Lupu, president Eastern European markets, Nortel. "This is a significant win for Nortel in Eastern Europe and the Baltics, and underscores Nortel´s commitment in leveraging the long term partnership with Belam and technology leadership which helps to improve the day-to-day operations of the railways and by extension the overall experience of rail operators and their rail passengers."

"Belam has worked with Nortel for more than 15 years on wireless communications projects and together we have considerable experience of delivering joint projects in the Baltic region, including Latvia and Lithuania. We partner with market leaders like Nortel so we can benefit from their experience and keep up to date on the top trends in railway communications," said Dmitry Krupnikov, director for Business Development, Belam. "Introducing GSM-R technology enables Lithuanian Railways to shift to a new level of cooperation within the entire EU railway system and will contribute to Lithuania´s integration into the EU."

The Lithuanian Railways project requires a partial modernisation of the existing telecommunications system, including the replacement of the company´s legacy analogue equipment with an end-to-end GSM-R system for voice and data that includes GSM-R terminals, dispatch system, backbone system, and services. This project will enable Lithuanian Railways to increase efficiency and considerably reduce capital and operational expenses.

Nortel has over 10 years experience with GSM-R mobile communications technology and is currently providing GSM-R on three continents. With greater than 60 percent of the more than 100,000 km of tracks using its GSM-R system, Nortel is the number one GSM-R provider globally. Nortel has national GSM-R contracts in Austria, France, Germany, and the UK as well as large GSM-R deployments in Algeria, China, the Czech Republic, Italy, India, Slovakia, Spain, and now Lithuania. Nortel is continuing to develop its GSM-R technology offering as part of its overall GSM business with a new portfolio of Core and Access products.

About Belam
Belam is a group of companies in the USA, Latvia, Lithuania, Russia and Belarus with more than 200 employees. Belam is a system integrator which has been operating in the Baltic countries since 1993. Belam implements modern technologies in voice and data networks, develops optical, wire and wireless solutions for corporate and carrier needs. The company´s main projects are linked to telecommunication networks in transport, military, security, financial, healthcare and business areas. Most projects are based on Nortel, Harris Stratex Networks and Keymile solutions. By keeping in step with the most advanced technologies, Belam is able to understand and meet the needs of its clients in the best possible way. Hundreds of companies have turned to Belam for innovative thinking and flexibility.

(1) Nortel, the Nortel logo and the Globemark are trademarks of Nortel Networks.
Nortel GmbH
Nortel is a recognized leader in delivering communications capabilities that make the promise of Business Made Simple a reality for our customers. Our next-generation technologies, for both service provider and enterprise networks, support multimedia and business-critical applications. Nortel´s technologies are designed to help eliminate today´s barriers to efficiency, speed and performance by simplifying networks and connecting people to the information they need, when they need it. Nortel does business in more than 150 countries around the world. For more information, visit Nortel on the Web at http://www.nortel.com. For the latest Nortel news, visit http://www.nortel.com/news.

Certain statements in this press release may contain words such as "could", "expects", "may", "anticipates", "believes", "intends", "estimates", "targets", "envisions", "seeks" and other similar language and are considered forward-looking statements or information under applicable securities legislation. These statements are based on Nortel´s current expectations, estimates, forecasts and projections about the operating environment, economies and markets in which Nortel operates. These statements are subject to important assumptions, risks and uncertainties, which are difficult to predict and the actual outcome may be materially different from those contemplated in forward-looking statements. For additional information with respect to certain of these and other factors, see Nortel´s Annual Report on Form10-K, Quarterly Reports on Form 10-Q and other securities filings with the SEC. Unless otherwise required by applicable securities laws, Nortel disclaims any intention or obligation to update or revise any forward-looking statements, whether as a result of new information, future events or otherwise.
Press releases you might also be interested in
Weitere Informationen zum Thema "Kommunikation":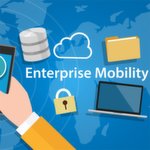 Business Continuity im Zeichen der Mobilität
Ta­ge, Stun­den, Mi­nu­ten – egal, wie lan­ge sie auf­t­re­ten: Aus­fall­zei­ten in der IT sind kost­spie­lig. Es wird ge­schätzt, dass un­ge­plan­te Ar­beits­un­ter­b­re­chun­gen auf glo­ba­ler Ebe­ne Ver­lus­te in Mil­li­ar­den­höhe für Un­ter­neh­men ver­ur­sa­chen. Ganz zu schwei­gen von den Aus­wir­kun­gen auf die Pro­duk­ti­vi­tät, die Mo­ti­va­ti­on der Mit­ar­bei­ter, den Ruf des Un­ter­neh­mens und den Druck, der da­durch auf die IT-Ab­tei­lung ent­steht.
Weiterlesen