Banverket ICT and Nortel Put Sweden on Track for New Multimedia Services
12,000km Optical Network Evolution Delivers Increased Capacity for Service Providers
STOCKHOLM, SWEDEN

, (PresseBox) -
Banverket ICT (Information and Communication Technology), one of Sweden´s largest suppliers of network capacity, is enabling Sweden´s cable TV and other service providers, to deliver new multimedia services across the country with a Nortel(1) (TSX: NT)(NYSE: NT) next-generation optical network solution.

The Nortel solution creates an adaptive, all-optical intelligent network for Banverket ICT that increases network capacity and provides greater flexibility for the rapid introduction of new revenue-generating communications service. The solution also helps reduce Banverket ICT´s network operation expense and capital expenditure.

"We´ve had a continuing relationship with Nortel since 1994 when they introduced the 2.5 Gbps optical solution in Sweden and in 1998 we installed the first Nortel wavelength system in our network," said Thomas Sjostrand manager technical and network strategy at Banverket ICT. "We first saw Nortel´s Common Photonic Layer and Optical Multiservice Edge 6500 solution demonstrated at a Nortel Advanced Technology Summit in Ottawa and were excited about the opportunities it presented. Competition in the Swedish telecom market is tough, and this new platform gives us the chance to introduce cutting-edge communications services without incurring massive infrastructure costs."

Banverket ICT is a subsidiary of Banverket, the authority responsible for Sweden´s railways and providing services such as signaling, track radio and other communications requirements to the railway service. It also offers broadband-based services to external customers delivered by its transport and communications network that runs along the length of the 12,000 km rail network.

"Nortel is focused on ensuring that long-term customers keep their competitive edge by being able to deliver more services in a simpler and cost-effective manner," said Philippe Morin, president Metro Ethernet Networks, Nortel. "The solution for Banverket ICT is a great example of what can be achieved by staying close to our customers and making sure they know what solutions are available to support their growing business."

The Nortel solution evolves Banverket ICT´s current infrastructure from its original Nortel 10 Gbps DWDM network to one based on Nortel´s next-generation Common Photonic Layer (CPL) and Optical Multiservice Edge 6500. The network upgrade with Nortel´s CPL provides a self-optimizing transport for cost-effective metro, regional and long-haul networks. The Optical Multiservice Edge 6500 is a convergence optical platform that efficiently supports TDM, data, and wavelength services. Used together, these products from Nortel´s Metro Ethernet Networking portfolio provide a smooth migration to a reliable and scalable Ethernet infrastructure with minimal infrastructure costs. The new optical layer leverages eDCO (electronic Dynamically Compensating Optics) enabled DWDM transponders to manage dispersion compensation electronically and together with eROADM (enhanced Reconfigurable Optical Add Drop Multiplexer) enables seamless ´optical bypass´ for Express wavelengths and optical branching for super-fast connections to anywhere.

Nortel´s Metro Ethernet Networking solutions are focused on leveraging Nortel´s leadership in optical and carrier data to drive presence in super-fast Ethernet networks. These next-generation transport networks are essential for supporting the explosion of network traffic fueled by new consumer trends and business applications, including bandwidth-hungry applications such as video.
Nortel GmbH
Nortel ist einer der führenden Anbieter von Kommunikationslösungen, die Menschen den Geschäftsalltag erleichtern. Nortel-Technologien der nächsten Generation unterstützen Multimedia- und geschäftskritische Anwendungen für Serviceanbieter und Unternehmensnetze. Mit Technologien von Nortel können Defizite bei der Effizienz, Geschwindigkeit und Leistung der Netzwerke von Kunden ausgeglichen werden, indem Konfigurationen vereinfacht und die richtigen Informationen zur richtigen Zeit bereitgestellt werden. Nortel ist weltweit in über 150 Ländern tätig. Weitere Informationen finden Sie unter www.nortel.com und aktuelle Pressemeldungen unter www.nortel.com/news.
Press releases you might also be interested in
Weitere Informationen zum Thema "Netzwerke":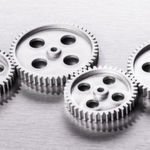 Warum reine Netz­au­to­ma­ti­sie­rung nicht reicht
Vie­le Netz­be­t­rei­ber st­re­ben nach der voll­kom­me­nen Au­to­ma­ti­sie­rung ih­rer Net­ze. Doch die au­to­no­me Netz­werk­werk­tech­no­lo­gie al­lei­ne reicht nicht aus, um den heu­ti­gen und künf­ti­gen An­for­de­run­gen an Band­b­rei­te, Sta­bi­li­tät und Fle­xi­bi­li­tät ge­recht zu wer­den. Viel­mehr ist die rich­ti­ge Mi­schung von Au­to­ma­ti­sie­rung, In­tel­li­genz und Ska­lier­bar­keit ent­schei­dend, um Netz­wer­ke an ein sich stän­dig än­dern­des Um­feld an­zu­pas­sen.
Weiterlesen