Nordson EFD's PICO xMOD Exchangeable/Modular Dispensing Valve Improves Productivity and Reduces Cost
East Providence, RI USA

, (PresseBox) -
Nordson EFD, a Nordson company (NASDAQ: NDSN), introduces the PICO® xMOD(TM) Valve, a new and exciting fully exchangeable and modular concept in non-contact and contact needle dispensing of assembly fluids.

Nordson EFD's PICO xMOD valve system technology uses high-tech, robust, durable piezoelectric actuation technology for continuous operation at speeds of up to 500 cycles/second. The PICO xMOD can produce deposits as small as 2 nanoliters, at high production speeds, with exceptional deposit accuracy and superior process control. The non-contact jet valve makes it possible to apply fluid in hard-to-access areas or onto uneven or delicate substrates for applications in electronics, automotive, life sciences, solar, and a range of other industrial dispensing applications.

All five major xMOD valve components - the Piezo Actuator (PA), the Valve Seat (VS), the Fluid Body (FB), the Cartridge ball/stem assembly (CR), and Heater Set (HS) - are fully interchangeable and easily assembled for each specific application and quickly disassembled for easy cleaning, repair, or maintenance. Each part can be removed and exchanged in seconds, eliminating production down-time and significantly increasing productivity.

"Our new PICO xMOD offers the only tool-free release and installation of the Valve Seat assembly," explains Claude Bergeron, product line manager, Nordson EFD. "Wetted parts are conveniently and quickly exchanged and serviced. If a part fails, just the worn part needs changing, eliminating the expense of a whole new valve assembly. The ability to swap one xMOD component part for another lets the manufacturer toggle between different applications and fluids, offers flexibility, makes a significant reduction in production down time, and saves time and money."

Each EFD PICO xMOD component can be individually selected to accommodate particular fluids and applications. All the components are engineered to work together as a complete, integrated system that produces exceptionally fast, accurate deposits of a wide range of fluids.

Industries and Applications for PICO xMOD Dispense Valve include:

Wireless and Display

- UV cure adhesives for bonding (camera modules, keypads, microspeakers, touch pads, and display edge sealing)
- Hydrophobic fluids for protective treatments
- COG (Chip on Glass) and TAB sealing

Electronics

- UV adhesives on mobile speaker membranes
- Fluxes and conformal coatings

Life Sciences/Medical Devices

- Adhesives for bonding needles to hubs
- Bonding of disposable medical device components

Automotive

- Oil and grease dispensing on electrical connectors, gears, and other small part assemblies
- Marking and color coding of parts with ink
- UV adhesive to bond automotive electronic components

Nordson EFD's PICO xMOD uses the same precision and high quality parts as all Nordson EFD's PICO valves, maintaining the same high level of dispensing repeatability and precision, while also adding the various benefits of modular exchangeability.

For more information, visit Nordson EFD on the web at www.nordsonefd.com, www.facebook.com/NordsonEFD, or www.linkedin.com/company/nordson-efd, email at info@nordsonefd.com, or call +1 401.431.7000 or 800.556.3484.

Nordson EFD's PICO xMOD valve will be featured at the following global shows:
Show - Location - Dates
The Assembly Show - Rosemont, IL USA - Oct. 28-30
Elexcon China - Shenzhen, China - Nov. 16-21
Productronica - Munich, Germany - Nov. 12-15
Nordson Deutschland GmbH
Nordson Corporation (NASDAQ: NDSN) delivers precision technology solutions to help customers succeed worldwide. The company engineers, manufactures and markets differentiated products and systems used for dispensing adhesives, coatings, sealants, biomaterials and other materials, fluid management, test and inspection, UV curing and plasma surface treatment, all supported by application expertise and direct global sales and service. Nordson serves a wide variety of consumer non-durable, durable and technology end markets including packaging, nonwovens, electronics, medical, appliances, energy, transportation, construction, and general product assembly and finishing. Founded in 1954 and headquartered in Westlake, Ohio, the company has operations and support offices in more than 30 countries. Visit Nordson on the web at www.nordson.com, www.twitter.com/Nordson_Corp or www.facebook.com/nordson.

About Nordson EFD

Nordson EFD designs and manufactures precision fluid dispensing systems for benchtop assembly processes and automated assembly lines. By enabling manufacturers to apply the same amount of adhesive, lubricant or other assembly fluid to every part, every time, EFD dispensing systems are helping companies in a wide variety of industries increase throughput, improve quality, and lower their production costs. Other fluid management capabilities include high-quality syringe barrels and cartridges for packaging one- and two-component materials, along with a wide variety of fittings, couplers and connectors for controlling fluid flow in medical, biopharmaceutical and industrial environments.The company is also a leading formulator of specialty solder pastes for dispensing and printing applications in the electronics industry.

Press releases you might also be interested in
Weitere Informationen zum Thema "Produktionstechnik":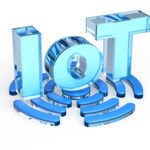 Wie wird der Umsatz mithilfe des Internet of Things smart?
Wer mit smar­ten Pro­duk­ten und Ser­vices Geld ver­die­nen will, muss die­se nicht nur ent­wi­ckeln und an­bie­ten. Viel­mehr sind die pas­sen­den Er­lös­mo­del­le ein ent­schei­den­der Be­stand­teil von IoT-Pro­jek­ten. Und die­se un­ter­schei­den sich zum Teil deut­lich von den Um­satz­prak­ti­ken bei klas­si­schen Pro­dukt­ver­käu­fen und Sup­port-An­ge­bo­ten. Die Er­lös­mo­del­le auf die An­for­de­run­gen des IoT an­zu­pas­sen, ist we­ni­ger ei­ne tech­ni­sche als ei­ne kul­tu­rel­le Her­aus­for­de­rung.
Weiterlesen