World's leading telcos see profitability of open mobile internet access as biggest challenge
Munich

, (PresseBox) -
A global survey has found that the strategies of the world's leading telecoms operators are dominated by the challenges arising from providing transparent and open mobile internet services. Improving network performance to increase customer satisfaction, while coping with the mobile data surge caused by social networking, mobile app stores, TV services and voice over IP, top their business needs.

The study involved onetoone interviews with the business leaders of 70 communications service providers from 42 countries. Its aim was to provide a comprehensive overview of these telecoms operators' business needs through 2012.

"The boundary between mobile telecoms and the internet has all but disappeared," said Frederic Astier, head of customer operations marketing, Nokia Siemens Networks. "This study tells us that telecoms operators increasingly see their value, and competitive differentiation, in increasing customer satisfaction through improving network quality, while acting as a content broker for social networks, mobile app stores, TV and voice over IP services."

The study showed that communications service providers are much clearer than they were a year ago about their future role in a combined telecoms and internet ecosystem. While voice calls remain at the core of their business, about 78 percent said they plan to open their network as an intelligent bit pipe for new solutions, by while 69 percent said they intend to bundle voice with other content.

More than half the respondents said that improving customer satisfaction was their most important strategic goal over the next three years. This was followed by targeting a reduction in operating costs. In addition, respondents recognized the need to transform their businesses from telecom- and networkdriven organizations into efficient customercentric, IT organizations.

The study is an important contribution to the current debate on netneutrality. While this debate has mainly been focused on open internet access in relation to fixed broadband, the onset of truly mobile internet services demands that telecoms consumers, regulators and service providers also consider the implications for net neutrality in relation to mobility. The study highlights the unique challenges and opportunities that truly transparent, open, mobile internet access creates in relation to quality of service and the additional network capacity and performance challenges for wireless communications.
Nokia Siemens Networks
Nokia Siemens Networks is a leading global enabler of telecommunications services. With its focus on innovation and sustainability, the company provides a complete portfolio of mobile, fixed and converged network technology, as well as professional services including consultancy and systems integration, deployment, maintenance and managed services. It is one of the largest telecommunications hardware, software and professional services companies in the world. Operating in 150 countries, its headquarters are in Espoo, Finland. www.nokiasiemensnetworks.com

Engage in conversation about Nokia Siemens Networks' aim to reinvent the connected world at http://unite.nokiasiemensnetworks.com and talk about its news at http://blogs.nokiasiemensnetworks.com

Find out if your country is exploiting the full potential of connectivity at http://connectivityscorecard.org


Press releases you might also be interested in
Weitere Informationen zum Thema "Kommunikation":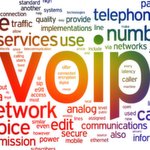 Sanfte Migration: so gelingt der Umstieg auf VoIP
Die gu­te al­te ISDN-Tech­nik ist in die Jah­re ge­kom­men. Die gro­ßen Pro­vi­der pla­nen seit Jah­ren ei­nen Tech­no­lo­gie­wech­sel und dro­hen dem Kun­den bei Mis­sach­tung die­ser Ent­wick­lung mit Ab­schal­tung der al­ten Tech­no­lo­gie. Doch das An­ge­bot an VoIP-TK-An­la­gen ist groß – wor­auf soll­te man al­so ach­ten, wenn man sich auf die neue Tech­nik ein­lässt? Und wie ge­lingt der Um­s­tieg?
Weiterlesen