T-Mobile to offer faster mobile broadband in Czech Republic
Nokia Siemens Networks selected to build advanced 3G mobile network
Prague, Czech Republic / Espoo, Finland

, (PresseBox) -
Subscribers of T-Mobile in the Czech Republic can expect to enjoy advanced 3G data and multimedia services thanks to a faster mobile broadband network.

The upgraded 3G network is based on the energy-efficient Nokia Siemens Networks Flexi Multiradio Base Stations and HSPA (High Speed Packet Access) technology. It is expected to be launched in Prague by the end of the year.

The agreement between T-Mobile and Nokia Siemens Networks signed this month will offer a number of benefits to customers, but in particular the availability of high-speed mobile data services. HSPA technology is one of the latest developments in 3G mobile networks. The main advantage it provides to customers is high-speed data transfers with download and upload peak rates of up to 14.4 Mbps and 5.7 Mbps respectively. Such performance will create a DSL-like user experience. Moreover, the technology to be installed, will prepare the ground for the roll-out of the next generation of mobile networks.

"The demand for data services in the Czech Republic has been growing continually. Therefore building a 3G network is one of our priorities even in these economically more challenging times," says Roland Mahler, Managing Director of T-Mobile Czech Republic. "Nokia Siemens Networks is one of the companies that supplies technology for the entire mobile division of the Deutsche Telekom Group, which is a guarantee that we will be able to offer the top quality services to our customers. "

"We are very pleased to extend our partnership with this important agreement," said Ralph Griewing of Nokia Siemens Networks, in charge of business relations with Deutsche Telekom. "We are also glad that our innovative solutions, like the Flexi Base Station and HSPA, will provide the Czech consumers with a fast, reliable broadband experience, offering at the same time an energy-efficient platform to T-Mobile."

Nokia Siemens Networks is also providing T-Mobile with network integration services, the NetAct network management system to monitor, manage and optimize the network and an upgrade of the core network to support advanced 3G services.

The pilot operation of T-Mobile's 3G network will start in the autumn in Prague.

About T-Mobile Czech Republic

T-Mobile has been operating in the Czech market since 1996. Since its establishment, the company has placed emphasis on the quality of services offered and excellent customer service. As of 31 March 2009, more than 5.4 million customers were using T-Mobile services.

T-Mobile Czech Republic a.s. operates a public mobile communications network on the GSM standard in the 900 and 1800 MHz bands and is also authorized to operate a UMTS network. T-Mobile was the first operator in the Czech Republic to launch its third-generation technology on 19 October 2005 under the name Internet 4G.

T-Mobile is a member of the international telecommunications group Deutsche Telekom AG. Thanks to T?Mobile's international presence, customers can count on the worldwide availability of their favorite services and take advantage of unified, favorable prices of calls when abroad.

For more information about the company, please visit www.t-press.cz or www.t-mobile.cz.
Nokia Siemens Networks
Nokia Siemens Networks is a leading global enabler of telecommunications services. With its focus on innovation and sustainability, the company provides a complete portfolio of mobile, fixed and converged network technology, as well as professional services including consultancy and systems integration, deployment, maintenance and managed services. It is one of the largest telecommunications hardware, software and professional services companies in the world. Operating in 150 countries, its headquarters are in Espoo, Finland. www.nokiasiemensnetworks.com




Press releases you might also be interested in
Weitere Informationen zum Thema "Kommunikation":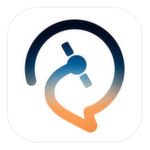 Satellite verbindet VoIP mit Handynummer
Un­ter dem Na­men Sa­tel­li­te star­tet Sip­ga­te ein VoIP-An­ge­bot mit da­zu­ge­hö­ri­ger Mo­bil­fun­k­num­mer. Kun­den lockt der An­bie­ter mit kos­ten­lo­sem An­schluss und 100 Frei­mi­nu­ten mo­nat­lich.
Weiterlesen