T-Mobile Germany inaugurates Nokia Siemens Networks' Common Network Database solution
The new database technology will streamline T-Mobile's service for its 15 million Multimedia Messaging Service customers
Espoo

, (PresseBox) -
T-Mobile Germany has chosen Nokia Siemens Networks to implement an innovative subscriber database solution to simplify its operations and increase its focus on offering personalized services that will enrich subscribers' experiences.

"We are happy to be working with Nokia Siemens Networks to radically streamline our network and service architecture with its best-of-breed subscriber management system," says Joachim Horn, CTO, T-Mobile. "The deployment of this system is part of our ongoing efforts to redesign our network over the next few years, staring first with multimedia messaging, continuing on with HLRs and other applications to follow."

"Service providers, such as T-Mobile, know how important it will be to offer their customers a more personalized communication experience as fast and as efficiently as possible," says Jürgen Walter, head of Converged Core, Nokia Siemens Networks. "They want an unified approach to subscriber data that allows them to profile their subscribers for the best possible fit of services, while at the same time streamline the management of this data. We are pleased that T-Mobile has recognized ours as the best solution to help it achieve these aims."

The Nokia Siemens Networks solution for Common Network Subscriber Management, which already supports some 15 million users of T-Mobile's MMS application, replaces T-Mobile's legacy multiple databases with a single common database featuring open interfaces and real-time capabilities. In the next phase, T-Mobile will replace its legacy Home Location Registers (HLRs) by deploying new next-generation dataless HLR application servers provided by Nokia Siemens Networks.

In addition to the Nokia Siemens Networks dataless Home Location Register, the solution also includes the industry leading open, realtime subscriber database platform provided by Apertio. Apertio the leading provider of subscriber data platforms and applications built specifically for mobile, fixed, and converged telecommunications operators, has recently been acquired by Nokia Siemens Networks to strengthen its ability to help customers simplify their networks and manage their key asset – subscriber data., .The acquisition of Apertio was completed on Feb. 11th.

"Our ongoing work with T-Mobile continues to push the technology boundaries, slashing cost and providing the flexibility to ensure it remains at the forefront of highly personalized and compelling new generation service delivery," says Paul Magelli, head of Subscriber Data Management, Converged Core, Nokia Siemens Networks..

Thanks to a close partnership with T-Mobile, the project was carried out successfully and seamlessly on a live system over a period of several months. Besides implementation of the new system, Nokia Siemens Networks also provides professional services like database management support, subscriber migration, network and application integration, security services and maintenance.

The subscriber database solution provides the highest real-time capabilities on the market, open interfaces for maximum flexibility for connecting to all kinds of dataless applications, and geographical redundancy for superior reliability. The capability to integrate new services quickly, add new subscriber information and change data models on the fly without service interruption gives T-Mobile greater agility to adapt to changing markets.
Nokia Siemens Networks
Nokia Siemens Networks is a leading global enabler of communications services. The company provides a complete, well-balanced product portfolio of mobile and fixed network infrastructure solutions and addresses the growing demand for services with 20,000 service professionals worldwide. Nokia Siemens Networks is one of the largest telecommunications infrastructure companies with operations in 150 countries. The company is headquartered in Espoo, Finland. www.nokiasiemensnetworks.com
Press releases you might also be interested in
Weitere Informationen zum Thema "Communication":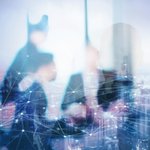 Top 10 der Digital-Workspace-Trends 2018
Un­ter­neh­men wer­den auch 2018 mit­hil­fe neu­er Tech­no­lo­gi­en die Ar­beit­s­um­ge­bun­gen ih­rer Mit­ar­bei­ter ver­bes­sern, um da­mit de­ren Ef­fi­zi­enz und Pro­duk­ti­vi­tät zu er­höhen. Eben­falls auf der Agen­da ste­hen die Um­set­zung recht­li­cher An­for­de­run­gen und die Au­to­ma­ti­sie­rung des Li­zenz­ma­na­ge­ments.
Weiterlesen