Nokia Siemens Networks joins WWF Climate Savers programme as a sector pioneer on energy efficiency commitments
Telecommunications network provider Nokia Siemens Networks commits to energy efficiency improvement and joins WWF's Climate Savers programme
Espoo

, (PresseBox) -
Leading telecommunications infrastructure provider Nokia Siemens Networks is the newest partner to the Climate Savers programme, joining a group of leading corporations working with global conservation organisation WWF to reduce their emission of greenhouse gases, Nokia Siemens Networks announced today.

Nokia Siemens Networks has committed to improve the energy efficiency of its base station products so that the equivalent total annual CO2 footprint will decrease by 28 per cent by 2012, compared to 2007 best product performance and to decrease energy consumption of its buildings by 6% by 2012. Nokia Siemens Networks is also committed to increasing the use of renewable energy in production and office facilities by 50 per cent by the end of 2010, according to Eugene or equivalent standards.

The resulting avoided emissions amount to approximately 2 million tonnes of CO2 annually.

Energy consumption from the user-phase of Nokia Siemens Networks base stations is the company's main indirect source of CO2 footprint. Base stations are numerous and essential elements in mobile networks - they enable wide area mobility where the users can make phone calls without wires - transmitting signals to and from mobile phones in service providers' networks. Nokia Siemens Networks reduces the CO2 footprint of base stations by making them more energy efficient. The company's targets are to reduce the energy consumption of its GSM and WCDMA base stations to the level of 650W and 300W respectively.

"Continuous innovation and technology development is a vital part in the fight against climate change. It is important to demonstrate that it is possible to run a profitable business whilst minimising the impact on the environment of its products and own operations, and we want to be upfront and transparent in our actions. Nokia Siemens Networks is proud to join Climate Savers in its mission towards a sustainable climate," says Juha-Erkki Mäntyniemi, Head of Environmental Affairs, Nokia Siemens Networks.

"Climate Savers companies are setting leadership examples in cutting the corporate carbon footprint," said Oliver Rapf, Head of WWF's Climate and Business Engagement Unit. "With its commitment, Nokia Siemens Networks accepts responsibility for the impact of its business, and demonstrates that energy efficiency is a key solution to climate change. WWF is pleased to announce Nokia Siemens Networks as the latest member of the Climate Savers programme."

About the Climate Savers programme

WWF's Climate Savers programme was founded in 1999 and currently comprises 16 major international companies, reducing their total emissions by at least 14 million tons of CO2 per year by 2010. For more information go to http://www.panda.org/climatebusiness

Nokia Siemens Networks has been a WWF partner since January 2008.
Nokia Siemens Networks
Nokia Siemens Networks is a leading global enabler of communications services. The company provides a complete, well-balanced product portfolio of mobile and fixed network infrastructure solutions and addresses the growing demand for services with 20,000 service professionals worldwide. Nokia Siemens Networks is one of the largest telecommunications infrastructure companies with operations in 150 countries. The company is headquartered in Espoo, Finland. www.nokiasiemensnetworks.com
Press releases you might also be interested in
Weitere Informationen zum Thema "Kommunikation":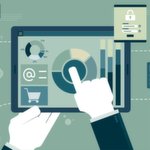 Wunsch und Wirklichkeit – der Arbeitsplatz der Zukunft
Büroar­beits­plät­ze ha­ben sich in den letz­ten Jah­ren be­reits stark ve­r­än­dert und sie wer­den sich in den kom­men­den Jah­ren noch mehr ve­r­än­dern. Mit der Di­gi­ta­li­sie­rung, die lang­sam in den Köp­fen al­ler an­kommt, wach­sen auch die An­sprüche der Ar­beit­neh­mer an ih­ren Ar­beits­platz – ins­be­son­de­re bei der jün­ge­ren Ge­ne­ra­ti­on.
Weiterlesen