Forum Nokia announces winners of Mobile Games University Competition 2009
Student developers work against the clock to submit "the mobile games of tomorrow"
GDC/San Francisco, CA

, (PresseBox) -
Forum Nokia, the largest mobile development community worldwide, has today revealed the winners of its global Mobile Games University Competition. Parsons The New School for Design in the US and The Upper Austria University have scooped the two prestigious top spots, being chosen above the other participating Forum Nokia PRO universities. Students were invited by Nokia to design, prototype and showcase new ideas for future mobile games. The two winning teams will receive a trip to the Game Developers Conference in San Francisco, March 23rd to 27th.

Forum Nokia PRO universities participated in the competition, submitting 44 games in total. The two winning games, not ranked in order, were:

'Weekness': Parsons The New School for Design, US

By Drew Cogbill, Yumi Endo and Rabia Malik, 'Weekness' is a game built upon the concept that friends share their SMS activity, resulting in social interactions that reflect individual communication styles, extending the functionality of text messaging into a game. User generated content plays a key and innovative role in the game-play. Weekness is developed for Flash Lite 3.0 and the Adobe Flash Lite Distributable Player. http://dave.parsons.edu/courses/course/view.php?id=5&topic=1

'MooLan': The Upper Austria University of Applied Sciences, Hagenberg

By Michael Holzl and Bernhard Aufreiter from the department of Mobile Computing, 'MooLan' is a space shuttle pilot maneouvering game which utilizes handset accelerometer and proximity sensors as well as the camera. The game concept is adapted from the classic 'Moon Lander' game but takes it in a new direction through the innovative use of platform functionalities and fully sensor-based control mechanics. http://www.symbianresources.com/projects/moolan.php

"This competition reveals how the next-generation of game designers will help redefine the very essence of gaming by emphasizing the crucial role of social communication," said David Carroll, Assistant Professor of Media Design, Parsons The New School for Design. "It signals a new era of socially intertwined games where the distinction between the producer and player are completely blurred."

"We're thrilled to have been picked as a winner," said Bernhard Aufreiter, Upper Austria University. "We really wanted to maximize our use of handset features like sensors and camera technology - there are so many exciting innovations that can be applied to mobile games now. It has been great to have the opportunity to work with Nokia and be rewarded for our efforts. We're looking forward to being able to network with other like-minded developers at GDC and pick up some real industry insights."

"We were really impressed by the standard of entries we received, especially seeing as the students had to develop these concepts in just a few weeks," said Dr Mark Ollila, Director of Technology and Strategy and Head of Games Publishing, Nokia. "Games were judged on criteria including entertainment value, creativity and usability. This kind of competition really showcases the raw talent of our next-generation of mobile games developers and provides an insight into the potential of our industry."

Please visit us at GDC! The N-Gage by Nokia booth is #5605, North Hall, Moscone Center.

Riku Suomela, Nokia, will be giving a talk on the Forum Nokia Mobile Games University Competition from 11.00 - 12.00pm on Wednesday 25th March. The winning designs will be demo'd straight after.

About Forum Nokia

Nokia's global developer program, Forum Nokia connects developers to tools, technical information, support, and distribution channels they can use to build and market applications around the globe. From offices in the U.S., Europe, India, Japan, China, and Singapore, Forum Nokia provides technical and business development support to developers and operators to assist them in achieving their goal of successfully launching applications and services to consumers and enterprises. More information is available at www.forum.nokia.com.

About Parsons The New School for Design

Parsons The New School for Design is one of the most prestigious and comprehensive schools of art and design in the nation. Parsons graduate and undergraduate Communication Design and Technology programs encompass a diversity of perspectives and practices connect by a human-centered approach to design. Experimentation, collaboration and exploratory research are central to a Parsons education, with the overriding goal of inspiring a new generation of designers to create the messages, experiences and platforms for a more sustainable and imaginative future. Areas of study include game design, animation and motion graphics, information design, publication design, advertising and persuasion design, physical computing and interation design. For more information, please visit www.parsons.newschool.edu/dt.

About The Upper Austria University of Applied Sciences, Campus Hagenberg

The Upper Austria University of Applied Sciences offers an internationally recognized, well-established, practice-oriented education at four locations for over 4000 students. With its unique combination of education, research, and business, the Campus Hagenberg has established itself as a dynamic center of computing and software development with an international reputation. It offers a wide range of degree programs in the field of Information Technology, including Mobile Computing. Modern infrastructure and equipment, strong ties to the IT industry and a dedicated teaching staff ensure a focused education with excellent career opportunities. For more information please visit http://www.fh-ooe.at/en/hagenberg-campus/
Nokia Siemens Networks
Nokia is the world leader in mobility, driving the transformation and growth of the converging Internet and communications industries. We make a wide range of mobile devices with services and software that enable people to experience music, navigation, video, television, imaging, games, business mobility and more. Developing and growing our offering of consumer Internet services, as well as our enterprise solutions and software, is a key area of focus. We also provide equipment, solutions and services for communications networks through Nokia Siemens Networks.

Press releases you might also be interested in
Weitere Informationen zum Thema "Kommunikation":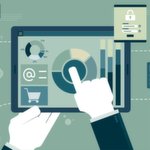 Wunsch und Wirklichkeit – der Arbeitsplatz der Zukunft
Büroar­beits­plät­ze ha­ben sich in den letz­ten Jah­ren be­reits stark ve­r­än­dert und sie wer­den sich in den kom­men­den Jah­ren noch mehr ve­r­än­dern. Mit der Di­gi­ta­li­sie­rung, die lang­sam in den Köp­fen al­ler an­kommt, wach­sen auch die An­sprüche der Ar­beit­neh­mer an ih­ren Ar­beits­platz – ins­be­son­de­re bei der jün­ge­ren Ge­ne­ra­ti­on.
Weiterlesen