Nokia's latest family of products accelerates application innovation
From social and imaging applications to new gaming experiences, developers find edge developing for latest Nokia devices
Espoo, Finland / Abu Dhabi, UAE

, (PresseBox) -
News at-a-glance:
- Instagram arriving to Windows Phone in coming weeks
- DreamWorks Animation's Dragons Adventure, an exclusive gaming experience for the Lumia 2520 keeps the entire family entertained
- Handwriting note-taking apps Papyrus and InNote for larger screen Lumia devices
- Nokia app innovation continues with Nokia Storyteller, Beamer and Video Director
- New tools to help developers build better apps for Windows Phone
- Over 5 million USD in rewards available through Nokia's global DVLUP rewards program
- WhatsApp for the Nokia Asha 501 and soon available for new Asha devices
- Nokia's DVLUP rewards program expands to Asha developers

Today at Nokia World: Abu Dhabi, Nokia debuted a wide range of third-party applications to enhance the Asha and Lumia experiences. DreamWorks Animation, Flipboard, Electronic Arts, Vine and WhatsApp are among leading developers who have built new applications for the latest larger screen Lumia devices and intuitive Asha phones, including Nokia's first tablet, which were also launched at Nokia World today.

It was also announced that the popular photo and video sharing application Instagram will be coming to Windows Phone in the coming weeks.

"Our ultimate goal is to bring Instagram to everyone who wants to use it," said Kevin Systrom, CEO and co-founder, Instagram. "We're looking forward to watching the Windows Phone community use Instagram to capture and share beautiful moments in the coming weeks."

Nokia also unveiled its own groundbreaking applications including Nokia Storyteller, Nokia Video Director and Nokia Beamer, taking advantage of Nokia's latest imaging innovation and deep integration with HERE Maps to allow customers to capture, share and re-live memories like never before.

"Consumers are increasingly demanding high-quality, life-enhancing applications," said Bryan Biniak, Vice President and General Manager, Developer Experience at Nokia. "We've collaborated closely with Microsoft and top developers from around the world to deliver unique app experiences, extending the boundaries of innovation for our ecosystem. With the new Lumia and Asha devices, Nokia empowers developers to leverage our latest tools and investments to deliver ground-breaking app experiences that delight consumers and drive increased revenue opportunities."

Starting today, Asha developers can join Windows Phone developers and take advantage of Nokia's global DVLUP rewards program. To further bolster development for Lumia and Asha, Nokia now offers over 5 million USD in rewards through DVLUP. Available in over 20 countries, developers can sign up to DVLUP and start collecting points by taking challenges that range from learning more through webinars to actual application development. Developers can convert earned points into awards such as merchandizing, devices and promotional support.

In addition to the Windows Phone 8 update 3, Windows Phone developers have even more opportunities available to them. Starting today, Nokia provides developers with a new set of design, development and troubleshooting tools to be more productive at building applications for Windows Phone. The new tools* are available at developer.nokia.com/offers.

Windows Phone momentum

Windows Phone Store is stocked with a full range of certified applications and games, with hundreds more titles added every day. Starting today, Windows Phone owners can download a number of new applications including: CamScanner, Goal Live Scores, InNote, phriz.be, Rail Rush, SophieLensHD and an updated TuneIn Radio application with radio stations live on the Start screen.

Over the coming weeks, Windows Phone owners can experience many more new applications including: ESPN F1, EA SPORTS(TM) FIFA 14, Instagram, My Talking Tom, Papyrus, Temple Run 2, Vine, Vyclone Pro and Xbox Video among others**.

Larger screen Lumia devices and tablet spur immersive new apps

The screen real estate afforded by the larger full HD display screens on the Nokia Lumia 1520 (6") and Nokia Lumia 2520 (10.1") has already inspired developers to create unique experiences for consumers.

Dragons Adventure, a unique entertainment experience built in partnership with DreamWorks Animation, transforms a family drive into an interactive gaming experience. Inspired by the award-winning 3D animated film 'How to Train Your Dragon,' the game uses HERE Maps and LiveSight technology to transform actual landmarks along a drive into the fictional Isle of Berk. Roadways, buildings, lakes, and even real-life traffic and weather conditions are mirrored into the game, personalizing it and transforming the drive into a captivating adventure. Built for the Nokia Lumia 2520, the game also incorporates a companion mode that allows other players to participate by using their Lumia smartphone to create missions, change the action and add new challenges.

"Thanks to the incredible innovation of the Nokia team, we can now give families the tools to transform their world into the fantastical world of How to Train Your Dragon, one of our most beloved films," said Jim Mainard, Head of Digital Strategy for DreamWorks Animation. "Dragons Adventure is leading a whole new evolution of what a mobile app can deliver. More importantly - it's a whole lot of fun. I've played it and am completely hooked."

Flipboard, a personal magazine, allows people to read and collect all the news they care about, curating their favorite stories into their own magazines. With Live Tiles on Windows, people can digest news faster and easier than ever before. Flipboard will be available for the Nokia Lumia 2520 at sales start and for Lumia smartphones in the coming months.

"Today, we're excited for everyone to see Flipboard on the new Nokia Lumia 2520," said Eric Feng, CTO, Flipboard. "Nokia, with their commitment to creating world-class user experiences, was a key partner for us bringing Flipboard to the Windows 8 platform for the first time. Lumia 2520 users can instantly read their favorite news or create their own Flipboard magazines on any topic imaginable. We look forward to bringing Flipboard to Lumia smartphones in the coming months."

Nokia Video Director, also coming soon to the Lumia 2520, allows users to transfer videos with ease from smartphone to tablet, and features simplified editing tools to create and share self-styled short films in minutes.

The Windows Store has many top applications, including Twitter, Foursquare, Vevo, OpenTable and games like Halo: Spartan Assault, Temple Run: Brave, Bejeweled LIVE, Angry Birds Star Wars and many others. The Windows Store also offers a range of applications you can use on your Nokia Lumia 2520 device that take advantage of unique Windows 8.1 features, including Facebook, Netflix, eBay, Hulu Plus, Nook, Evernote and Adobe Photoshop Express. And, the Windows Store has been beautifully redesigned in Windows 8.1 with great new features to help you discover the best applications and games.

Asha apps get more social

The Asha ecosystem continues to grow with over 900 developers already in the million download club. Many of them are developing social imaging applications for the newest crop of Asha phones. WhatsApp, the popular social application providing free messaging to millions of people around the world, will be available for the Nokia Asha 501 starting November, with support for the new Nokia Asha 500, Asha 502 and Asha 503 coming soon.

"WhatsApp has a long standing partnership with Nokia," said Jan Koum, CEO of WhatsApp Inc. "We are glad to continue our support for Nokia customers and will bring WhatsApp to the next generation Asha devices starting next month. As a leader in the mobile communication space with more than 350 million monthly active users, we are excited to bring the WhatsApp experience to even more Nokia Asha users."

The newest Asha phones get even more social with Nimbuzz Messenger, the first Asha application supporting VoIP telephony. Users can make domestic and international low-cost phone calls to other mobile phones and landlines.

Additional applications coming to Asha phones include: Danger Dash, ESPN F1, ESPN FC, ESPN Hub, Goal Live Scores, LINE with Free Voice Calls, Photofunia, PicFeed and PicTag.

Read more about the application innovation on Nokia Conversations.

Notes to editors

*Developer Offers tools include: Microsoft Windows Phone Dev Center subscription (1-year), BugSense Performance Monitoring Solution for Windows Phone (3 months free trial), Infragistics NetAdvantage for Windows Phone (1-year), Telerik Rad Controls for Windows Phone (1-year).
**Coming soon to Lumia:

Books + Reference: Nook (Win RT 8.1)

Business: Citrix Receiver with more features and capabilities (WP8), Citrix GoToMeeting (WP8 / Win RT 8.1)

Entertainment: Nokia Storyteller (WP8), Hulu Plus (Win RT 8.1), Netflix (Win RT 8.1)

Games: Asphalt 8: Airborne (WP8/Win RT 8.1), Disney Fairies Hidden Treasures (Win RT 8.1), Dragons Adventure (WP8/Win RT 8.1 - Lumia 2520 only), EA SPORTS(TM) FIFA 14 (WP8/Win RT 8.1), Hot Rodz (WP8), My Talking Tom (WP8), Rabbids Big Bang (WP8/Win RT 8.1), Rayman Fiesta Run (WP8/Win RT 8.1), Temple Run 2 (WP8)

Lifestyle: eBay (Win RT 8.1)

Music + Video: Plex (update to WP8), SlingPlayer (Win RT 8.1), Xbox Video (WP8)

News + Weather: Flipboard (WP8/Win RT 8.1)

Photo: Adobe Photoshop Express (Win RT 8.1), Nokia Beamer (WP8), Nokia Video Director (WP8/Win RT 8.1 - Lumia 2520 only), PicFeed (WP8)

Social: Facebook (Win RT 8.1,) Instagram (WP8), LINE with Free Voice Calls (WP8), Vine (WP8), WeChat 5.0 (WP8)

Sports: ESPN F1 (WP8), Goal.com (Win RT 8.1)

Tools + Productivity: Adobe Reader Touch (Win RT 8.1), Evernote Touch (Win RT 8.1), Papyrus (WP8)

Video: Vyclone Pro (WP8)
Nokia GmbH
Nokia is a global leader in mobile communications whose products have become an integral part of the lives of people around the world. Every day, more than 1.3 billion people use their Nokia to capture and share experiences, access information, find their way or simply to speak to one another. Nokia's technological and design innovations have made its brand one of the most recognized in the world. For more information, visit http://www.nokia.com/....
Press releases you might also be interested in
Weitere Informationen zum Thema "Kommunikation":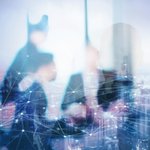 Top 10 der Digital-Workspace-Trends 2018
Un­ter­neh­men wer­den auch 2018 mit­hil­fe neu­er Tech­no­lo­gi­en die Ar­beit­s­um­ge­bun­gen ih­rer Mit­ar­bei­ter ver­bes­sern, um da­mit de­ren Ef­fi­zi­enz und Pro­duk­ti­vi­tät zu er­höhen. Eben­falls auf der Agen­da ste­hen die Um­set­zung recht­li­cher An­for­de­run­gen und die Au­to­ma­ti­sie­rung des Li­zenz­ma­na­ge­ments.
Weiterlesen