Nokia maintains its leadership in bringing the Internet to emerging markets
Espoo, Finland

, (PresseBox) -
Nokia brings the Internet in emerging markets closer to reality with the announcement of three new mobile phones that open the door to information, entertainment, family and friends. The Nokia 2730 classic, Nokia 2720 fold and Nokia 7020 each come Internet-ready, and work with Nokia's range of emerging market services such as Nokia Life Tools and Ovi Mail, creating solutions that help people get ahead.

"The power of the internet is undeniable," says Alex Lambeek, Vice President at Nokia. "We've seen mobile technologies catalyze the growth of the informal sector across the world, empowering local entrepreneurs and having an immediate and lasting impact on people's lives. Services like Nokia Life Tools and Ovi Mail, combined with the mobile phones we're launching today, bring powerful solutions that can be the gateway to knowledge, entertainment and people, without the need for a PC."

According to extensive Nokia consumer research, nearly half of emerging market customers state that they would rather connect to the Internet over a mobile phone than a PC. As a result, Nokia has developed locally relevant solutions that consist of affordable mobile phones and applications, designed and built from the ground up to meet the specific needs of customers in the developing world. Lambeek continues, "Whilst many people are still primarily using voice and text, the Internet does offer a whole new range of opportunities."

Nokia Life Tools is a service that enables people to make better informed decisions, find timely and relevant information, access learning opportunities and enjoy entertainment regardless of time or place. In a pilot study in India, results showed that the services had high appeal for livelihood and life improvement services. Another service aimed at the developing world is Ovi Mail, which has the potential to be the first digital identity for many people in emerging markets. Unlike most other email services, an Ovi Mail account can be created and used directly on a Nokia device without ever having to use a PC. Since the launch of the beta service in December 2008, around 90 per cent of the accounts have been created on a Nokia phone.

Nokia 2730 classic

Competetively priced and equipped at EUR 80, the Nokia 2730 classic is Nokia's most affordable 3G phone offering faster access to the internet and a richer browsing experience. With the steady spread of 3G data networks across the developing world, the Nokia 2730 classic is ideal for staying connected with friends and family, and sharing one's life with others. The Nokia 2730 classic is expected to start shipping in the third quarter of 2009.

Nokia 2720 fold

The Nokia 2720 fold is a compact fold phone with an exciting mirror-effect design, which helps people stay organized with easy access to email, calendar, Internet connectivity and file sharing applications. Email can be activated by completing a simple three step set-up process, and in select markets will be offered with Nokia Life Tools. The Nokia 2720 fold is expected to begin shipping in the third quarter of 2009 for an estimated retail price of EUR 55 before subsidies and taxes.

Nokia 7020

A fashionable fold phone that uses light, color and metal finishes to convey personal style, you will never miss a thing with the stardust effect when you get a call or message, or tap twice to have the cover light up. Connect to social networks, and share pictures taken with the 2 mega pixel camera and shown on the bright display. The Nokia 7020 is expected to beging shipping in the fourth quarter of 2009 for an estimated retail price of EUR 90 before subsidies and taxes.

Lambeek concludes, "With our longstanding commitment to emerging markets, a Nokia customer can be confident that any product we offer meets a strict and consistent set of high-quality standards. This is particularly important in markets where technical assistance and repair shops are not easily accessible
Nokia GmbH
Nokia is the world's number one manufacturer of mobile devices by market share and a leader in the converging Internet and communications industries. We make a wide range of devices for all major consumer segments and offer Internet services that enable people to experience music, maps, media, messaging and games. We also provide comprehensive digital map information through NAVTEQ and equipment, solutions and services for communications networks through Nokia Siemens Networks.
Press releases you might also be interested in
Weitere Informationen zum Thema "Communication":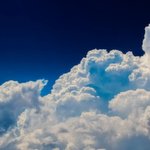 Unify geht unter dem Atos-Dach in die Wolke
Seit der Über­nah­me durch Atos hat Uni­fy tur­bu­len­te Zei­ten hin­ter sich. Doch die­se sol­len nun der Ver­gan­gen­heit an­ge­hö­ren. Man blickt nach vor­ne. Und dort war­ten Cloud-Lö­sun­gen, Ser­vice-An­ge­bo­te und ein Fo­kus auf den in­di­rek­ten Ver­trieb.
Weiterlesen