Nokia introduces 'Slam' on the new Nokia Asha 205 and Nokia 206
Nokia Asha 205 is the ultimate social phone, with a QWERTY keyboard and new Facebook button / Nokia 206 delivers bold color and impressive 47 days of stand-by time / Nokia launches Slam - an exclusive new service that enables fast content sharing
Espoo, Finland

, (PresseBox) -
Nokia today unveiled two new devices in its Mobile Phones portfolio, designed for offering consumers great Internet experiences at affordable price points. The Nokia Asha 205 and Nokia 206 are both available in single SIM or dual SIM versions and give people innovative ways to access social features and share their favorite content. Both devices reflect Nokia's heritage by combining world-class design and long-lasting battery life.

Introducing Slam for fast, in the moment content-sharing

The Nokia Asha 205 and Nokia 206 are the first Mobile Phones devices to include Nokia's exclusive Slam feature. Slam allows consumers to share multimedia content like photos and videos with nearby friends almost instantly. Slam works with most Bluetooth-enabled mobile phones without the need to pair devices, and without the recipient needing to also have Slam*. In just a few clicks, people can 'Slam' their content to another device faster than with Bluetooth alone and without consuming Internet data.

"The latest Nokia devices give super-social consumers new ways to express their personalities through design, color and innovative new features like Slam," explains Timo Toikkanen, Executive Vice President, Mobile Phones, Nokia. "Both devices are built with the trust and quality people have come to expect from Nokia, and offer smarter Internet experiences that help save money today and tomorrow."

Nokia Asha 205: the ultimate social phone

The expressive Nokia Asha 205 has a pleasingly tactile QWERTY keyboard. It also introduces a new, dedicated Facebook button, making it the perfect device for social people who want the fastest access to their Facebook profile. Combined with eBuddy Chat, Twitter and support for popular email accounts such as Gmail, the Nokia Asha 205 is designed to allow that people are never more than a few clicks away from their social networks.

Other key features of the Nokia Asha 205 include:
- eBuddy screen notifications that keep users up-to-the-minute on new conversations
- The free Nokia Life+ web app, including the Life Skills and Live Healthy services
- A comprehensive mobile entertainment package, including 40 free EA Games available for download, along with tens of thousands of other apps available from the Nokia Store
- Available in single SIM and dual SIM models
- Dual SIM model features Nokia's exclusive EasySwap technology that enables consumers to change SIM cards without having to turn off the device
- Great standby time: up to 37 days with single SIM and up to 25 days with dual SIM

The Nokia Asha 205 is available in Cyan, Magenta and Orange. The estimated retail price for the Nokia Asha 205 is around USD 62, excluding taxes and subsidies, and it is expected to start shipping in the fourth quarter of 2012.

Nokia 206: beautifully bold Internet

The Nokia 206 features a classic alphanumeric keypad and a generous 2.4" display, giving ample room to surf the Internet, play games, or chat with friends. People can also enjoy fast access to Facebook and Twitter right from the home screen. Featuring a vibrant color palette including Cyan, Magenta and Yellow, the Nokia 206 is the ideal phone for those who want familiarity and ease of use, coupled with beautiful design and all the benefits of the mobile Internet.

Other key features of the Nokia 206 include:
- Imaging technology that optimizes photos taken with the 1.3MP camera for sharing on Facebook
- A comprehensive social and mobile entertainment package with eBuddy Chat, WhatsApp** and a gift pack of 10 free, premium content items
- Available in single SIM and dual SIM models
- Dual SIM model features Nokia's exclusive EasySwap technology that enables consumers to change SIM cards without having to turn off the device
- Impressive standby time: up to 47 days with single SIM and up to 28 days with dual SIM

The estimated retail price for the Nokia 206 is around USD 62, excluding taxes and subsidies, and it is expected to start shipping in the fourth quarter of 2012.

The new devices take full advantage of the Nokia Xpress Internet platform, which uses Nokia's cloud technology to reduce data consumption by up to 90%, helping consumers enjoy more affordable Internet access. They also feature Nokia Nearby, a web app that helps consumers discover points of interest such as restaurants, shopping and ATM machines close to their location.

*'Slam' currently not compatible with iOS and Windows Phone devices
**Available on single SIM variants only
Nokia GmbH
Nokia is a global leader in mobile communications whose products have become an integral part of the lives of people around the world. Every day, more than 1.3 billion people use their Nokia to capture and share experiences, access information, find their way or simply to speak to one another. Nokia's technological and design innovations have made its brand one of the most recognized in the world. For more information, visit http://www.nokia.com/...

Press releases you might also be interested in
Weitere Informationen zum Thema "Kommunikation":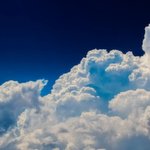 Unify geht unter dem Atos-Dach in die Wolke
Seit der Über­nah­me durch Atos hat Uni­fy tur­bu­len­te Zei­ten hin­ter sich. Doch die­se sol­len nun der Ver­gan­gen­heit an­ge­hö­ren. Man blickt nach vor­ne. Und dort war­ten Cloud-Lö­sun­gen, Ser­vice-An­ge­bo­te und ein Fo­kus auf den in­di­rek­ten Ver­trieb.
Weiterlesen