Nokia expands games distribution channels in Asia
Additional games powered by SNAP Mobile now available in PRC and Taiwan
Espoo, Finland

, (PresseBox) -
Nokia announced today that SNAP Mobile, its connected mobile Java(TM) gaming platform, has expanded games distribution channels in the People's Republic of China (PRC) and Taiwan. Through further cooperation with SINA Corporation, a leading online media company, Chinese consumers can access more connected games on Nokia devices and download them through local online storefronts. In Taiwan, people can experience a new connected games service through gaming portals run by Taiwanese service provider PocketNet Technology Inc. as well as through Chunghwa Telecom (CHT), the country's largest mobile operator.

"This expansion reinforces our dedication to the global mobile games market. In PRC and Taiwan in particular, there is a growing demand for connected mobile games," said Jaakko Kaidesoja, vice president, games, Nokia. "To provide consumers with the best and most locally relevant connected experience possible, we are working with companies like SINA and PocketNet to develop and deliver exceptional mobile games in Asia."

SNAP Mobile and PocketNet offer Chunghwa Telecom customers the first open Java-based connected mobile gaming platform in Taiwan. Through this agreement, Chunghwa Telecom provides its customers with access to connected mobile games via PocketNet's connected gaming portal http://snap.pocketnet.com.tw, CHT's own portals, and Nokia devices. Moreover, four mobile games have been developed on the SNAP Mobile platform for distribution through these channels, including: Taiwan 16 Mahjong, Battle Big Two, Showhand Master, and Supermarket Tycoon BattleNet. Further titles are expected throughout 2008.

"PocketNet is looking to build the biggest gaming community in Taiwan and connected games are the cornerstone of gaming communities," said Paul Wu, CEO, PocketNet. "In order to build and sustain a mobile gaming community, we need to provide a service that will cover the majority of devices and networks and also move ahead of the market to take part in connected games right from the start. SNAP Mobile sets the standard for multiplayer gaming and development technologies."

Nokia has further expanded its cooperation with SINA Corporation with additional games and distribution channels in PRC. SNAP Mobile, through its ongoing collaboration with SINA, supports the growing popularity of mobile gaming by offering Chinese consumers a variety of channels to access games. Crazy Blocks is the latest title to become available for download through SINA's online gaming portal http://mogame.SINA.com.cn and also through ap.mobile.nokia.com/ap. Chinese consumers can now also access free trial games powered by SNAP Mobile from select Nokia devices.

"The number of connected gaming downloads has increased by almost 60% over the past eight months since our initial launch with SNAP Mobile," said Terry Tian, Network Business Dept Director, SINA. "With the added distribution channels through Nokia, we are building up a fun gaming community that offers an interactive, social element on top of the games themselves."

Similar to its offerings in Europe and North America, games powered by SNAP Mobile come pre-installed on select Nokia handsets in PRC.

About SINA Corporation

SINA Corporation (Nasdaq GS: SINA) is a leading online media company and value-added information service provider for China and for global Chinese communities. With a branded network of localized web sites targeting Greater China and overseas Chinese, the Company provides services through five major business lines including SINA.com (online news and content), SINA Mobile (mobile value-added services or "MVAS"), SINA Community (Web 2.0-based services and games), SINA.net (search and enterprise services) and SINA E-Commerce (online shopping). Together these business lines provide an array of services including region-focused online portals, MVAS, search and directory, interest-based and community-building channels, free and premium email, blog services, audio and video streaming, online games, classified listings, fee-based services, e-commerce and enterprise e-solutions.

About PocketNet Technology Inc.

PocketNet Technology www.joy-box.com is a leading mobile media company in Taiwan and China. With a wide offering of products and services directly via mobile handsets or internet, PocketNet's life media services connect people using different handsets across multiple operators and regions. In co-operation with operators, leading handset vendors and world class digital content providers, PocketNet provides top quality entertainment and rich media enjoyment to users at anytime and anywhere.

About SNAP Mobile

Nokia's SNAP Mobile is an industry leading mobile Java(TM) gaming solution that covers middleware and technology, hosting, maintenance, and online community management. It is available to 3rd parties for connected mobile game development and publishing, and also offers mobile game community development to operators. The SNAP Mobile platform currently supports a wide variety of Java(TM) MIDP2.0 compliant phones and has a rapidly growing selection of connected mobile games with the variety and level of challenge that appeals to players of all ages. For more information about SNAP Mobile, visit www.snapmobile.nokia.com
Nokia GmbH
Nokia is the world leader in mobility, driving the transformation and growth of the converging Internet and communications industries. We make a wide range of mobile devices with services and software that enable people to experience music, navigation, video, television, imaging, games, business mobility and more. Developing and growing our offering of consumer Internet services, as well as our enterprise solutions and software, is a key area of focus. We also provide equipment, solutions and services for communications networks through Nokia Siemens Networks.

About Nokia Siemens Networks

Nokia Siemens Networks is a leading global enabler of communications services. The company provides a complete, well-balanced product portfolio of mobile and fixed network infrastructure solutions and addresses the growing demand for services with 20,000 service professionals worldwide. Nokia Siemens Networks is one of the largest telecommunications infrastructure companies with operations in 150 countries. The company is headquartered in Espoo, Finland.

Press releases you might also be interested in
Weitere Informationen zum Thema "Kommunikation":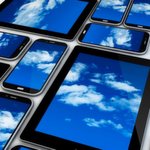 Message, Meet, Call – mit fließenden Übergängen
AT&T bie­tet Bu­si­ness-Kun­den an, Col­la­bo­ra­ti­on-Tools, die bis­lang nur se­pa­rat nutz­bar wa­ren, in ei­ner ein­zi­gen An­wen­dung zu kom­bi­nie­ren. Mit Cis­co Spark with AT&T sol­len Teams in Un­ter­neh­men in ei­nem ein­zi­gen Work­st­ream Mes­sa­ges sen­den, Mee­tings ab­hal­ten und te­le­fo­nie­ren kön­nen.
Weiterlesen