Nokia debuts 'Touch and Type' design with the latest Nokia X3
Espoo, Finland

, (PresseBox) -
In a move to continue driving innovation in its market leading mobile phone range, Nokia today unveils the super slim Nokia X3 Touch and Type, with a unique combination of a touch screen and traditional 12 button phone keypad. As Nokia's first 'Touch and Type' phone, the Nokia X3 allows people to tap quickly on the bright color touch screen, as well as enjoy the familiarity of the full keypad for quick fire text messages and phone calls. Expected to be on sale in the third quarter, the Nokia X3 is expected to retail for approximately EUR 125, excluding taxes and subsidies.

"Innovation is not just a highend game. The Nokia X3 is a great example of bringing new consumer value to lower price points," said Mary McDowell, Executive Vice President of Mobile Phones at Nokia.

"With the Nokia X3 we are giving consumers the best of both worlds by combining a touch screen and a keypad in an affordable device. We have given people a larger screen with clear icons and menus plus kept critical keys such as the send and end keys. We've also added dedicated function keys for important links like music and text messaging," she said.

"We have designed the Nokia X3 to be a touch and type device because typing is ideal for SMS and social networking where fast and frequent input is needed, while touch is ideal for functions such as setting alarms, smooth browsing and controlling applications like music and games.

"Our research tells us consumers who have invested years in becoming fast onehanded, onethumb texters want to maintain their speedy edge for SMS, chat and instant messaging - yet enjoy the benefits of touch as well," continued McDowell.

With its sleek and modern design coming in at a very thin 9.6mm - making it one of the slimmest Nokia phones ever - the Nokia X3 slips easily into the purse or the pocket, and looks the part with its brushed aluminum back cover which will come in five vibrant colors designed to suit any mood or wardrobe.

Despite its size, the Nokia X3 is jampacked with features including 3G, WLAN, a music player and an FM radio.

Lovers of the snapshot and social networks will enjoy a great 5 megapixel camera with 4X digital zoom that can take both still and video images.

The Nokia X3 also features dedicated music and messaging keys allowing fast access to important Ovi services including social and entertainment applications. In addition to Ovi Mail, people's favorite consumer email and chat accounts can be pushed direct to the phone via Nokia Messaging.

With a gentle glide over the touch screen people can go online and get access to many services including thousands of apps from Ovi Store. In certain markets, the new phone will also be available with Ovi Music Unlimited, enabling the owner to access a virtually limitless range of the latest hit music that can be stored on the available 16GB memory card.

The Nokia X3 - affordable and accessible touch and type which is simpletouse and beautifully designed. The Nokia X3 Touch and Type sits alongside the Nokia X3-00, a slider with strong music functionality, which was launched in September 2009.

The Nokia Mini Speaker MD-11. Pocketsized speakers for big sound

Music lovers can boost the Nokia X3's inbuilt speaker with some extra 'oomph' with the new MD-11, a light pocketsize speaker with great audio quality. For even more fun, you can connect two for stereo sound - a great way to get the music out of your phone and enjoy with friends. The Nokia Mini Speaker MD-11 is estimated to retail for EUR 25 excluding taxes and subsidies.

For more information, please visit: www.events.nokia.com/touchandtype and www.nokia.com/press
For the Nokia X3 Touch and Type design video, please visit: http://www.youtube.com/watch?v=zmqf_nktDag
Nokia GmbH
At Nokia, we are committed to connecting people. We combine advanced technology with personalized services that enable people to stay close to what matters to them. Every day, more than 1.2 billion people connect to one another with a Nokia device - from mobile phones to advanced smartphones and highperformance mobile computers. Today, Nokia is integrating its devices with innovative services through Ovi (www.ovi.com), including music, maps, apps, email and more. Nokia's NAVTEQ is a leader in comprehensive digital mapping and navigation services, while Nokia Siemens Networks provides equipment, services and solutions for communications networks globally.
Press releases you might also be interested in
Weitere Informationen zum Thema "Consumer-Electronics":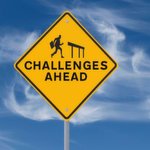 Hürden und Wege zum Internet der Dinge
Die eu­ro­päi­schen Un­ter­neh­men be­schäf­ti­gen sich mit dem In­ter­net der Din­ge (In­ter­net of Things; IoT), doch vie­le ha­ben noch er­heb­li­che Start­schwie­rig­kei­ten. Laut ei­ner von In­ter­xi­on be­auf­trag­ten IDC-Stu­die ha­ben erst 26 ­Pro­zent der Be­frag­ten prak­ti­sche Er­fah­rung mit dem IoT.
Weiterlesen