Nokia WRT plug-ins let web developers & designers quickly extend existing web content to the global mobile marketplace
Widget creation tools for Adobe Dreamweaver, Microsoft Visual Studio and Aptana Studio produce feature-rich mobile content using existing HTML, CSS, JavaScript and Ajax Code
Mountain View, CA, USA

, (PresseBox) -
Nokia today introduced three time-saving mobile development tools for desktop designers and developers of Internet content, enabling the quick and easy conversion of standard web code and scripting languages into exciting new mobile applications and services while working directly within three of the most popular software development environments on the market today.

The Nokia Web Runtime Extension for Adobe Dreamweaver, Nokia WRT plug-in for Microsoft Visual Studio and the newly updated WRT plug-in 2.0 for Aptana Studio let large numbers of web developers and designers using HTML, CSS, JavaScript(TM), Ajax code and other standards-based technologies immediately extend their existing web content to the mobile channel through the fast and efficient creation of mobile widget applications.

Nokia WRT widgets provide mobile users instant access to customizable information or tools drawn in real-time from the Internet. Popular widgets range from breaking news headlines to stock-market tickers, social network status updates, flight arrival schedules, localized daily weather and more.

Nokia's WRT is built on the same open-source, industry standard WebKit project environment used by Web Browser for S60, Nokia's full-HTML browser for the latest devices running on Nokia's S60 platform. The world's leading smartphone platform, S60 on Symbian OS accounts for more than 180 million devices cumulatively shipped by S60 licensees, including Nokia, Samsung, Lenovo and LG.

Nokia's WRT widget plug-ins let web developers and designers working within Dreamweaver, Visual Studio and Eclipse-based Aptana Studio rapidly deliver innovative and feature rich widget-based content to users of tens of millions of supported Nokia devices currently available in markets worldwide.

No previous experience with Nokia software development tools or mobile platform technologies is needed to create on-device Nokia WRT widget applications, enabling businesses and organizations to mobilize their existing web presence and create exciting Web 2.0 mashups of content and services that combine the power of the Internet with the advanced capabilities of Nokia mobile devices.

"These new Nokia WRT tools open up the mobile market to web developers and creative professionals worldwide who work every day in these widely used development environments to create web applications and content," said Craig Cumberland, Director of WRT Tools and Technologies, Nokia. "WRT plug-ins enable the easy creation of feature-rich widget applications for the enjoyment of mobile consumers around the globe, providing new horizons to untold numbers of individuals and organizations seeking to extend their web content and Internet presence into the mobile space."

Additionally, within the next 30 days, Nokia will localize the WRT Extension for Adobe Dreamweaver and the Nokia WRT plug-in for Microsoft Visual Studio, offering multi-language support for developer tools for the first time. The tools will be available in eight languages, including traditional and simplified Chinese, English, Germany, Japanese, Korean, Russian and Spanish for developers around the world.

The Nokia WRT plug-in for the open-source Aptana Studio IDE launched in April, has been applauded by many developers, including Frankfurt-based PavingWays, which specializes in bringing web-based applications and services to mobile devices.

"We immediately identified the businesses advantages of using the WRT plug-in to quickly and efficiently complete mobile widget creation projects within the Aptana Studio development environment," said Rocco Georgi, Co-Founder and Lead Developer at PavingWays. "In a few short weeks, we experienced considerable savings in time and resources and were able to bring our Nokia WRT application to market in time for the launch of the new Nokia N97 touchscreen device."

Currently supporting more than two dozen of the most popular Nokia devices available in markets worldwide, all three of the new Nokia WRT plug-ins can be used to create widgets projects for all S60 3rd Edition, Feature Pack 2 devices and onward, as well as all S60 5th Edition devices. WRT plug-ins also support select S60 3rd Edition, Feature Pack 1 devices, with a firmware upgrade via a Nokia software updater necessary to install WRT on some devices.

Nokia's updated WRT plug-in for Aptana Studio 2 immediately supports Nokia platform services 1.0 and provides access to select device functionality for two Nokia touch-screen devices, the Nokia 5800 XpressMusic and the Nokia N97, while also supporting the "Home screen" publishing functionality on the Nokia N97 and future Nokia devices.

Additional information about Nokia WRT plug-ins for Aptana Studio, Visual Studio, and the Nokia WRT Dreamweaver extension can be found online at http://www.forum.nokia.com/Tools_Docs_and_
Code/Tools/Runtimes/Web_Runtime/.

A complete list of supported Nokia mobile devices can be found online at: http://www.forum.nokia.com/devices/matrix_webruntime_1.html.

About Forum Nokia

Nokia's global developer program, Forum Nokia connects developers to tools, technical information, support, and distribution channels they can use to build and market applications around the globe. From offices in the U.S., Europe, India, Japan, China, and Singapore, Forum Nokia provides technical and business development support to developers and operators to assist them in achieving their goal of successfully launching applications and services to consumers and enterprises. More information is available at www.forum.nokia.com.
Nokia GmbH
Nokia is a pioneer in mobile telecommunications and the world's leading maker of mobile devices. Today, we are connecting people in new and different ways - fusing advanced mobile technology with personalized services to enable people to stay close to what matters to them. We also provide comprehensive digital map information through NAVTEQ; and equipment, solutions and services for communications networks through Nokia Siemens Networks.

Press releases you might also be interested in
Weitere Informationen zum Thema "Kommunikation":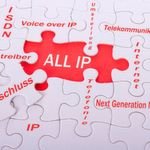 All-IP: Migrationsanreiz für KMUs
Mi­t­el möch­te mit sei­ner Kam­pag­ne "Mo­ve-to-IP" KMUs da­bei un­ter­stüt­zen, durch die Mi­g­ra­ti­on auf All-IP den di­gi­ta­len Wan­del zu be­sch­leu­ni­gen. Bis­lang ha­be erst ein klei­ner Teil der KMUs in Deut­sch­land auf All-IP um­ge­s­tellt, ob­wohl das ISDN-En­de kurz be­vor­ste­he.
Weiterlesen