Nokia Requests ITC Investigation into Qualcomm Unfair Trade Practices and Patent Infringement
Bochum

, (PresseBox) -
Nokia announced it has filed a complaint with the United States International Trade Commission (ITC) alleging that Qualcomm has engaged in unfair trade practices through infringing 5 Nokia patents in its CDMA and WCDMA/GSM chipsets. Nokia is requesting that the ITC initiate an investigation and issue an exclusion order to bar importation to the United States of infringing Qualcomm chipsets, and products such as handsets, containing the infringing chipsets.

Qualcomm's unfair trade practices include importing products, selling products for importation, and/or selling products after importation, and inducing others to import products such as handsets, that infringe Nokia patented technology in certain Qualcomm GSM/WCDMA and CDMA2000 chipsets.

The patents in question relate to technologies that improve the performance and efficiency of wireless communication devices as well as enabling lower manufacturing costs, smaller product size and increased battery life. These technologies are important to Nokia's success as they allow its products to have competitive advantages over those of competitors.

"There is significant evidence to warrant an ITC investigation into Qualcomm's business conduct," said Rick Simonson, chief financial officer, Nokia. "We are taking this action to stop Qualcomm's practice of copying Nokia's patented technology, without permission, and making these innovations available to its chipset customers.

"We are seeking the same remedies Qualcomm has sought against Nokia in multiple venues around the world. Nokia will continue to ensure its rights and competitive advantage is protected," Simonson added.

Nokia has built one of the strongest and broadest IPR portfolios in the wireless industry over the last 15 years through extensive investments in research and development. Nokia will continue to vigorously defend itself against the infringement and unauthorized use of its intellectual property.
Press releases you might also be interested in
Weitere Informationen zum Thema "Consumer-Electronics":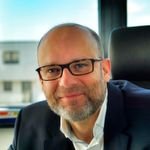 CEO – IT-Entscheider von morgen
Markt- und Kun­den­an­sprüche ve­r­än­dern sich sch­nell und er­for­dern agi­le Ar­beit­s­pro­zes­se, die ein di­gi­ta­ler Ar­beits­platz mit mo­der­nen Kom­mu­ni­ka­ti­ons­lö­sun­gen un­ter­stüt­zen muss. Dies sei von st­ra­te­gi­scher Be­deu­tung für das Un­ter­neh­men – und da­mit Chef­sa­che, sagt Cloud-Ser­vice-Pro­vi­der To­p­link.
Weiterlesen