HERE connects the car to the cloud - introducing the most complete Connected Driving offer on the market
Espoo, Finland

, (PresseBox) -
HERE, a Nokia business, today announced a complete Connected Driving offer, the only end-to-end driving solution on the market today, which will help car makers and in-vehicle technology suppliers connect the car and the driver to the cloud.

The offering includes HERE Auto, HERE Auto Cloud, and HERE Auto Companion. In addition, HERE has radically improved its Traffic product, HERE Traffic, by building a new system to process data even faster and more accurately than before. The HERE Connected Driving offering will be demonstrated at the International Motor Show in Frankfurt, Germany starting on September 10.

Technology is rapidly transforming driving, with connectivity bringing the outside world to the car and the sensor revolution creating new possibilities for the automobile industry. People today demand that cars become integrated into their ecosystem of connected devices with the same level of innovation they see in their personal devices.

HERE Connected Driving offers a full range of automotive products and services that builds on our high-quality and fresh map to go beyond navigation. The customizable offering is a fully flexible framework that allows automakers to differentiate the driving experience. It will help them solve the problems that drivers face every day such as synching routes and other personal information across their car and devices and finding the right parking spot or closest gas station.

- HERE Auto is the first embedded in-car navigation experience that delivers the right map at the right moment with and without a data connection. Drivers can get turn by turn voice guided navigation in 95 countries and 2D, 3D and satellite map views including street level imagery. In the future, car makers will be able to easily extend the HERE Auto experience using a software development kit (SDK) to create entertainment and other applications, such as in the areas of music and social networking. HERE Auto is already integrated in Continental's next generation Open Infotainment Platform. HERE is also working with partners such as Magneti Marelli and others to bring HERE Auto to the market in the coming months.

- HERE Auto Cloud provides drivers with always-on access to several dynamic services such as real-time traffic updates, helping drivers avoid congested areas, road closures or blockages that occur en route. Drivers can also get recommendations on places to eat, parking spots, information on where to charge an electric vehicle or where to find the most inexpensive fuel.

- HERE Auto Companion, a customizable mobile and web application, keeps drivers connected outside of the car allowing them to synchronize their favorite places and routes across their devices so that they won't need to re-enter their route when they get in the driver's seat. Car makers can tap assets from the existing HERE suite such as walking navigation, public transit routes and even indoor venue maps to build custom mobile applications. Drivers could use the app to remotely find their car with their device using LiveSight augmented reality technology and check the car's vital stats such as fuel levels and tire pressure.

- HERE Traffic has been radically improved by "Halo," our new engine that processes data quickly and accurately. Every month we're collecting ever greater numbers of high-quality data, such as probe points and sensor information to deliver real-time information such as weather, traffic congestion, road construction and other factors that affect a drive. With our new Traffic product drivers get improved travel time estimates, so they can better plan their routes and quickly re-route on the go.

"By 2016, the majority of consumers in mature markets will consider in-vehicle web-based data access a key criterion in their automotive purchase," said Thilo Koslowski, VP of Automotive at Gartner. "Successful connected vehicle solutions will add value to the connected driver's digital lifestyle and enable integrated cross-device experiences relevant for people everyday."

For more information about HERE Auto, please visit our blog: http://conversations.nokia.com/?p=134388
Nokia GmbH
HERE, a Nokia business, offers the world's best maps and location experiences across multiple screens and operating systems. HERE inspires a new generation of location services and devices helping more people to navigate their lives with ease and confidence. Built on more than 25 years of experience in cartography and drawing on more than 80,000 sources of data, HERE offers "Maps for Life" for more than 190 countries, voice guided navigation in 95 countries in more than 50 languages and live traffic information for 34 countries. To learn more about HERE, visit http://blog.here.com

Nokia is a global leader in mobile communications whose products have become an integral part of the lives of people around the world. Every day, more than 1.3 billion people use their Nokia to capture and share experiences, access information, find their way or simply to speak to one another. Nokia's technological and design innovations have made its brand one of the most recognized in the world. For more information, visit http://www.nokia.com/....

Press releases you might also be interested in
Weitere Informationen zum Thema "Communication":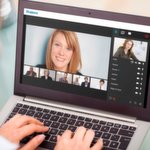 2018 wird das Jahr der Videokonferenz
Ob im Pri­vat­le­ben, für das Ge­schäfts­mee­ting oder zur Opti­mie­rung des Kun­den­ser­vices: Vi­deo­kon­fe­ren­zen sind mitt­ler­wei­le nicht mehr weg­zu­den­ken. Selbst die Ge­sund­heits­bran­che hat das Tool für sich ent­deckt: Arzt­be­su­che sol­len künf­tig ver­mehrt per Vi­deo ab­ge­hal­ten wer­den.
Weiterlesen