Nobel Biocare launches new solutions designed to improve patient treatment outcomes and practice / laboratory productivity
Zurich, Switzerland

, (PresseBox) -
.
- New NobelProcera® 2G System reduces scanning time up to 50%, increases business opportunities
- New 'open access' gives 3Shape® customers the outstanding quality of NobelProcera® Abutments
- New connection between the NobelClinician(TM) Software and OsseoCare(TM) Pro iPad®-powered drill unit provides superior patient treatment, treatment file management and efficiency

Nobel Biocare is deeply committed to extending its lead in innovation with several new solutions that can be experienced at the 22nd annual meeting of the European Association of Osseointegration (EAO) taking place in Dublin, Ireland, October 17-19, 2013. Each will play significant roles in Nobel Biocare's upcoming new seamless and fully integrated digital treatment workflow.

"The innovations we are launching with NobelProcera, NobelClinician and OsseoCare Pro are just the first steps in a series before we take a significant leap forward in 2014," according to Richard Laube, Nobel Biocare CEO. "Our upcoming digital treatment workflow will help dental professionals treat more patients better by offering the best possible care with safer, more precise and more efficient solutions."

New NobelProcera® 2G System reduces scanning time up to 50%, increases business opportunities

The new NobelProcera 2G System is more powerful, precise and efficient in delivering unrivaled prosthetic solutions from single copings to advanced full-arch implant cases. The new and improved 2G system will also be integral in the upcoming digital treatment workflow - both in the planning and restorative stages - granting laboratories more opportunities in precision, productivity and business-building than ever before.

Efficiency was a key priority and the new NobelProcera 2G System reduces scan times by up to 50%. Simpler workflows and new scanning options nearly eliminate the need for user interaction, giving dental technicians more time to focus on the tasks which add the most value to their lab. An important factor leading to the increased efficiency of the NobelProcera 2G System is the advanced automation capability of the new scanner. The introduction of the Smart Motorized Holder ensures continuous and automatic repositioning of the model to obtain optimal scan data - even in complex scanning situations such as undercuts.

The increased precision of the scanner has led to a solid model scanning capability that allows the dental lab to offer highly-precise digitized model surface information. For example, soft tissue and diagnostic tooth set-up information can be provided giving a lab the opportunity to discuss their restorative considerations with the clinician at an early stage. This kind of collaboration improves surgical planning and therefore the overall treatment outcome, reducing the risk that a prosthetic challenge may arise. Nobel Biocare is running an exchange program which makes it easy to upgrade to the NobelProcera 2G System. Interested customers should contact their local Nobel Biocare representative today.

New 'open access' gives 3Shape® customers the outstanding quality of NobelProcera® Abutments

The industry-leading customized abutments from NobelProcera are now available for users of the 3Shape Dental System. After integrating with NobelProcera, 3Shape users can access the extensive global production network of NobelProcera to produce high-quality NobelProcera Abutments in zirconia and titanium for both Nobel Biocare and other major implant systems. Interested 3Shape users should contact their local Nobel Biocare representative. Availability may depend on the version in use and which 3Shape Partner has provided the Dental System.

New connection between the NobelClinician(TM) Software and OsseoCare(TM) Pro iPad®-powered drill unit provides superior patient treatment, treatment file management and efficiency

The NobelClinician Software and the iPad®-powered OsseoCare Pro drill unit are again setting new standards in safety and efficiency to enhance patient treatment outcomes during implant surgery. NobelClinician and the innovative NobelClinician Communicator iPad® app already give dental professionals convenient platforms to present and effectively communicate NobelClinician treatment plans to their patients - and now NobelClinician users are able to transfer their treatment plans with ease also to OsseoCare Pro. This new connection, which will also be an important part of the upcoming digital treatment workflow, allows the transfer of the digital planning treatment file from NobelClinician directly into the intelligent OsseoCare Pro drill unit for free-hand surgeries or guided surgery options. Chosen implants in the planned tooth positions are automatically transferred to the OsseoCare Pro drill unit which is ready with the correct drilling protocol. After the surgery, patient-specific data is exported back to NobelClinician and stored in the fully-encrypted NobelClinician file for later reference and traceability.

Visit us online today to learn more about our latest products, solutions and events on the Nobel Biocare website which offers product information, first-user comments, course programs, an online store and much more.

NobelProcera®
nobelbiocare.com/nobelprocera

NobelClinician(TM) Software
NobelClinician(TM) Communicator app
nobelbiocare.com/nobelclinician

OsseoCare(TM) Pro
nobelbiocare.com/osseocare
NOBEL BIOCARE MANAGEMENT AG
Nobel Biocare (SIX Swiss Exchange: NOBN) is a world leader in the field of innovative implant-based dental restorations. The company's portfolio offers solutions from single tooth to fully edentulous indications with dental implant systems (including key brands NobelActive®, Brånemark System® and NobelReplace®), a comprehensive range of high-precision individualized prosthetics and CAD/CAM systems (NobelProcera®) and diagnostics, treatment planning and guided surgery solutions (NobelClinician(TM) and NobelGuide®). Nobel Biocare supports its customers through all phases of professional development, offering world-class training and education along with practice support and patient information materials. The company is headquartered in Zurich, Switzerland, currently employs approximately 2,500 employees worldwide and recorded revenue of EUR 580.5 million in 2012. Production takes place at seven sites located in Canada, Israel, Japan, Sweden, and the United States. Products and services are available in over 80 countries through subsidiaries and distributors.
Press releases you might also be interested in
Weitere Informationen zum Thema "Medizintechnik":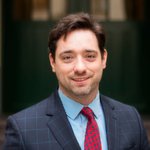 Macht Alexa for Business HR-Manager überflüssig?
Bei rund 1,8 Mil­lio­nen Nut­zern ist Ama­zon Ale­xa be­reits im pri­va­ten Um­feld als di­gi­ta­le As­sis­ten­tin im Ein­satz. Im Büro ist das noch Zu­kunfts­mu­sik. Ale­xa for Bu­si­ness könn­te das än­dern – und mög­li­cher­wei­se auch die Per­so­nal­ab­tei­lun­gen re­vo­lu­tio­nie­ren.
Weiterlesen