Nobel Biocare enters regenerative field beginning with new resorbable collagen membrane, creos™ xeno.protect
Kloten

, (PresseBox) -
Today Nobel Biocare launches its latest innovation, creos xeno.protect, beginning in European markets. This new collagen membrane will be part of a larger regenerative product line under the brand name "creos". Additional products will follow in 2014.

"The introduction of creos xeno.protect emphasizes Nobel Biocare's long-standing commitment to improving quality of life through innovation. It is a product that harnesses the ingenuity of nature to the benefit of the patient, while at the same time making life easier for the clinician," said Nobel Biocare CEO, Richard Laube. "In simple terms, creos xeno.protect is a superior regenerative solution that supports clinicians in treating more patients better."

Straightforward and practical

The creos xeno.protect resorbable porcine membrane for guided bone and guided tissue regeneration procedures has been designed to be very straightforward and practical in everyday clinical use. Clinical studies and early results from clinicians after an extensive prelaunch period confirm it possesses outstanding handling qualities, maintains its size when hydrated and is extremely tear-resistant[1]. This means fewer problems when folding and unfolding, easier positioning without graft displacement and less risk of damaging - and therefore wasting - the membrane. It comes in three practical sizes (15x20mm, 25x30mm, and 30x40mm) to handle larger bone augmentations or smaller periodontal defects. The optimal fit can be found without extensive trimming which limits waste and minimizes costs for both clinicians and patients.

Excellent biocompatibility and vascularization behavior

The creos xeno.protect membrane has an extended barrier function that does not compromise on the established high industry standards for biocompatibility or vascularization behavior. It resorbs slowly, providing stable protection of the graft during the required healing period. As it is produced without any chemical cross-linking, creos xeno.protect offers excellent tissue compatibility for fast and predictable healing.

Contact your local Nobel Biocare representative for more details or visit us online today.

creos™ xeno.protect
creos.com/xenoprotect

[1] Clinical studies, product information and first-user feedback are available at creos.com/xenoprotect
NOBEL BIOCARE MANAGEMENT AG
Nobel Biocare (SIX Swiss Exchange: NOBN) is a world leader in the field of innovative implant-based dental restorations. The company's portfolio offers solutions from single tooth to fully edentulous indications with dental implant systems (including key brands NobelActive®, Brånemark System® and NobelReplace®), a comprehensive range of high-precision individualized prosthetics and CAD/CAM systems (NobelProcera®), diagnostics, treatment planning and guided surgery solutions (NobelClinician™ and NobelGuide®) and biomaterials (creos™). Nobel Biocare supports its customers through all phases of professional development, offering world-class training and education along with practice support and patient information materials. The company is headquartered in Zurich, Switzerland, currently employs approximately 2,500 employees worldwide and recorded revenue of EUR 580.5 million in 2012. Production takes place at seven sites located in Canada, Israel, Japan, Sweden, and the United States. Products and services are available in over 80 countries through subsidiaries and distributors.
Press releases you might also be interested in
Weitere Informationen zum Thema "Medizintechnik":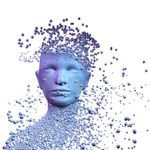 Mehr Transparenz bei Künstlicher Intelligenz
Künst­li­che In­tel­li­genz (KI), eng­lisch Ar­ti­fi­cial In­tel­li­gen­ce (AI), hat bis­her ein Tran­s­pa­renz­pro­b­lem: Läuft der AI-Ser­vice über­haupt? Was macht der AI-Ser­vice? Wor­auf greift er zu? Spe­zi­el­le Moni­to­ring-Di­ens­te hel­fen bei der Über­wa­chung Künst­li­cher In­tel­li­genz.
Weiterlesen