NGR and Leistritz Launch Partnership to Produce Recycling Compounder Equipment for High-quality Plastic Pellets
Feldkirchen an der Donau (Austria) / Nuremberg (Germany)

, (PresseBox) -
Next Generation Recyclingmaschinen GmbH and Leistritz Extrusionstechnik GmbH are partnering to market pioneering recycling compounding technology. The new lines will be named A:COMP, S:COMP, X:COMP and F:COMP.

With this partnership, two worlds are blending into one. The uniquely wide range of equipment available from NGR enables its clients to process virtually any form of plastic waste into high-quality plastic. This includes films, fibers and even thick-walled thermoplastic components. High-quality filtration technology and efficient processing provide first-class melt.

"The new lines will expand the NGR product portfolio, providing us with important building blocks on the road to becoming a full-range recycling provider. The partnership with Leistritz is a logical step after working together successfully for many years, and it further strengthens both technology leaders," states Josef Hochreiter, CEO of NGR.

"Our twin screw extruder technology and our know-how in the compounder field is ideal for 24/7 use in the recycling sector," confirms Sven Wolf, CEO of Leistritz extrusion technology.

The melt is refined using the advanced and pioneering twin screw extruder technology from Leistritz. Additives, fillers and reinforcing materials can be added here to the melt and significantly shape the property profile of the plastic. The results are custom-tailored materials for virtually any requested application area. The lines can also produce cost-optimized pellets.

With its modular design, the equipment can be combined with proven components in a wide range of configurations. The central control system is easy to use and allows users to quickly change equipment parameters. A recipe management system improves traceability and provides consistently high-quality recycled material. With the lines A:COMP, S:COMP, X:COMP and F:COMP, two worlds are combining into one.

Secondary raw materials are first-class. Thermoplastics are indispensable as a source of material. With the ability to change the property profile such as mechanical strength, look and feel, electrical conductivity, etc., the efforts of the recycling industry will be rewarded with increasingly better pellet properties. Greater ability to change properties will also open new market segments for secondary raw materials and thus create opportunities for recyclers AND compounders.

Sustainable operations with profit-generating technology. Keeping valuable materials in circulation is a basic requirement of sustainable operations. Many companies have a profitable business model with plastics recycling.

NGR's global sales network will manage the marketing activities for the new lines.

About Leistritz Extrusionstechnik GmbH

For over 50 years Leistritz Extrusionstechnik GmbH, headquartered in Nuremberg, has built twin screw extruders for processing technology.
Leistritz customers benefit from the know-how in various areas of material processing such as masterbatch, compounding, direct, lab and pharmaceutical extrusion. The company employs around 160 people worldwide and has two subsidiaries: in the US (American Leistritz Extruder Corp.) and in China (Leistritz Machinery (Taicang) Co. Ltd.), as well as sales offices in Italy and France.
NGR - Next Generation Recyclingmaschinen GmbH
Company profile: Manufacturer of equipment for recycling of thermoplastics
Market position: Number two on the global market
Export ratio: 98%
Number of employees: 75 employees
Locations: USA, Malaysia, Taiwan
Sales FY 2012/13: 29 million euros
Year founded: 1996
Homepage: www.ngr.at

Press releases you might also be interested in
Weitere Informationen zum Thema "Mechanical engineering":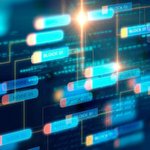 Blockchain wird 2018 das IoT revolutionieren
Nach Ein­schät­zung des eco-Ver­bands wird 2018 ein "ech­tes" Block­chain-Jahr. Die Zahl der kon­k­re­ten Bu­si­ness-An­wen­dun­gen wächst ste­tig. Neue Block­chain-Kon­zep­te wie Ethe­re­um oder Hy­per­led­ger Fa­bric sor­gen für mehr Per­for­man­ce und kom­men so dem In­ter­net der Din­ge (IoT) zu­gu­te.
Weiterlesen