NGMN Alliance Promotes Deeper Industry Cooperation with 4.3-10 RF Connector White Paper Release
Barcelona, Spain

, (PresseBox) -
The Next Generation Mobile Networks (NGMN) Alliance announced today the release of the NGMN White Paper on 4.3-10 RF Connector Migration Strategies. The White Paper describes migration proposals, application scenarios, and corresponding configuration strategies of the 4.3-10 RF connector. The aim of the proposal is to ensure the most optimal migration from the 7-16 DIN connector (currently in use) to the 4.3-10 connector, further improving next-generation network performance and promoting a win-win strategy for the industry.

As the latest industry innovation, the new RF connector can be used on RRUs, antennas, and antenna line devices for RF signal transmission. Although the 7-16 DIN has been the predominant mainstream connector in existing network configurations, the rapid progress of MBB networks has driven the demand for smaller connectors to reduce equipment size while providing enhanced PIM performance. The new 4.3-10 connector expertly satisfies the increasing requirements for the development of the mobile communications industry, making the transition from the 7-16 DIN connector to the 4.3-10 connector a logical and welcome trend. The NGMN Alliance first established the NGMN 4.3-10 connector task force in May last year, making considerable efforts to align industry migration strategies and reduce costs related to technology migration.

The task force was comprised of leading international operators, infrastructure vendors, and antenna suppliers. Mr. Heino Cumpanas, Head of the NGMN 4.3-10 task force and Director of Antenna Marketing and Product Management Huawei, praised the latest 4.3-10 connector's compact size, simple installation, and additional reliable PIM performance: "These features will help promote the evolution of mobile communications products, enhance network performance, and reduce operator O&M expenditure."

Dr. Peter Meissner, NGMN CEO, emphasized that "The NGMN White Paper on 4.3-10 RF Connector Migration Strategies will provide global operators with valuable information for successful connector migration with respect to reducing migration risks, and promoting a win-win strategy throughout the industry."
ngmn ltd.
The NGMN Alliance was founded by leading international network operators in 2006. Its objective is to ensure that the functionality and performance of next generation mobile network infrastructure, service platforms and devices will meet the requirements of operators and, ultimately, will satisfy end user demand and expectations. The NGMN Alliance will drive and guide the development of all future mobile broadband technology enhancements with a focus on 5G. The targets of these activities are supported by the strong and well-established partnership of worldwide leading operators, vendors, universities, and successful co-operations with other industry organisations.
Press releases you might also be interested in
Weitere Informationen zum Thema "Communication":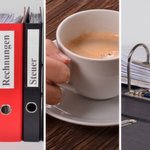 Workplace 2025 – Radikale Veränderung voraus!
Al­les und je­der ist mit­ein­an­der ver­netzt, mo­bi­ler Da­ten- und In­for­ma­ti­ons­aus­tausch Gang und Gä­be, selbst das so­zia­le Mit­ein­an­der folgt den neu­en Re­geln nach Fle­xi­bi­li­tät und stän­di­ger Ver­füg­bar­keit. "Hy­per­kon­nek­ti­vi­tät" be­stimmt jetzt und noch viel mehr in Zu­kunft un­ser Le­ben und Ar­bei­ten.
Weiterlesen