NewVoiceMedia helps Parcelforce become PCI-DSS Compliant
London

, (PresseBox) -
NewVoiceMedia, Europe's largest hosted contact centre service provider announced today that it is helping Parcelforce comply with the Payment Card Industry-Data Security Standard (PCI-DSS). The PCI-DSS which comes into force this year, is designed to increase security for card payments and will impact all contact centres taking credit card details from callers.

Currently staff in many contact centres can access customers' card details over their computers or write them down during the phone call with a caller. Apart from the process inefficiencies, it exposes the contact centre to potential fraud as agents could pass this information on to others.

The new system from NewVoiceMedia will allow Parcelforce customers to make highly secure card payments either over the phone or via the internet. The service based on the ContactWorld platform, launched earlier this year, is directly connected to World Pay. This eliminates the need for agents to have access to or record card details and disables call recording whilst the customer enters their card details.

"Worryingly, some call centre managers are still not aware what the new standards entail and how it impacts them" commented Jonathan Grant, CEO of NewVoiceMedia. "If managers fail to comply, they risk withdrawal of the card service and even a fine of up to £50,000 per infringement.

"Some contact centres are hiding their heads under the sand hoping to avoid the issue. Ignoring the new standard should not be an option."

Parcelforce Customer Services Manager, Emma Bailey, said: "NewVoiceMedia now processes over £100,000 per day in card payments across our 52 depots. We are constantly looking for ways to offer our clients the best service and by achieving PCI-DSS compliancy, not only will our clients enjoy peace of mind, it also reduces our transaction costs with WorldPay."

About PCI
The PCI Security Standards Council was founded as an open global forum by American Express, MasterCard Worldwide and Visa International, among others. The Payment Card Industry (PCI) Security Standards Council has developed a standard for taking payments over the phone. Penalties for non-compliance can be heavy: up to £250,000 per incident if there is a compromise on a card supplier network resulting in the loss or theft of cardholder information if the vendor was found to be non-compliant at the time of the compromise. You may also expose your company to legal action for damages. On the other hand, there are incentive programs for merchants who do comply, including lower transaction fees.

About Parcelforce (taken from PFW website)
Parcelforce Worldwide is part of the Royal Mail Group Ltd (turnover £ 8.4 billion) and is one of the top five express carrier businesses in the UK, operating in what is a highly competitive express market environment. The vision of Parcelforce Worldwide is 'To be the UK's most trusted worldwide express carrier'
NewVoiceMedia
Hampshire-based NewVoiceMedia provides Hosted Contact Centre solutions that can be rapidly deployed to establish or enhance a contact centre. Proven to increase sales and provide an improved customer service, NewVoiceMedia's real-time configurable solutions cut 60-70% out of the cost of a traditional contact centre.
NewVoiceMedia's solutions have been deployed by a number of leading companies including Tesco Property Market, Parcelforce, Threshers, Thomas Cook Airlines and the BBC.
Press releases you might also be interested in
Weitere Informationen zum Thema "Sicherheit":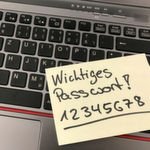 IT-Security funktioniert nur als Gesamtpaket
Fast kein Tag ver­geht oh­ne Mel­dun­gen über Cy­ber-At­ta­cken auf Un­ter­neh­men. Wer jetzt meint, dass die­ses Fir­men und ih­re Mit­ar­bei­ter an­ge­sichts die­ses Nach­rich­ten-Dau­er­feu­ers per­fek­te Schutz­me­cha­nis­men ent­wi­ckelt hät­ten, täuscht sich. Ei­ne ak­tu­el­le Um­fra­ge sieht hier noch "Luft nach oben". Auch im Fo­kus: Fahr­läs­si­ges Ver­hal­ten von Mit­ar­bei­tern.
Weiterlesen