Raytheon and Newtec Helping to Tackle Climate Change
Newtec's FlexACM® DVB-S2 Elevation IP modems will support the National Polar-orbiting Operational Environmental Satellite System (NPOESS) in climate research, as well as increase bandwidth for communication
Sint-Niklaas, Belgium,

, (PresseBox) -
Newtec announces today that Raytheon Intelligence and Information Systems selected Newtec to provide Newtec's Elevation EL470 DVB-S2 IP modems with FlexACM® licenses for Raytheon's satellite communication system upgrade for McMurdo Station, Antarctica. McMurdo Station is the largest of the three U.S. Antarctic Program (USAP) research stations operated and managed by the National Science Foundation (NSF).

The EL470 modems are configured for 1:1 redundancy and were recently installed in the satellite earth station facilities in both Antarctica and Australia. The equipment is part of a larger effort by Raytheon to modernize and increase the satellite bandwidth for improved offcontinent communications needs.

NPOESS was designed to serve as the nation's next generation low Earth orbiting operational weather and climate monitoring system and to provide timely and essential data to civilian and military. The government recently announced its plans to restructure NPOESS and is currently developing a transition plan. The NPOESS system will monitor global environmental conditions, as well as collect and disseminate data related to weather, atmosphere, oceans, and land and nearspace environments. Two new polar tracking antennas are being installed at McMurdo Station to support the downlinking of the NPOESS weather data as part of 16 globallydistributed receiveonly earth stations (receptors). The NPOSSS data will utilize the improved communications link to transmit its data to the weather processing centers in the United States.

"Improvements to satellite communications from McMurdo were needed to support the large amounts of data that must be quickly delivered to the United States", said Joe Paciaroni, NPOESS Global Network and Infrastructure (GNI) Manager for Raytheon. "The outbound circuit can now support up to 60 Mbps using 8PSK-2/3 DVB-S2 and the inbound circuit can support up to 20 Mbps with 8PSK-3/4 DVB-S2. Newtec's DVB-S2 IP Modems offered Raytheon the best use of the Satcom link, so it was a natural choice to select the EL470 for this service", Paciaroni added.

Newtec's FlexACM® combines a range of cutting edge technologies for implementing Adaptive Coding and Modulation (ACM), traffic shaping, payload compression and IP acceleration in a highly efficient way for IP trunking and IP backbone satellite links. In addition to doubling the capacity of an existing link, on average, it also guarantees 100% availability of link reception, even when all other systems are down due to heavy rain fade. FlexACM can be used in pointtopoint and pointtomultipoint systems, in one way (with terrestrial return channels), as well as twoway configurations (with the return channel also over satellite). It can be used to upgrade existing satellite links without changing other elements of the transmission chain, such as the antenna or HPA.

The upgrade completes a fouryear effort to modernize the electronics of the two large NSF satellite communications antennas, 20 miles distant from McMurdo. The antennas are located at NSF's Black Island Telecommunications Facility, a remote, windswept island that provides a clear view of satellites low on the northern sky. The Black Island facility supports all of NSF's offcontinent satellite communications for NSF funded USAP science research program and staff operating from McMurdo.

Northrop Grumman is the prime contractor and has overall responsibility for the NPOESS program development effort. Raytheon is part of the Northrop Grumman Corporationled NPOESS team. The Northrop Grumman Corporation patented SafetyNet(TM) architecture consists of 16 globally distributed ground receptors being developed by Raytheon Company.

ABOUT RAYTHEON www.raytheon.com

Raytheon Company (NYSE: RTN), with 2009 sales of $25 billion, is a technology and innovation leader specializing in defense, homeland security and other government markets throughout the world. With a history of innovation spanning 88 years, Raytheon provides stateoftheart electronics, mission systems integration and other capabilities in the areas of sensing; effects; and command, control, communications and intelligence systems, as well as a broad range of mission support services. With headquarters in Waltham, Mass., Raytheon employs 75,000 people worldwide.
Newtec Communications GmbH
Newtec is a global market leader in Satellite Communications, offering highly reliable products and solutions including DVB-S2 modulators and modems, Digital TV & Radio Distribution and Exchange networks, IP Broadband Access Networks as well as software solutions for the optimization of Internet traffic to customers worldwide.

With its ambitious policy of reinvestment in R&D, Newtec is recognized as a forerunner in several innovative satellite communication technologies, which have been published as industry standards (DVB, DVB-S2, DVB RCS and iSatTV Cenelec pr EN50478).

Established in 1985, and headquartered in Belgium, the company has regional offices located in Stamford (US), Singapore (Singapore), Beijing (China), Dubai (UAE) and São Paulo (Brazil). Newtec's Tellitec® IP software products for Internet traffic optimization and data communication are engineered in Newtec's research and development facilities in Berlin (Germany). Newtec's subsidiary TurboConcept in Brest (France), develops Intellectual Property Cores for turbo and LDPC building blocks.

More details about FlexACM® are available at www.newtec.eu/FlexACM.

For more information on Newtec's products and solutions visit Newtec at ANGA Cable show in Cologne, Germany, Booth E48 4th until 6th May 2010: www.newtec.eu/ANGACable2010.
Press releases you might also be interested in
Weitere Informationen zum Thema "Kommunikation":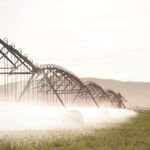 Ericsson startet Kollaborations- und Entwicklungsplattform
Der Kom­mu­ni­ka­ti­ons­spe­zia­list Erics­son hat sei­nen IoT Ac­ce­le­ra­tor Mar­ket­place er­öff­net. Die Platt­form soll An­bie­tern von mo­bil­funk­ba­sier­ten IoT-An­wen­dun­gen den Markt­zu­gang er­leich­tern und den Weg für die 5G-Tech­no­lo­gie eb­nen.
Weiterlesen