Newtec's Flexacm boosts inclined orbit throughput and increases service availability for Skyvision
FlexACM provides IP throughput increase up to 137 % on inclined orbit satellite
St-Niklaas

, (PresseBox) -
Newtec, a world-leading innovator in the satellite and communications industry, has today announced that SkyVision, a leading provider of turnkey broadband Internet solutions, has implemented Newtec's FlexACM for use on a high speed IP point-topoint link on an inclined orbit satellite between Kenya and Austria. The activation of FlexACM on this link significantly increases throughput on average by 85 %, and guarantees up to 100 % link availability.

SkyVision's point-to-point link between its teleport in Kenya and its main teleport in Austria uses an inclined orbit satellite. In order to follow the position of the inclined orbit satellite, SkyVision needs to use tracking on outbound and inbound antennas.

The Newtec FlexACM solution, that enables the usage of higher modulation schemes and lower error correction, results in an average data throughput of 74 Mbps, an 85 % improvement on performance from the previous system, and with peak-throughput speeds of 95 Mbps or 137 % during the best link conditions.

Mark Gazit President and CEO at SkyVision said: "Over the past eight years SkyVision has acquired a vast knowledge and experience with inclined orbit satellite solutions, allowing us to improve our services by collaborating with leading equipment manufacturers such as Newtec. Our partnership with Newtec has enabled better utilization of our space segment and significantly enhanced bit/hertz performance."

Newtec CEO Serge Van Herck said: "We are extremely happy that such a well respected service provider as SkyVision has recognised the benefits available from FlexACM. Not only does it compensate for rain fade or other link degradations, but also works effectively with satellites in inclined orbits, a property that was vital to SkyVision."

"Newtec is recognised as a company at the forefront of technological innovation, with expertise that we can pass onto our customers, helping them to fully achieve their business objectives, expanding their market reach and allowing them to reduce their operational expenses", concluded Van Herck.

Due to the movements of the inclined orbit satellite, the receiving site conditions are dropping with as much as 6dB, meaning that previously a lower modulation scheme and increased error correction (QPSK 2/3) had to be used, resulting in data throughput of only 40Mbps in a full transponder.

The implemented Newtec FlexACM solution, consisting of Elevation EL470 modems with on-board FlexACM client/controller, enables a higher modulation scheme and less error correction (up to 16APSK 4/5) whenever the situation allows, thereby giving higher throughputs up to 95 Mbps and guaranteed link availability.

In addition to using FlexACM for this Africa to Europe IP point-to-point inclined orbit link, SkyVision are also set to use FlexACM for their point-to-multipoint IP distribution network that shares a single outbound carrier. Each of the remote sites will receive their data within the carrier with optimised modulation scheme and error protection for each site. This will allow SkyVision to free up scarce C-band capacity and serve more customers within the same leased space segment.

About SkyVision

SkyVision is a leading global telecommunication service provider. In today's fast growing telecom era, SkyVision's goal is to provide the best IP connectivity services in emerging Internet markets. SkyVision provides custom-tailored solutions to ISPs, enterprises and NGOs, and maintains an active presence in over fifty countries worldwide. SkyVision provides end-to-end solutions, deploying standard and customized IP service platforms managed from its international gateways.

More details are available at www.sky-vision.net
Newtec Communications GmbH
Newtec is one of the market leaders in Satellite Communications, offering highly reliable products and solutions including DVB-S2 modulators and modems, Digital TV & Radio Distribution and Exchange networks, IP Broadband Access Networks as well as software solutions for the optimization of Internet traffic to customers worldwide.

With its ambitious policy of re-investment in R&D, Newtec is recognized as a forerunner in several innovative satellite communication technologies, which have been published as industry standards (DVB, DVB-S2, DVB RCS and iSatTV Cenelec pr EN50478).

Established in 1985, and headquartered in Belgium, the company has regional offices located in Stamford (US), Singapore (Singapore), Beijing (China), Dubai (UAE) and São Paulo (Brazil). Newtec's Tellitec® IP software products for Internet traffic optimization and data communication are engineered in Newtec's research and development facilities in Berlin (Germany). Newtec's subsidiary TurboConcept in Brest (France), develops Intellectual Property Cores for turbo and LDPC building blocks.
Press releases you might also be interested in
Weitere Informationen zum Thema "Kommunikation":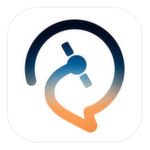 Satellite verbindet VoIP mit Handynummer
Un­ter dem Na­men Sa­tel­li­te star­tet Sip­ga­te ein VoIP-An­ge­bot mit da­zu­ge­hö­ri­ger Mo­bil­fun­k­num­mer. Kun­den lockt der An­bie­ter mit kos­ten­lo­sem An­schluss und 100 Frei­mi­nu­ten mo­nat­lich.
Weiterlesen