Newtec Supplies Cutting Edge DVB-S2 Technology for NTT Electronics IRD World First
St-Niklaas

, (PresseBox) -
Newtec announced today that it has been selected by NTT Electronics to be the DVB-S2 technology partner for the development of the new HVD6100 IRD - the world's first professional IRD (Integrated Receiver Decoder) to combine decoder functionality, with a DVB-S2 demodulator and AVC/H.264 4:2:2 HDTV support. The project is using the Newtec NTC/7044 high end DVB-S2 demodulator board.

The NTC/7044 demodulator board from Newtec was chosen for the project as it is able to process data rates up to 155 Mbit/s and operate in 16 APSK and 32 APSK high-order demodulation schemes. It has also been specifically designed for the type of contribution and distribution applications that the HVD6100 IRD will provide to satellite, broadcast and telecoms operators.

Mr. Koichi Masaki, General Manager of the Multimedia Systems Division at NTT Electronics, said: "We are extremely proud of the breakthroughs we have made during the development of the HVD6100 IRD, and we greatly appreciate the fast response and dedicated support we have received from Newtec. The company is recognised as an industry leader in the development of DVB-S2 technology, and their NTC/7044 demodulator board met all of our requirements, performing to a consistently high standard."

Max d'Oreye, VP Professional Equipment of Newtec said: "NTT Electronics is a leader in the broadcasting market and we are delighted to be working with them on this project. The extended capabilities of our DVB-S2 demodulator boards fit perfectly with the very high performance IRD product of NTT Electronics and we look forward to seeing the HVD6100 being used by broadcasters in the very near future."

About NTT Electronics

NTT Electronics is a market leader in the fields of digital video, photonics and broadband networking. As a member of the NTT Group, one of the world's leading telecommunications companies, NTT Electronics develops and supplies LSI devices and equipment incorporating superior, state-of-the-art technology for video processing and communications. The company's video compression technologies are adopted by many broadcasting stations and are highly rated in both domestic and overseas markets. Under the slogan of "Creator of Real High Definition", the company has been strongly supporting broadcasting stations to enable the transmission, editing and broadcasting of high-quality videos.

For more information please visit: www.nel-world.com/products/video/index.html
Newtec Communications GmbH
Newtec is the European market leader in Satellite Communications, offering highly reliable products and solutions including DVB-S2 modulators and modems, Digital TV & Radio Distribution and Exchange networks, IP Broadband Access Networks as well as software solutions for the optimization of Internet traffic to customers worldwide.

With its ambitious policy of re-investment in R&D, Newtec is recognized as a forerunner in several innovative satellite communication technologies, which have been published as industry standards (DVB, DVB-S2, DVB RCS and iSatTV Cenelec pr EN50478).

Established in 1985, and headquartered in Belgium, the company has regional offices located in Stamford (US), Singapore (Singapore), Beijing (China), Dubai (UAE) and São Paulo (Brazil). Newtec's Tellitec® IP software products for Internet traffic optimization and data communication are engineered in Newtec's research and development facilities in Berlin (Germany). Newtec's subsidiary TurboConcept in Brest (France), develops Intellectual Property Cores for turbo and LDPC building blocks.

For more information please visit: www.newtec.eu Newtec's new products and technologies will be demonstrated at CommunicAsia show 2009 in Singapore from June 16th to 19th at their booth 6B2-01 (hall 6).
Press releases you might also be interested in
Weitere Informationen zum Thema "Kommunikation":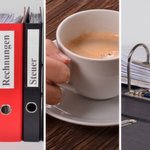 Workplace 2025 – Radikale Veränderung voraus!
Al­les und je­der ist mit­ein­an­der ver­netzt, mo­bi­ler Da­ten- und In­for­ma­ti­ons­aus­tausch Gang und Gä­be, selbst das so­zia­le Mit­ein­an­der folgt den neu­en Re­geln nach Fle­xi­bi­li­tät und stän­di­ger Ver­füg­bar­keit. "Hy­per­kon­nek­ti­vi­tät" be­stimmt jetzt und noch viel mehr in Zu­kunft un­ser Le­ben und Ar­bei­ten.
Weiterlesen