CaplanTM: Capacity Planning and beyond
Milan

, (PresseBox) -
A recent research note (IT Resource Planning: Going Beyond Capacity Planning, 17 February 2009) from Gartner analysts (Haight, Govekar and Weiss) states that "IT organizations need to look not only beyond performance data for their planning purposes, but they also need to be able to evaluate more than just technology-related resources. IT resource planning (ITRP) will address these advanced requirements ... The growing adoption of virtualization (and related technologies, such as cloud computing), plus changing organizational and process demands, will force a reassessment of traditional capacity planning and related IT planning functions."

There are two major forces behind the evolution to the next generation of IT infrastructure and resource planning technology: first, the need for IT organizations to incorporate a multi-dimensional approach in order to enable end-to-end modeling based on both IT and business-related resources; second, the rapid adoption of virtualization, that requires the ability to cope with dynamically changing workloads in shared-resource environments.

Neptuny has since long recognized that the traditional approach to Capacity Planning tools was not longer sufficient to cope with the evolution of IT infrastructures and processes.

CaplanTM, Neptuny flagship product, provides a business-aware Capacity Planning solution for large data centers and networks that is already aligned to the ITRP evolution.

CaplanTM architecture has been designed to enable an holistic, structured and automated Capacity Management process. CaplanTM can store and process both IT (e.g. physical and virtual servers, networks, storage, databases) and non-IT metrics (e.g. financial and facility) in a centralized Capacity Database (CDB, or CMIS in the ITIL v3 terminology) that are required to support a full IT Resource Planning. Moreover, CaplanTM agent-less architecture and out-of-the-box connectors to major operational management (including Event Management) and ITSM tools (including CMDB systems) allow a short deployment time and zero impact on the managed (business-critical) environments.

More recently, CaplanTM has followed the evolution of how modern data centers are designed and managed, and in particular the challenges deriving from consolidation and virtualization initiatives. CaplanTM enables safe consolidation planning and support optimal workload placement for environments based on heterogeneous virtualization technologies. CaplanTM enables customers to easily identify the best candidates and target servers, to define the optimal allocation of resources and it assigns the appropriate resources (e.g. number of virtual CPU cores, allocated memory, reserved/share/limit for virtual CPU and memory), whilst respecting both technical and business constraints.

CaplanTM has been adopted by major enterprise customers to allow IT managers to break the silo approach of the traditional Capacity Planning tools and enable IT decision makers to rationalize and plan both IT and business-related resources. CaplanTM success has already been announced in a recent Technology Audit from the Butler Group as being "the future in Capacity Planning".

"We belive that CaplanTM is the best solution for gradually embracing the new approach to Capacity Planning and for finally being able to deal with the facets required by a full IT Resource Planning" - says Giuseppe Nardiello, Caplan Product Manager.
Neptuny
Neptuny provides Performance Optimization solutions for IT infrastructures and Digital Media services. Neptuny solutions have been proven to provide sensational ROI by means of optimization and capacity management initiatives. For more than a decade, Neptuny expertise and technologies have been crucial to help customers in different industries (Telco, Banking, Insurance, etc.) to improve the business outcome of their infrastructure and services. Neptuny product lines include: CaplanTM, the business-aware Capacity Planning solution for large data centers and networks, and ContentWise, the real-time recommendation engine for Digital Media.
Press releases you might also be interested in
Weitere Informationen zum Thema "Software":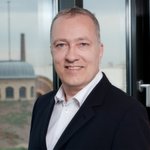 Rückblick und Ausblick auf den Cloud-Markt
Die Cloud wird 2018 smar­ter und ver­netz­ter, wächst noch stär­ker mit Re­chen­zen­t­ren und dem In­ter­net der Din­ge zu­sam­men und ent­wi­ckelt sich zum in­te­gra­len Be­stand­teil von Ser­vice­an­ge­bo­ten. Im In­ter­view er­läu­tert And­reas Weiss, Di­rek­tor Eu­ro­C­loud Deut­sch­land_eco e. V., die­se und wei­te­re Cloud-Trends für 2018 und wirft auch ei­nen Blick auf wich­ti­ge Ent­wick­lun­gen des ver­gan­ge­nen Jah­res.
Weiterlesen