NEC Contributes to Success of Transportation and Logistics Pilot between China and US
Pilot conducted by global RFID standardization organization EPCglobal
Tokyo

, (PresseBox) -
NEC Corporation has participated as a solutions provider in an international transportation and logistics pilot carried out on a route from Shanghai to Los Angeles. The pilot was conducted by the Transportation and Logistics Services Industry Action Group of EPCglobal(1), the global RFID standards organization. Utilizing WebOTX RFID Manager, the RFID middleware product, NEC has significantly contributed to the success of the pilot by playing a leading role in the development of pilot systems complying with EPCIS(2) specifications created byEPCglobal.

The goal of the pilot was to determine whether technical specifications created by EPCglobal contributed to realization of more advanced and efficient international logistics processes, with a view toward the application of these specifications in practical systems. The pilot was supported by numerous international logistics companies, solutions providers, hardware vendors, and others.

Specifically, the pilot targeted processes related to the transportation of tires - produced in China by a leading American agricultural equipment manufacturer - from China to the U.S. The pallets and containers used for loading the tires were equipped with RFID tags conforming to EPCglobal standards. Information based on the RFID tags read by RFID reader/writers installed at various checkpoints, including factories, warehouses and port terminals, was shared in real time among the companies involved, in order to track and trace the cargo throughout the transportation process.

The results of the pilot confirmed that it was possible to share and visualize, in real time, the time, date, location, and status of the cargo at every step throughout the transportation process, including handover of cargo by shippers and logistics companies and the arrival of containers at port terminals.

A number of functions to fulfill the requirements from real-world operations were evaluated in the pilot. For example, based on standard transport times between checkpoints and time limits set by the shipper, an alarm sounds if the specified time limit has expired and the cargo has not reached the next checkpoint. In this way, the pilot confirmed that a distribution model using EPCIS was effective in resolving issues faced by the international logistics industry, such as creating more accurate distribution plans and enabling a rapid response to changes in these plans.

NEC contributed to the success of the tests as follows:
(1)Dramatically increased the efficiency of the system development through the utilization of the RFID middleware product WebOTX RFID Manager. The system was constructed in a short time using the WebOTX RFID Manager Information Service application development framework, which was one of the first RFID middleware products in the world to obtain EPCIS certification from EPCglobal in October, 2007.
(2)Played a leading role in the development of pilot systems suited to real-world operations. Using its extensive know-how in the development of products conforming to EPCglobal specifications and its experience in the implementation of such products, NEC contributed to the testing of the international distribution system model's effectiveness by designing and developing an EPCIS-based logistics management application system that was suited to real-world logistics processes.

"NIPPON YUSEN KABUSHIKI KAISHA NYK LINE and Monohakobi Technology Institute are extremely pleased that NEC actively supported this project and contributed to the success of the international transportation and logistics pilot which were conducted by the EPCglobal Transportation and Logistics Services Industry Action Group, "said Naotaka Ishizawa; Project Manager, Technical Strategy Group, Monohakobi Technology Institute.. "We are confident that NEC and its WebOTX RFID Manager, an RFID middleware product that conforms to EPCglobal specifications, will play an important role in the development of RFID solutions in the transportation and logistics industry."

"There are many parties involved in international transportation and logistics industry, including shippers, forwarders, carriers, trucking companies, and port terminal operators, in fields such as settlement (banks for international settlement) and official procedures (customs and quarantine). As a result, it is considered that standardization in this industry is difficult. In this global pilot project, it is not only shown directions for improvements in the practical aspects of international standards developed by EPCglobal, but also taken a significant first step toward applying these standards in a more complex field of door-to-door (international multimodal) transport, "said Shin-ichi Ishii; Senior Consultant, Business Transformation Consulting Department, Nomura Research Institute, Ltd. "It has also made a very notable contribution to the creation of international standards originating in Japan. This pilot project has been extremely successful, and EPCglobal's activities in the industry have gained worldwide acclaim. We would like to express our appreciation to NEC, which played a leading role in the development and operation of the system used in this pilot project, and ask for their continued assistance with regard to the Transportation and Logistics Services Industry Action Group."

Monohakobi Technology Institute is a part of the NYK LINE Group and one of the co-chairs of the EPCglobal Transportation and Logistics Services Industry Action Group (TLS IAG). Nomura Research Institute, Ltd. is one of the co-chairs of the EPCglobal TLS IAG Import/Export Working Group. Monohakobi Technology Institute and Nomura Research Institute, Ltd. were members of the project leadership team for this international transportation and logistics pilot.

Based on the results of the pilot, NEC will continue to actively develop and offer products that support EPCglobal standards, thereby contributing to greater traceability in global transportation and logistics operations using RFID technologies.

Notes
(1) EPCglobal:
The world's largest standardization organization; involved in the standardization of RFIDs. Positioned as a subsidiary organization of GS1, a non-profit international standardization group, EPCglobal promotes the proliferation of EPC (Electronic Product Code), which are industry-leading standardization specifications that enable the visualization of supply chains.
(2) EPCIS (EPC Information Services)
An international standard interface, specified by EPCglobal to enable companies to share data regarding the movement and status of "objects" that have been supplemented using RFID tags.
NEC Deutschland GmbH
NEC Corporation is one of the world's leading providers of Internet, broadband network and enterprise business solutions dedicated to meeting the specialized needs of its diverse and global base of customers. NEC delivers tailored solutions in the key fields of computer, networking and electron devices, by integrating its technical strengths in IT and Networks, and by providing advanced semiconductor solutions through NEC Electronics Corporation. The NEC Group employs more than 150,000 people worldwide. For additional information, please visit the NEC home page at: http://www.nec.com
Press releases you might also be interested in
Weitere Informationen zum Thema "Kommunikation":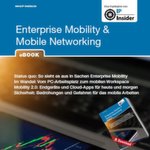 eBook "Enterprise Mobility & Mobile Networking" verfügbar
Mit der oft be­schwo­re­nen Di­gi­ta­li­sie­rung geht der Trend zur Nut­zung mo­bi­ler End­ge­rä­te – ganz gleich, ob es sich um Mo­bil­te­le­fo­ne, Ta­b­lets, No­te- und/oder Chro­me­books han­delt – un­ge­b­remst voran. Das Bu­si­ness ver­langt Mo­bi­li­tät, was IT-Ver­ant­wort­li­che wie Ad­mi­ni­s­t­ra­to­ren vor gro­ße Her­aus­for­de­run­gen stellt.
Weiterlesen