Nanogate AG gains its first major U.S. customer Long-term contract with one leading U.S. bathroom fixtures company
International business in NAFTA zone expanding significantly – Volume of orders in millions
Saarbrücken

, (PresseBox) -
Nanogate AG (ISIN DE 000A0JKHC9) is penetrating the U.S. market: in the future, the nanotechnology company will provide multifunctional surfaces for various product lines manufactured by a leading bathroom fixtures company. The contract spans several years and stipulates minimum sales which are to increase year by year. The conclusion of the contract considerably boosts Nanogate's international business and bears out its rollout strategy.

The long-term cooperation has a minimum term of several years and provides for further formal extension options. It also stipulates minimum sales which are to increase each year. The contract for the NAFTA zone (USA, Canada, Mexico) entails, for example, coating glass surfaces with an invisible, eco-friendly finish which repels water, limescale and dirt, protects them from glass corrosion and is easy to clean. Nanogate developed the necessary technology platforms and has been marketing them successfully in various applications in Europe since 2000. The U.S. firm is one leading global manufacturer of bathroom products in the NAFTA zone and employs thousands of people around the world. New products are set to be presented on the market before the year is out. In operational terms, the cooperation will come under the remit of the new Buildings/Interiors segment.

"With this contract, we are considerably consolidating both international business and the new Buildings/Interiors segment" explained Ralf Zastrau, Chairman of the Management Board of Nanogate AG. "The agreement bears out our strategy of focusing on attractive sectors and tapping these on an international scale." Nanogate expects its customer base to grow further in the course of the current year, especially abroad. In this connection, the company hopes to benefit from the future programme NEXT, which was presented in April 2007 and entails sharpening its industry focus, especially in the fields of buildings/interiors, automotive/mechanical engineering, sport/leisure and functional textiles (in the course of the year). "We can boast high-performance technologies for these high-volume markets which enable us to offer fast implementation and high-margin applications" Zastrau added.
NC Gesellschaft e.V.
Nanogate ist ein international führender Enabler im Wachstumsmarkt Nanotechnologie und öffnet damit für seine Kunden das Tor zu dieser Technologie. Das Unternehmen mit Sitz in Göttelborn (Saarland) ermöglicht (enabled) die Programmierung und Integration von zusätzlichen Funktionen (z.B. antihaftend, antibakteriell, korrosionsschützend, ultragleitfähig). Somit schafft Nanogate für seine Kunden Wettbewerbsvorsprung durch Produktveredelung mit chemischer Nanotechnologie. Nanogate deckt bereits ein breites Branchen-, Funktions- und Substratportfolio auf Basis von Technologieplattformen ab. Das Unternehmen bildet so die entscheidende Schnittstelle für die Kommerzialisierung der chemischen Nanotechnologie, schließt die Lücke zwischen Ausgangsstoffen sowie der industriellen Umsetzung in Produkte und konzentriert sich als Enabler auf eines der wirtschaftlich attraktivsten Segmente der Branche. Als Innovationspartner bietet Nanogate zahlreiche Leistungen entlang der Wertschöpfungskette: von der Entwicklung und Produktion innovativer Nanokomposite und nanostrukturierter Materialien hin zu leistungsstarker Innovationsunterstützung und Produktintegration.

Die Nanogate-Gruppe hat derzeit insgesamt 72 Mitarbeiter (Stand: 01.09.2008) und zählt seit dem operativen Start im Jahr 1999 zu den Vorreitern der Nanotechnologie. Nanogate ist wachstumsstark und seit dem Geschäftsjahr 2004 profitabel: Im Geschäftsjahr 2007 steigerte das Unternehmen den Konzernumsatz um rund 32,8 Prozent auf etwa 10,4 Mio. Euro. Das Ergebnis vor Steuern (EBT, nach IFRS) erhöhte sich um etwa 32,8 Prozent auf rund 1,5 Mio. Euro. Das Unternehmen verfügt über erstklassige Kundenreferenzen (beispielsweise ABB, Bosch-Siemens Haushaltsgeräte, Kärcher, Koenig & Bauer) und langjährige Erfahrungen in verschiedenen Branchen und Anwendungen. Außerdem bestehen strategische Kooperationen mit internationalen Konzernen wie etwa Dow Corning. Zum Konsolidierungskreis der Nanogate-Gruppe zählen die Nanogate Advanced Materials GmbH, die sich auf komplexe Anwendungen wie Hochleistungsoptiken spezialisiert hat, sowie eine Beteiligung mit Mehrheitsoption an der Holmenkol AG.
Press releases you might also be interested in
Weitere Informationen zum Thema "Forschung und Entwicklung":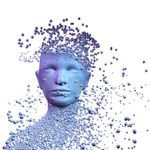 Mehr Transparenz bei Künstlicher Intelligenz
Künst­li­che In­tel­li­genz (KI), eng­lisch Ar­ti­fi­cial In­tel­li­gen­ce (AI), hat bis­her ein Tran­s­pa­renz­pro­b­lem: Läuft der AI-Ser­vice über­haupt? Was macht der AI-Ser­vice? Wor­auf greift er zu? Spe­zi­el­le Moni­to­ring-Di­ens­te hel­fen bei der Über­wa­chung Künst­li­cher In­tel­li­genz.
Weiterlesen