Time to ReThink Guaranteed Delivery
Andover, Massachusetts

, (PresseBox) -
Napatech, the world's largest vendor of intelligent adapters for network monitoring and analysis, today released the latest brief in its Time to ReThink series of insights into challenges facing network monitoring and analysis appliance vendors and users. In "Time to ReThink Guaranteed Delivery", Napatech focuses on the challenge of ensuring zero packet loss delivery to the analysis application when designing network appliances.

"For network monitoring and analysis, you need to see all the data, otherwise the analysis is undermined", stated Henrik Brill Jensen, CEO, Napatech. "Guaranteed packet capture, such as Napatech intelligent network adapters provide, is a necessary first step, but it is not sufficient. To ensure guaranteed delivery to the analysis application with zero packet loss, the network appliance designer needs to ensure that the analysis application itself is designed properly and that the server is configured properly."

In the brief, Napatech outlines a number of potential causes of packet loss that can arise which relate to analysis application software design, to modern server configuration to thermal dissipation issues.

"Through our work with over 100 OEM vendor customers, we have been exposed to many of these issues in the past and have incorporated this knowledge into the design of our network adapters as well as our support to OEM vendor customers during their design and integration phases", continued Jensen. "All of these issues can be addressed through careful consideration during design".

Napatech intelligent network adapters provide 100% packet capture with zero packet loss, but also provide a number of additional features that address the issues outlined in the brief. This includes intelligent multi-CPU distribution to up to 32 CPU cores, on-board buffering, NUMA awareness and a self-cooling design.

"Thermal issues are one of the most interesting topics covered in the brief", added Jensen. "This is a good example of a solution to one issue impacting another. Modern servers are designed to be "green" and thus minimize the use of fans. This saves power, but results in next to no airflow to PCIe slots, which in turn can lead to issues in dissipating heat from network adapters. We discovered some years ago and have thus designed our network adapters to be self-cooling so they can operate even in these demanding environments."

To explore this topic in more detail visit www.napatech.com

For more information visit www.napatech.com
Napatech A/S (HQ)
Napatech is the leading OEM supplier of 40 GbE, 10 GbE and 1 GbE intelligent adapters for real-time network analysis with over 100,000 Ethernet ports deployed. Napatech network adapters provide real-time packet capture and transmission with full line-rate throughput and zero packet loss no matter the packet size. Intelligent features enable off-load of data traffic processing and packet analysis normally performed in the CPU. This results in more processing power for the network monitoring, analysis, management, test, measurement, security or optimization application being supported. Napatech has sales, marketing and R&D offices in Mountain View (CA), Andover (MA), Washington D.C., Tokyo (Japan), Seoul (South Korea), Sao Paolo (Brazil) and Copenhagen (Denmark).


Press releases you might also be interested in
Weitere Informationen zum Thema "Netzwerke":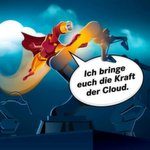 Big Data durchs Nadelöhr
Ether­net ge­winnt als Kom­mu­ni­ka­ti­ons­stan­dard in der Au­to­ma­ti­on rasch an Bo­den. Da­bei wer­den die Feld­teil­neh­mer im­mer klei­ner und sol­len im­mer höhe­re Da­ten­ra­ten ver­ar­bei­ten kön­nen. Die Ver­bin­dungs­tech­nik muss hier Schritt hal­ten. Ei­ne neue Hel­din soll das rich­ten.
Weiterlesen