Building Intelligent Mobile Data Services Using Deep Packet Inspection
ANDOVER

, (PresseBox) -
New whitepapers released by Napatech suggest that Deep Packet Inspection technology can be used to help mobile carriers offer more intelligent mobile data services than "flat-rate" and thereby ensure that mobile revenues keep pace with growing network traffic.

Deep Packet Inspection systems can extract the relevant information from Ethernet and the protocols encapsulated by Ethernet (e.g. IP, TCP and UDP) that can then be used to manage networks, services and billing.

In "Building Intelligent Mobile Data Services using Deep Packet Inspection", Napatech provides a case for using Deep Packet Inspection technology to offer more customer friendly and intelligent services that build loyalty and ensure a fair pricing model for both consumer and carrier.

One of the ways of implementing such a Deep Packet Inspection system is to use Deep Packet Capture technology. Many Deep Packet Inspection systems are based on proprietary hardware development, but by using Deep Packet Capture technology, it is possible to use standard, off-the-shelf PC server platforms. This provides a powerful, yet cost-effective hardware platform for system development.

Napatech's whitepaper "Scaling Policy Enforcement and Deep Packet Inspection" shows how scalable and cost-effective systems can be developed based on standard off-the-shelf PC server hardware. Napatech intelligent network adapters provide the Deep Packet Capture capability needed to monitor network and service usage in real-time. Deep Packet Capture provides fast extraction of network and service management information at line-speed with zero data loss.

"Real-time monitoring and analysis is the key to more intelligent networks and service offerings", said Erik Norup, President, Napatech Inc. "It enables our OEM customers to develop Deep Packet Inspection and Policy Enforcement solutions that can react immediately to changes in customer behavior and needs and thereby provide an opportunity for carriers to provide superior customer service."

For a copy of these whitepapers visit www.napatech.com/resources/white_papers.html

For more information, visit Napatech at stand 2G28 at the GSMA Mobile World Congress from the 14th to the 17th of February or contact Napatech at www.napatech.com.
Napatech A/S (HQ)
Napatech is the leading OEM supplier of multi-port 10 GbE and 1 GbE intelligent adapters for real-time network analysis with over 70,000 Ethernet ports deployed. Napatech network adapters provide real-time packet capture and transmission with full line-rate throughput and zero packet loss no matter the packet size. Intelligent features enable off-load of data traffic processing and packet analysis normally performed in the CPU. This results in more processing power for the network monitoring, analysis, management, test, measurement, security or optimization application being supported. Napatech has sales, marketing and R&D offices in Mountain View (CA), Andover (MA), Washington D.C., Tokyo (Japan) and Copenhagen (Denmark).

Press releases you might also be interested in
Weitere Informationen zum Thema "Netzwerke":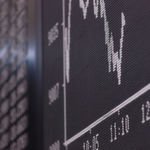 PWC-Studie:Das sind Deutschlands wertvollste Firmen
Die Wirt­schafts­prü­fer von Pri­ce­wa­ter­hou­se Co­o­pers (PWC) ha­ben ein Ran­king der er­folg­reichs­ten Un­ter­neh­men nach Bör­sen­wert ver­öf­f­ent­licht. In den deut­schen Top 10 ist IT-In­du­s­trie zwei Mal ver­t­re­ten.
Weiterlesen