Nanotron´s nanoLOC TRX Transceiver adds Real Time Ranging feature to new Spotme device
Indoor Ranging for PDA handheld with nanoLOC TRX ranging technology inside
Berlin

, (PresseBox) -
Nanotron Technologies, a leading provider of wireless location based solutions, today announces the successful integration of its 2.4 GHz nanoLOC TRX CSS radio chip into the new generation of Spotme PDA handheld devices manufactured by Swiss based Shockfish SA.

Spotme features state-of-the-art wireless handheld devices that are designed for supporting meeting and event management to ensure optimized information flow and conference productivity. With the integration of Nanotron s robust nanoLOC TRX transceiver, the Spotme PDA enables conference participants to reliably locate business partners in a time pressured, fast-paced business environment. It is now possible e.g. to track who is attending individual sessions at a conference to correctly distribute continuous education credits. Thus, both conference attendees and event hosts benefit from the stream-lined process flow originating from the implementation of Real Time Location Systems (RTLS). Precise real time indoor ranging is a unique nanoLOC feature which cannot be achieved by conventional positioning techniques such as e.g. GPS systems. The devices have been successfully operated at several events with more than 100 people in an indoor conference environment. Accuracy of about 1- 2m with a range up to about 100m have been achieved. The Spotme devices include an RFID card reader, a color screen, a sliding keyboard, a wireless microphone and speaker in order to provide a range of services from participant networking to live voting as well as managing electronic feedback forms.

"The first generation of Spotme has been successfully used at conferences worldwide since 2001. However, with the ranging and location features from Nanotron s nanoLOC TRX its successor has enabled rapid growth of Spotme s business, convincing customers such as the high profile World Economic Forum, ICBI or Alstom", says Dr. Frank Schlichting, Director Application Engineering at Nanotron Technologies GmbH.

"Participants simply expect the newest and best innovations in the world in order to plan their conference activities most efficiently. Spotme uses the latest advances in wireless communication technology to provide on-site communication services that facilitate real time networking and idea exchange. The advent of nanoLOC s ranging capabilities provides a benchmark for modern wireless location techniques", expresses Bänz Ledin, Managing Director at Shockfish SA.

About Shockish SA

Shockfish designs and builds a complete wireless communication system specifically for meetings and events from 200 to 5'000 participants. The centerpiece of the system is a wireless "Spotme" device with unique functions such as "People Radar" and "Spotting". Spotme's unrivalled utility and ease of use have made it a success with organizers and participants. Shockfish's revenue comes from providing Spotme as a service to corporations, commercial conference organizers and associations such as FT Conferences, Siemens, IIR, IMD, Fortis, Allergan, Nestlé, the European Venture Capital Association and Deloitte.
Nanotron Technologies GmbH
Nanotron Technologies is a leader and innovator in the design, manufacturing and sales of world-class wireless products for manufacturing, logistics and healthcare applications. These products include integrated circuits, modules, and board level subsystems based on its patented Chirp transmission system. Chirp technology guarantees high robustness and ultra-low energy consumption. Nanotron's Chirp technology is part of the IEEE 802.15.4a standard for wireless PANs. The company's key product, nanoLOC, works in the license-free ISM band at 2.4 GHz, and was developed for the booming RTLS, sensor networking and industrial control markets. Nanotron Technologies was founded in 1991 and is an active member of IEEE, ISO, EPC-Global and the ZigBee alliance. The company is headquartered in Berlin, Germany.
Press releases you might also be interested in
Weitere Informationen zum Thema "Netzwerke":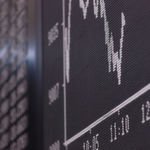 PWC-Studie:Das sind Deutschlands wertvollste Firmen
Die Wirt­schafts­prü­fer von Pri­ce­wa­ter­hou­se Co­o­pers (PWC) ha­ben ein Ran­king der er­folg­reichs­ten Un­ter­neh­men nach Bör­sen­wert ver­öf­f­ent­licht. In den deut­schen Top 10 ist IT-In­du­s­trie zwei Mal ver­t­re­ten.
Weiterlesen