Nanogate receives major million-euro order in systems business with enhanced plastic components
Quierschied-Göttelborn

, (PresseBox) -
Order volume worth more than EUR 20 million – Complete responsibility for system, from design to enhanced components for luxury vehicles – Transaction for stake in plastics specialist Goletz successfully completed

Nanogate AG, a leading international integrated systems provider for high-performance surfaces, is progressing with the expansion of its business with enhanced plastic components faster than expected: The Group has received a multi-year order from a luxury car manufacturer. The order volume is worth more than EUR 20 million. Nanogate will start delivering high-quality interior parts for the centre console of an SUV in 2017. Meanwhile, the company has also formally completed its acquisition of a majority stake in the plastics specialist Walter Goletz GmbH, as per its announcement in April 2016.

Nanogate AG's CEO, Ralf Zastrau, commented: "Enhanced plastic components with the highest optical quality are an important driver of sales for Nanogate. The expansion of our business is going significantly faster than we initially expected thanks to the major new order. The project will begin in 2017 and will considerably strengthen our market position. The agreement with a leading luxury car manufacturer also demonstrates how good our strategic alignment is. Our expertise and strong mass production business is based on three pillars, which we have continuously strengthened in recent years: Materials engineering, production and process engineering as well as product and components engineering. Our subsidiaries Vogler and Goletz are implementing the new project together – a significant milestone for our new equity holding."

Expansion of business with enhanced components

Nanogate will benefit from the expansion of its value chain with the major new order. As an innovative partner to major companies, Nanogate provides a full range of services – from developing and designing the component, to manufacturing the high-tech component, right through to multifunctional enhancement. The complex component for the centre console of an SUV consists of several elements, such as panels and control elements for the air conditioning system.

Transaction to acquire majority stake in Goletz completed

Meanwhile, Nanogate has also completed the transaction to acquire a 75 % stake in the plastics specialist Walter Goletz GmbH, after the transaction was agreed upon back in April.

The transaction expands Nanogate's system expertise in the area of high-demand plastic components. The new equity holding has a strong market position especially in smaller and mid-size, design-oriented plastic components, while the subsidiary Plastic-Design has until now been specialised in larger components for the automotive industry, for example. Goletz also has expertise in metallisation and surface enhancement. Goletz supplies customers in the automotive, electronics and domestic appliances industries. In addition, Goletz operates in the area of medical technology applications via a subsidiary.

Disclaimer:

This publication constitutes neither an offer to sell nor an invitation to buy securities. The shares in Nanogate AG (the "Shares") may not be offered or sold in the United States or to or for the account or benefit of "U.S. persons" (as such term is defined in Regulation S under the U.S. Securities Act of 1933, as amended (the "Securities Act")). No offer or sale of transferable securities is being made to the public outside Germany.
Nanogate AG
Nanogate (ISIN DE000A0JKHC9) is a leading international integrated systems provider for high-performance surfaces. The Group, which is based in Göttelborn (Saarland), enables the programming and integration of additional properties - such as non-stick, scratchproof and anti-corrosive - into materials and surfaces as well as enhanced plastic components. True to its slogan 'A world of new surfaces', Nanogate opens up the diverse possibilities of multifunctional surfaces based on new materials for companies in a wide range of industries.

Nanogate provides its customers with technologically and optically high-quality systems. To do so, the company uses its extensive expertise in innovative materials. The aim is to improve customers' products and processes by means of high-performance surfaces while achieving environmental benefits. The Group concentrates on attractive sectors such as automotive/transport, mechanical/plant engineering, buildings/interiors and sport/leisure as well as on the strategic growth areas of advanced polymers and advanced metals. Nanogate has a unique combination of extensive materials expertise paired with comprehensive, first-class process and production know-how. As a systems provider, Nanogate offers services throughout the entire value chain, from the purchase of raw materials, to the synthesis and formulation of the material systems, right through to the enhancement and production of the finished surfaces. The Group focuses primarily on optically high-quality plastic and metal coatings for all surface types. Its value drivers are the opening up of new, international markets, the development of new applications for the strategic growth areas of advanced polymers (innovative plastics, e.g. glazing) and advanced metals (innovative metal enhancements) as well as external growth.

The Nanogate Group has first-class references (e.g. Airbus, Audi, August Brötje, BMW, BSH Bosch und Siemens Hausgeräte, Daimler, FILA, Jaguar, Junkers, Porsche, Volkswagen). Several hundred projects have already gone into mass production. The company also has strategic partnerships with many international corporations. Nanogate comprises Eurogard B.V., GfO Gesellschaft für Oberflächentechnik AG, Nanogate Industrial Solutions GmbH, Nanogate Textile & Care Systems GmbH, Nanogate Glazing Systems B.V. and Vogler GmbH, as well as majority stakes in Plastic-Design GmbH and Walter Goletz GmbH. There are also subsidiaries in the US and in Turkey.


Press releases you might also be interested in
Weitere Informationen zum Thema "Produktionstechnik":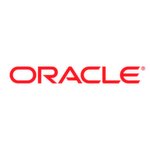 Oracle baut IoT Cloud weiter aus
Ne­ben be­reits vor­han­de­nen Fea­tu­res wie Aug­men­ted Rea­li­ty, Ma­chi­ne Vi­si­on, Di­gi­tal Twin und au­to­ma­ti­sier­ter Da­ta Sci­en­ce er­wei­tert Or­a­c­le sei­ne IoT Cloud um ei­ne Viel­zahl an wei­te­ren In­du­s­trie-4.0-Funk­tio­nen.
Weiterlesen