Nanotechnology is moving from the lab to the field
With 1.8 billion U.S. dollars, the nanomarket stands to soon outdo IT and telecom combined
Zurich/St.Gallen

, (PresseBox) -
Nanotechnology has definitely arrived in the world of commercial applica-tions. An increasing number of businesses are using nanotechnological processes to launch innovative new applications and products, be it in the field of medical devices, solar power generation, or functional textiles. At the sixth NanoEurope 2008, which will be held in St.Gallen on September 16 and 17, the potential offered by nanotechnology will become evident. "This is the innovation engine of the future," said Dr. Jörg Güttinger, managing director of the Nano-Cluster Bodensee, when he briefed the media on the NanoEurope at the Swiss Institute of Technology (ETH) in Zurich.

Solar technology, energy storage systems, textiles, medical devices, foods, and industry are mar-kets which even today and to an even greater extent in the future will be boosted by nanotechnolo-gy. Alone in the area of products which can be improved with the aid of nanotechnological effects (so-called nano-enabled products), Lux Research estimates the global market in 2014 to reach 1.8 billion U.S. dollars. This exceeds the entire telecom and IT markets combined.

Promising growth market

For Miroslav Durana, Research Analyst with Credit Suisse, nanotechnology is one of the key tech-nologies of the coming years. Even today, nano-enabled products are available in the marketplace or will be launched soon, for example low-temperature-resistant and waterproof clothing, anti-graffiti wall coatings, or transparent solar cells. By the year 2010, Credit Suisse estimates annual growth in the field of nano-enabled products to reach between 10 and 25 percent.

Also Andreas Widl, Executive Vice President Research and Development with the OC Oerlikon Technology Group, believes nanotechnology is a key technology with a huge potential. The most outstanding example is thin-film silicon technology, with which Oerlikon is currently experiencing a worldwide boom. "Here," says Widl, "nanotechnology has already made it into the field of industrial applications."

Opportunities for industry and for small and mid-size businesses

According to Margarethe Hofmann-Amtenbrink, the founder and owner of MAT SEARCH Consult-ing, nanotechnology is the science which will permeate all the areas of future developments to the highest degree. Based on nanoscale physical properties, it will produce a large number of new functions. Hofmann-Amtenbrink pointed to the fact that in the future the findings of basic research will have to be more intimately interwoven with other technologies and processes. The knowledge developed by research is to be increasingly adapted so as to become available to small and mid-size businesses and industry. She said that nanotechnology could only serve as a problem solver if it is backed by targeted expertise and if the knowledge of opportunities and risks is properly applied.

Fréderique Neftel, President and CEO of Debiotech SA, mentioned the application of nanotechnol-ogy in medical devices as one big opportunity. He said a milestone in this field, among others, was the development of a nano insulin pump. Ralph Spolenak from the Swiss Association of Materials Science and Technology is convinced that the materials of the future must be found and researched today. In view of the large potential of commercial applications, he believes the materials engineering profession must remain attractive in industry. This, said Spolenak, is the only way to ensure that nanotechnology will become the basis of a sustainable development.

NanoEurope: Industry and the research community exchange ideas

On September 16, the sixth NanoEurope will open in St.Gallen. During two days, it will offer the interested specialist public an excellent opportunity to learn about the current state of nanotechnol-ogy in a combination of exhibition, trade show, and conference. Nanotechnology is not only a fascinating research subject and an omnipresent catchword in the scientific-engineering community, but also a significant innovation engine, said Dr. Jörg Güttinger, Managing Director of the Nano-Cluster Bodensee.

Rolf Brun, Trade Show Department Manager of Olma Messen St.Gallen, said the NanoEurope 2008 specialist congress in St.Gallen is the ideal forum where industry and research can meet to discuss innovations and commercialization strategies. The NanoEurope is the meeting platform of research, industry, and the public at large, where the intersections and prospects of the new tech-nology are discussed and explained.

Information for visitors and exhibitors of the NanoEurope 2008 is available at www.nanoeurope.com.
Nano-Cluster Bodensee
Following last year's successful event, which was attended by some 3,500 visitors from over 40 countries, the NanoEurope will once again this year provide a meeting platform for the interested specialist public. The event in 2008 offers businesses and managers from industry and research institutions a forum for exchanging information on commercialization strategies and investment know-how. In addition, the participants will learn more about the following focal subjects: Multifunc-tional Textiles, Nanobased Electronic and Sensor Systems, and Systems with Functionalized Sur-faces and Structures. Lastly, for the fourth time now, the internationally renowned "NanoRegulation Conference" on voluntary measures in Nano Risk Governance including an international Nano Stakeholder Dialog will be organized as part of the NanoEurope 2008.

At a glance: NanoEurope 2008
Date: September 16 – 17, 2008
Venue: Olma Messen St.Gallen, St.Gallen, Switzerland
Exhibition: Hall 9.1; Congress: Halls 9.1.2, 9.2, and 2.1.
Registration: Via OnlineTicket at www.nanoeurope.com
Press releases you might also be interested in
Weitere Informationen zum Thema "Mikrotechnik":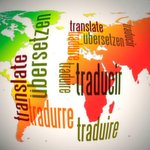 Austauschformate und Standards für die Industrie 4.0
Paral­lel zur Fer­ti­gungs­welt ent­ste­hen der­zeit Platt­for­men für das in­du­s­tri­el­le In­ter­net der Din­ge (IIOT). Mit ih­nen soll es mög­lich sein, Fer­ti­gungs­da­ten zu sam­meln und aus­zu­wer­ten. Pro­b­lem: Für vie­le die­ser Platt­for­men ist der Zu­gang zu Da­ten aus Ma­schi­nen und Pro­duk­ti­ons­an­la­gen schwie­rig. Ab­hil­fe schaf­fen of­fe­ne Stan­dards wie Au­to­ma­ti­onML und OPC UA.
Weiterlesen