3rd generation photovoltaics at the NanoEurope 2007
St.Gallen

, (PresseBox) -
Following the successful 1st Dye Solar Cell Industrialisation Conference (DSC-IC) in Australia last year, the 2nd DSC-IC will be held in St.Gallen, Switzerland on September 11 – 13, 2007 as part of NanoEurope Fair & Conference. The theme is 'From Laboratory to Product'. The conference will be of significant interest to renewable energy investors seeking real data on DSC.

Product designers and architects will gain insight into the advantages of DSC compared to classical photovoltaics. Researchers will gain an understanding of the key industrial criteria to enable better direction of R&D. Government funding agencies will be able to calibrate DSC progress to assist with forward planning. The DSC-IC 2007 official program features Plenary Speaker Prof Michael Graetzel, and an impressive list of Swiss and international keynote speakers from throughout Europe, USA, China, Japan, Korea, Thailand, Australia, New Zealand.

2nd Generation versus 3rd Generation Photovoltaics for today and tomorrow
Dr Juerg Steinmann from OC Oerlikon will present the most recent advances in 2nd generation thin film silicon to set the benchmark for comparison with DSC. Professor Dr Michael Graetzel will then give his plenary address on the current status of R&D into DSC and relate today's art to the first 17 years of DSC. Mrs Sylvia Tulloch Managing Director of Dyesol will summarise the advances made in industrialisation of DSC at the Dyesol Group and highlight the key opportunities for commercial success.

Advances from Government supported projects in Europe and Asia
The conference is fortunate to have representatives from China, Korea, and Thailand presenting updates on key programs in Asia. Professor Dai Son-Yuan, a 'veteran' researcher in DSC will present the second stage of the Chinese MOST sponsored program at IPP, a project that sits side by side with the major Chinese fusion research project. Dr Nam-Gyu Park from KIST, Korea will provide an update on the several industrial development projects in Korea. Dr Chanchana Thanachayanont from NSTDA Thailand will discuss the Thailand government led project for product development and commercialisation. Leading the European presentations, Dr Stefan Nowak from the Swiss Federal Office of Energy will explain the Swiss PV investment program. Dr Julian Randall from Euresearch has the agreeable task to explain the opportunities for DSC under FP7.

Applications of Dye Solar Cells in BIPV: the view from architects and engineers
Demonstrating the commercialisation focus of the conference, we have three presentations on the architectural applications of DSC from the design and engineering perspectives. Renowned BIPV architect, Dr Ingo Hagemann will discuss new perspectives for Building Integrated Photovotaics (BIPV). Dr Hanne Lauritzen from the Danish Technological Institute will present their perspective in light and energy in Scandinavian buildings. The Danish team have been pursuing the advantages of transparency of DSC in architectural applications. Finally, Andreas Bründler, partner in the architectural firm Buchner Bründler AG will present their winning design for the Swiss Pavilion for EXPO 2010 – using DSC panels.

The nanoscale of DSC
Returning to the nanocosm, we have a series of lectures on the different aspects of nanostructure of DSC. Dr Tsuguo Koyanagi from CCIC, Japan will present their range of colloids specifically developed for DSC applications. Dr Satoshi Uchida of Tohuku University, Japan will give an update on their leading R&D activities in non-ruthenium dyes. Dr Thomas Schubert from Ionic Liquids Technologies GmbH will present recent advances in the very important area of ionic liquids. Finally, the 'father' of DSC in Japan, Dr Shozo Yanagida will look at the essential area for stable devices – the behaviour of molecules at the interfaces in DSC.

Analytical approaches to product assurance
A key element of the scientific analysis of DSC devices and of engineering approval is effective measurement and analysis. Dr Juan Bisquert from University Jaume 1 and leader of the Spanish HOPE Project will present validation and applications of performance modelling techniques such as AC Impedance Spectroscopy. Dr Anders Hagfeldt from KTH in Stockholm will provide the latest results from their DSC toolbox measurement and analysis system. Dr Polycarpos Falaras from Demokritos, Greece will provide the first results from measurement and analysis using their recently acquired micro-Raman spectroscopy system.

Poster sessions
As a complement to DSC-IC, a poster session will take place and valuable and highly attractive awards will be presented to the best three posters during the official DSC dinner on 12th September. Approximately 30 posters have been registered. The DSC-IC official dinner will be a unique opportunity to get together with the most renowned people working in the DSC world. The other key social event is the official NanoEurope Networking Event held on the first evening following immediately on the close of the first day of the conference. DSC-IC is sponsored by Dyesol Limited, platinum sponsor of NanoEurope.
Nano-Cluster Bodensee
Following last year's successful event, which was attended by some 3,500 visitors from over 40 countries, the NanoEurope will once again this year provide a meeting platform for the interested specialist public. The event in 2008 offers businesses and managers from industry and research institutions a forum for exchanging information on commercialization strategies and investment know-how. In addition, the participants will learn more about the following focal subjects: Multifunc-tional Textiles, Nanobased Electronic and Sensor Systems, and Systems with Functionalized Sur-faces and Structures. Lastly, for the fourth time now, the internationally renowned "NanoRegulation Conference" on voluntary measures in Nano Risk Governance including an international Nano Stakeholder Dialog will be organized as part of the NanoEurope 2008.

At a glance: NanoEurope 2008
Date: September 16 – 17, 2008
Venue: Olma Messen St.Gallen, St.Gallen, Switzerland
Exhibition: Hall 9.1; Congress: Halls 9.1.2, 9.2, and 2.1.
Registration: Via OnlineTicket at www.nanoeurope.com
Press releases you might also be interested in
Weitere Informationen zum Thema "Produktionstechnik":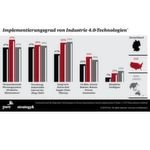 Digitale Transformation hat in Deutschland noch langen Weg vor sich
Ei­ne PwC St­ra­te­gy& Stu­die zeigt: Nur ein Pro­zent der deut­schen Un­ter­neh­men sind di­gi­tal be­son­ders her­aus­ra­gend. Un­ter­neh­men in Asi­en und Ame­ri­ka hän­gen Deut­sch­land bei der Im­p­le­men­tie­rung neu­er Tech­no­lo­gi­en und di­gi­ta­ler Öko­sys­te­me ab. Im­mer­hin soll der Um­satz­an­teil di­gi­ta­ler so­wie di­gi­tal er­wei­ter­ter Pro­duk­te in Deut­sch­land laut der Stu­die von ak­tu­ell 16 Pro­zent auf 22 Pro­zent im Jahr 2023 stei­gen.
Weiterlesen