Myriad's Jbed Java Software Selected by Sony Ericsson for XPERIA(TM) X2 Handset
Tightly integrated Windows Mobile solution delivers 'native-like' experience for Java applications / Network operators can port existing Java apps rather than rewriting for Windows Mobile
DUEBENDORF-ZURICH, Switzerland

, (PresseBox) -
Myriad Group AG, a global leader in mobile technology with software in over 2 billion phones, today announced that Sony Ericsson has selected Myriad's Jbed Advanced Java virtual machine to power applications on the new XPERIA(TM) X2 handset. Jbed, which is deployed in over 300 million mobile handsets, has been seamlessly integrated with Windows Mobile on the XPERIA(TM) X2, enabling Java applications to run like native apps, ensuring an enriched mobile user experience.

The integration of Jbed gives network operators and the developer community the option to create new applications and services in either native Windows or Java. Where Java apps have already been developed, operators are able to port these to the XPERIA(TM) X2 rather than having to create a new Windows Mobile application, delivering advantages of both speed to market and cost savings.

"The XPERIA(TM) X2 is a cutting edge phone which demands highest performance components. Myriad's deep knowledge of mobile Java and the company's experience with the X1 made Jbed Advanced the clear choice when selecting a Java virtual machine for the X2," commented Ib Green, Head of Software, Sony Ericsson Mobile Communications.

The Sony Ericsson XPERIA(TM) X2 is the second handset in the XPERIA(TM) range, running the latest Windows Mobile 6.5 operating system. The handset features advanced email and multimedia capabilities with an improved touch interface and new 3D signature panel, enabling users to benefit from flexible desktop panels designed to categorise business, fun and communication features.

"Java is an excellent platform for mobile developers as it enables cross platform development, helping to reduce development time and costs," said Malcolm Dawe, Chief Product Officer of Myriad. "As an example, network operators with a Javabased mobile music service can offer their unique service experience on the XPERIA(TM) X2 quickly and cost effectively, without the need to reinvent the service."

The Myriad Jbed Advanced implementation delivers the bestperforming Java ME Virtual Machine, as confirmed by JbenchmarkPro, an industrystandard Java ME benchmark that measures user experience and performance. This leading technology from Myriad powered the XPERIA(TM) X2 to the highest JbenchmarkPro score of any mobile phone, outpacing the Symbianbased Nokia N82 smartphone, which is ranked number two. Among Windows Mobile devices, the XPERIA(TM) X2 performs 1.5 times faster than its nearest rival, the HP iPAQ 600 Business Manager, ranked number 16 by JbenchmarkPro. For further comparisons, visit the Jbenchmark website: www.jbenchmark.com
Myriad Group AG
Myriad Group AG is a global leader in mobile technology and has shipped software in more than 2 billion devices. Its comprehensive portfolio includes browsers, messaging, Java, social networking, user interfaces and middleware for all types of mobile phones, from ultralow cost handsets to advanced smartphones.

The company provides both individual components and complete solutions, which enable handset manufacturers and operators to deliver amazing experiences on mobile phones. Myriad also develops USSDbased customer selfcare platforms that deliver over 10 billion messages a year to 220 million mobile users across more than 30 mobile operators worldwide.

Myriad was created from the combination of industryleading companies, Esmertec and Purple Labs. It operates worldwide, with offices in Switzerland, France, UK, USA, China, South Korea, Taiwan, Japan and Australia. Headquartered in Dübendorf-Zürich Switzerland, Myriad is listed on the SIX Swiss Exchange (SIX Symbol: MYRN). For more information, visit www.myriadgroup.com.


Press releases you might also be interested in
Weitere Informationen zum Thema "Software":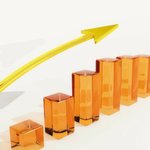 Cloud-Prognosen, damals und heute
Manch­mal tut es gut, sich im Ei­fer des Ge­fech­tes zu sam­meln und ei­nen Schritt zu­rück­zu­t­re­ten, um die Ge­samt­si­tua­ti­on zu er­fas­sen – und mit ein bis­schen Glück stellt man fest, dass sie gar nicht so sch­lecht ist. So je­den­falls stellt sich die ak­tu­el­le La­ge des Cloud Com­pu­tings dar. Man könn­te so­gar sa­gen, dass sich die Prog­no­sen von vor zehn Jah­ren tat­säch­lich be­wahr­hei­tet ha­ben. Und die für 2018?
Weiterlesen