Syscom Inaugurates Asia's Largest Smart Card Manufacturing Facility in Noida to Double Plant Capacity in 3 Years
New Delhi

, (PresseBox) -
.
- Syscom inaugurates a highly cost efficient production facility in NSEZ Noida, near New Delhi.
- Manufacturing facility to cater to global requirement of Telco's and in particular covering South-east Asia, the Middle-East and Africa
- Sagem Orga and Syscom invest heavily in R&D to bring the best in technology to the market
- Market share of 40 to 45% in India.
- Manufacturing capacity of the new plant 200 million cards per year; to be doubled over the next 3 years to meet the market needs.

Syscom Corporation Limited, a subsidiary of Sagem Orga, one of the leading players in the global SIM & smart card business, announced significant investment over the next two years in India. The strategic announcement came on the heels of the inauguration of Asia's largest smart card manufacturing facility located in Noida SEZ to support the growing demand for mobile handsets and network infrastructure especially in India and the Asia Pacific region.

Set up in 1996, Syscom continues to be the leader in the SIM card business in India, as it has been since the beginning of mobile telephony in India. The company enjoys a staggering market share of 40 to 45% in India, with major clientele including telecom operators like Vodafone, Bharti, Idea, Reliance, BSNL and others.

Present on the occasion, Patrick Samier, CEO of Sagem-Orga said "With the Indian telecom industry passing through transformational times, and the mobile telecommunication subscriber base growing at the rate of 65 to 70% per annum, it is indeed an exciting time to be in India. With the addition of new telecom players after the recent release of new telecom licences, the industry is all set for faster expansion, thereby providing further growth opportunities for us in India".

The smart card manufacturing facility spread over 8,000 sqm of land area in the progressive NSEZ, Noida, (Uttar Pradesh) is the largest and first of its kind in Asia Additionally, the new facility will enhance the overall production capacity of Syscom the market leader in SIM cards to 200 million cards per annum. Apart from catering to the needs of Indian customers the facility will also serve to global customers of the Sagem Orga Group covering South-east Asia, the Middle East and Africa.

"Syscom plans to further consolidate its position, and intends to invest to retain market leadership in India, and what better way of demonstrating our commitment than ensuring that the rapidly growing demands of the local market can be met from an in-country production site", said Sanjeev Shriya, Managing Director, Syscom Corporation Limited, and VP Asia-Pacific of Sagem-Orga. "The SIM card market is dynamic and besides the volumes, SIM card capacity and capabilities are also increasing. The manufacturing plant in India will produce full range of SIM cards including up to 256 KB capacity. In 2008 alone, we expect the Indian market to require approximately 250 million SIM cards and by 2010 the demand is expected to touch 500 million", he added.

About Syscom Corporation Limited:

Established in 1996, Syscom Corporation Ltd. is the market leader in the supply of SIM cards and SIM related solutions since the penetration of mobile phones in the Indian market. This company offers innovative, tailor made system solutions on SIM card technology. Syscom serves all of the top regional mobile operators; the list of customers includes Vodafone, Bharti, Idea Cellular, Reliance, BSNL, Dishnet, Grameen, and Hutch Sri Lanka among others. The company is a subsidiary of the global SIM & smart card group Sagem Orga, which itself is a part of the international SAFRAN high-tech group.
Morpho Cards
Sagem Orga is a pioneer and a global leader in the smart card industry. The company develops and implements cutting-edge technology to turn the vision of unbounded mobile communications and integrated digital security into a reality. Sagem Orga's portfolio includes hardware, software, consulting and services, all focused on smart cards for the benefit of consumers and providers in the telecommunications, health, identification and banking areas.

In the telecommunications sector, Sagem Orga's customers include the world's largest wireless carriers. Millions of people benefit from its custom-made solutions for GSM, CDMA and UMTS. With its security technology designed for the health, identification and banking industries, Sagem Orga protects people and their identities around the world and secures electronic communications between government agencies and the citizens and companies they serve. It offers solutions for biometric and electronic identification, electronic ID cards, health cards, drivers' licenses and cashless payment.

Sagem Orga has a worldwide network of subsidiaries, branches and sales partners as well as production facilities incorporating the latest technology in Germany, Brazil, Russia and India. The company has a workforce of over 2,100 people. It is a 100% subsidiary of Sagem Sécurité, part of the international high-tech group SAFRAN, which generates annual sales of more than 12 billion euros with 63,000 employees in over 30 countries.
www.sagem-orga.com
Press releases you might also be interested in
Weitere Informationen zum Thema "Kommunikation":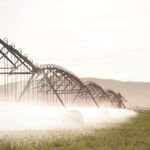 Ericsson startet Kollaborations- und Entwicklungsplattform
Der Kom­mu­ni­ka­ti­ons­spe­zia­list Erics­son hat sei­nen IoT Ac­ce­le­ra­tor Mar­ket­place er­öff­net. Die Platt­form soll An­bie­tern von mo­bil­funk­ba­sier­ten IoT-An­wen­dun­gen den Markt­zu­gang er­leich­tern und den Weg für die 5G-Tech­no­lo­gie eb­nen.
Weiterlesen