Sagem Orga the first company to provide the new Generation 1 electronic health card
Exclusive development for Techniker Krankenkasse drives rollout of the electronic health card
Paderborn

, (PresseBox) -
The smart card expert Sagem Orga, in collaboration with the health insurer Techniker Krankenkasse, has become the first company to develop the next-generation electronic health card. This Generation 1 card will enable Techniker Krankenkasse to test and prove the online capability required of the cards and connected systems at an early stage.

Based on the experience and results from the laboratory and field tests with the existing Generation 0 of the electronic health card, gematik (Gesellschaft für Telematikanwendungen der Gesundheitskarte mbH) created new specifications for a Generation 1 card for the planned nationwide rollout. In partnership with Techniker Krankenkasse (TK), Sagem Orga has now embodied this specification in a fully operational card. Before cards can be issued, it is necessary to prove that the systems of the health insurers can update data on insured persons online on the electronic health card securely and reliably, for example when a person's address changes. This proof of the online capability of the components in the telematics infrastructure is essential for full-scale rollout of the electronic health card. As part of this, TK is involved with other funding agencies in the "ProOnline-VSDD" project. "Even though the telematics infrastructure is not yet in place in the initial reference region at the time of the launch, we want to give the market a card from the outset that can be updated online and so is future-proof," said Frank Siener, Head of Corporate Development at TK.

gematik, which was founded in 2005 by the umbrella organizations of the German health system with the aim of introducing a telematics infrastructure with a new electronic health card, uses complex methods for testing cards to enable their subsequent approval. The Generation 1 card from Sagem Orga is now the first card to undergo testing in the new environment at gematik. Christopher Goulet, Head of Sales for Central and Eastern Europe, Banking, Health and ID, at Sagem Orga, stated: "Early availability of our Generation 1 cards underscores our claim to be the leader in electronic health cards and we believe it can give more security and a new boost to the project. Together with Techniker Krankenkasse, we are setting store by continuous innovation so that we from the industry can help drive optimum rollout of the electronic health card."
Morpho Cards
Sagem Orga is a pioneer and a global leader in the smart card industry. The company develops and implements cutting-edge technology to turn the vision of unbounded mobile communications and integrated digital security into a reality. Sagem Orga's portfolio includes hardware, software, consulting and services, all focused on smart cards for the benefit of consumers and providers in the telecommunications, health, identification and banking areas.

In the telecommunications sector, Sagem Orga's customers include the world's largest wireless carriers. Millions of people benefit from its custom-made solutions for GSM, CDMA and UMTS. With its security technology designed for the health, identification and banking industries, Sagem Orga protects people and their identities around the world and secures electronic communications between government agencies and the citizens and companies they serve. It offers solutions for biometric and electronic identification, electronic ID cards, health cards, drivers' licenses and cashless payment.

Sagem Orga has a worldwide network of subsidiaries, branches and sales partners as well as production facilities incorporating the latest technology in Germany, Brazil, Russia and India. The company has a workforce of over 2,100 people. As a subsidiary of Sagem Sécurité it is part of the international high-tech group SAFRAN, which generates annual sales of more than 12 billion euros with 57,000 employees in over 30 countries.

www.sagem-orga.com

Sagem Sécurité
Sagem Sécurité is a high-technology company in the SAFRAN Group. One of the world's leading suppliers of identity systems, Sagem Sécurité focuses on applications including personal rights and flow management, in particular based on biometrics, a sector in which it is the world leader, secure terminals and smart cards. Its integrated systems and equipment are deployed worldwide and contribute to the safety and security of transportation, data, people and states. Through the SAFRAN Group, Sagem Sécurité is present on all continents.

For more information: www.sagem-securite.com, www.safran-group.com
Press releases you might also be interested in
Weitere Informationen zum Thema "Medizintechnik":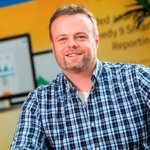 So beeinflusst Machine Learning die Business Intelligence
In mei­nem Ar­beits­le­ben ha­be ich Bu­si­ness In­tel­li­gen­ce (BI) von bei­den Sei­ten ge­se­hen – als Soft­wa­re­ent­wick­ler und als An­wen­der. So ha­be ich ei­nen Ein­blick in die Her­aus­for­de­run­gen ge­won­nen, mit de­nen die je­wei­li­gen Sei­ten kon­fron­tiert sind – bei der Ent­wick­lung so­wie bei der Nut­zung von BI-Lö­sun­gen.
Weiterlesen